Railway market in
Lithuania
Explore railway companies in Lithuania by Category
Promoted railway companies in the Lithuania
Your company can be featured here
Make your company and your services be seen and found by professionals, worldwide.
Learn more
Introduction to railway industry in Lithuania
In 1851, the government of Russia made the decision to build the Warsaw – Saint Petersburg Railway. The line included a stretch from Daugavpils–Vilnius–Kaunas–Virbalis which was started in 1858 and finished in 1860. In 1941, most of the network was changed from broad gauge to standard gauge which was changed back by Soviets in 1944. The total rail length is 1 749 km and the track gauge is 1 520 mm.
Railway companies in Lithuania
PKP CARGO Connect Sp. z o.o.
International logistics operator rendering a range of transportation, transshipment, storage and customs services. We offer intermodal transports, forwarding/spedition services, rail service in Poland

FORWARDIS GmbH
FORWARDIS is a rail and multimodal freight forwarder, whose mission is to be an architect of alternative logistics solutions all over Europe and beyond (Asia etc.).

PJSC TransContainer
PJSC TransContainer is a leading Russian intermodal container operator, owned by Delo Group. The company carries out high-speed block trains on the route China - Europe.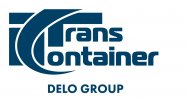 UAB "Kaminera"
UAB Kaminera is one of the largest freight forwarding companies in Lithuania. The amount of forwarded freight is approximately 2.5 million tons/year.

AB LTG Cargo
LTG Cargo organizes freight transportation according to the clients' needs and is capable to transport freight to numerous directions - 1520 mm and 1435 mm wide rail gauge.

Not using RAILVIS Platform yet?
Rent a wagon, sell a locomotive, find a container, convert free capacity to profit. RAILVIS Platform is the tool you need.
Try RAILVIS Railway Marketplace
Refitas, UAB
Refitas UAB carries out defect identification of motorised railways vehicles, technical service / maintenance works, overhaul and routine repairs and many other kinds of services.

Klaipedos Smelte Container Terminal
Klaipedos Smelte is a thrusting container terminal located in the ice-free port of Klaipeda (Lithuania) and fully owned by Terminal Investment Limited (TIL), a branch of MSC Group.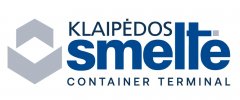 LTG Tech
LTG Tech is a part of AB "LTG Cargo", the biggest and most advanced rolling stock repair centre in the region.

UAB Transachema
UAB Transachema is a railway transport services company providing freight transportation, forwarding, shunting and wagon rental services.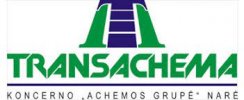 UAB "Skinest Baltija"
Skinest Baltijaoffers you professional complex railroad solutions: company designs and builds railroad tracks, maintains and repairs them, sells and leases freight cars, provides railway spare parts.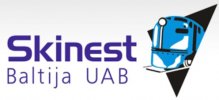 UAB "Baltic Transit Rail"
Baltic Transit Rail is able to offer its customers a complete logistics package: cargo transport by railway, water and road, multimodal cargo carriage and many other services.

JSC "Gargzdu gelezinkelis"
We provide high-quality services in the railway sector and ensure long-term solutions for our current and future partnerships.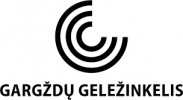 UAB "VESTAKA"
The main direction of the company's business – expediting freights by rail transport and the activity associated with it.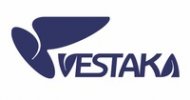 JSC 'Almata Company'
Almata company focuses on effective logistics solution and high-quality amenities to satisfy all the needs of Clients and dispatch of cargoes by all types of wagons, on request.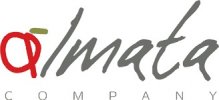 SAFE Shipping, s.r.o.
Safe Shipping was established 1975 in Denmark as an independent liner and container leasing agency.

Fugro N.V.
As the world's leading Geo-data specialist, we have strong positions in the energy and infrastructure markets around the globe.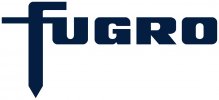 Ardanuy Ingeniería, S.A
Ardanuy Ingeniería, S.A. is an engineering consulting firm specialized in studies, projects, works management, safety engineering, operation / maintenance studies; and technical guidance for railways.

ContiTech Scandinavia AB
We are a world-leading specialists in rubber and plastic technology. ContiTech Scandinavia is responsible for sales of most of ContiTech's products in Northern Europe.