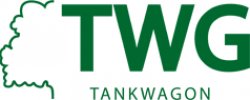 We operate in the railway industry. Our main activity is the lease of wagons, most of them are cisterns.
Bearing in mind the growing demand for specialized rolling stock, we are expanding our offer with wagons for transporting loose products.
Our mission is to provide the highest quality services.
The constant modernization of the rolling stock allows us to implement our vision of popularizing the railway. We are committed to protecting the environment, we want to live in a better and healthier world.
Transport with our fleet takes place, among others in Germany, the Czech Republic, Austria and the Netherlands, which proves that we meet all European legal requirements.
We currently have wagons adapted to transport the following products:
light and heavy petroleum products
chemical products
gases
food products
aggregates
fertilizers

To meet the requirements of the European Union, we have created a proprietary Maintenance Management System (MMS). We act as the entity in charge of maintenance for freight wagons (ECM). We also provide these services for foreign wagons.
We have already been trusted by several strategic partners on the Polish and European market.
We guarantee comprehensive service.
OUR FLEET:
Freight wagons: Zas, Zaes, Zaes, Zaes-z, Zaces, Zaens, Zags, Zagkks, Zacns, Zacens, Res, Fcs, Fac, Fas, Tads, Tadgs, Tds, Eanos, Eaos, Uagpps, Uagps.