Step into the Rail Spotlight!
Get inquiries, network with rail professionals and make your communication heard.
Complete online strategy
Imagine a rail trade fair that never ends. That is RAILMARKET. In the online world, you can boost your visibility permanently with multiple database and media options – and all of that at a fraction of the cost for a couple-days trade fair.
Business Profile
At times when no one reads, a simple and standardised profile page tells a story of your company in a nutshell. Add key figures, captivating pictures, and geographical reach and have news mentioning your name right below your profile page.
News Article
Not every press release makes it to the news, and not all news is worth a press release. If you have a message to say, a solution to promote, or a person to interview, our rail-dedicated professional journalists are here to help you.
Advertising Banners
When you have a website page lacking traffic, get an online banner in a relevant section for your stakeholders in our database or our news articles and boost the traffic to your website.
Marketing
Only some railway companies can afford a dedicated marketing manager. But every company can outsource marketing to Railmarket. Get marketing help from professionals who share your passion for railway solutions.
Rail marketing platform with multiple benefits
You will get a quick and easy ride to get new business opportunities with the following features.
Worldwide reach
Impact all over the rail world no matter where you are
Focused marketing
Target the business area relevant to your services
Tech leading
A.I.-powered, human-vetted language versions
High visibility
Maximised visibility with minimised carbon footprint
Reduce your costs
Money saved on expensive booths at the trade fairs
Media presence
News covering topics relevant to international rail pros
What we do?
RAILMARKET is here to boost your targeted marketing aimed at the community of railways professionals. How can you get involved?
We Create
Get your company listed in the largest railway database including pictures, contacts, maps of operation.
We Design
Have your advertising banner placed in the relevant sections and regions of the database and news.
We Tell
Have article or interview about your company, products, services in our online rail news channel.
Get in touch now!
Just fill in the simple form, and our sales representative will be in contact with you within a few business days.
---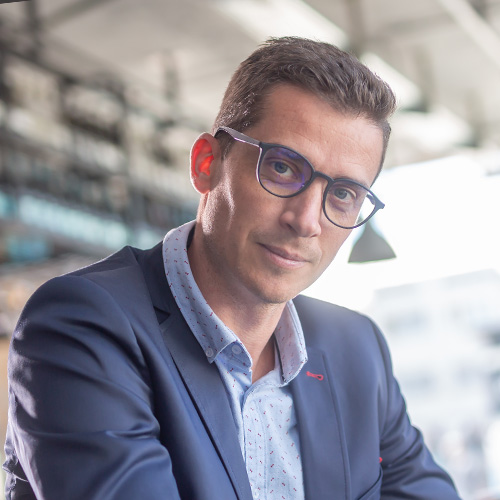 Lubomir Cech
Media & Sales