Panšped Novi Sad is a logistics company with over 30 years of experience. We have been operating at domestic, regional, and European markets, where we successfully offer the following services:
Transportation by railroad, trucks, intermodal
Freight forwarding

Integral logistics services

Customs representing

Storage of goods

Handling, distribution, and insurance of goods

Panšped is a regular member of FIATA (International Federation of Freight Forwarders Association). Following the trends of global logistics in international freight forwarding, Panšped has expanded its core activities by introducing a new scope of integral logistic solutions and services. In 2023, Panšped became one of the first freight forwarding companies in Serbia to implement NAP platform that leads to paperless business operations. All our business operations are in accordance with the international 9001:2015 standard.
The company headquarters is in Novi Sad and the business network includes branch offices and partners in all markets and regions where the company operates. We are constantly focused on expanding our team, which is why in 2022 we re-opened our Belgrade branch.
Services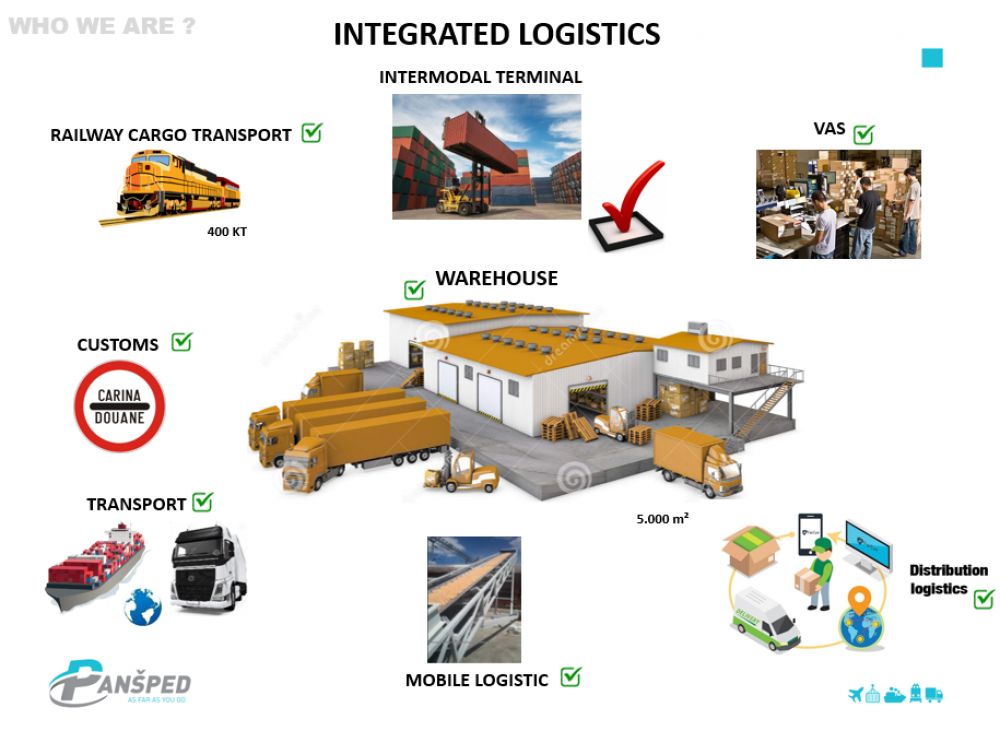 Panšped has created its market position as the leader in railway transportation precisely based on the capacity to respond to the client's needs fast and efficiently. When creating the best solution, we consider the demand of each client individually and, based on those needs, tailor the optimal solution.
Want to transport your goods fast and without a worry?
Transit Declarations
Your goods are safe with us. As one of premium services, Panšped offers its clients a common transit declaration T1 and national declaration NT, for each country in NCTS. It ensures crossing borders without import charges within the EU, the EFTA-states and further contracting parties up to the final destination.
Intermodal transport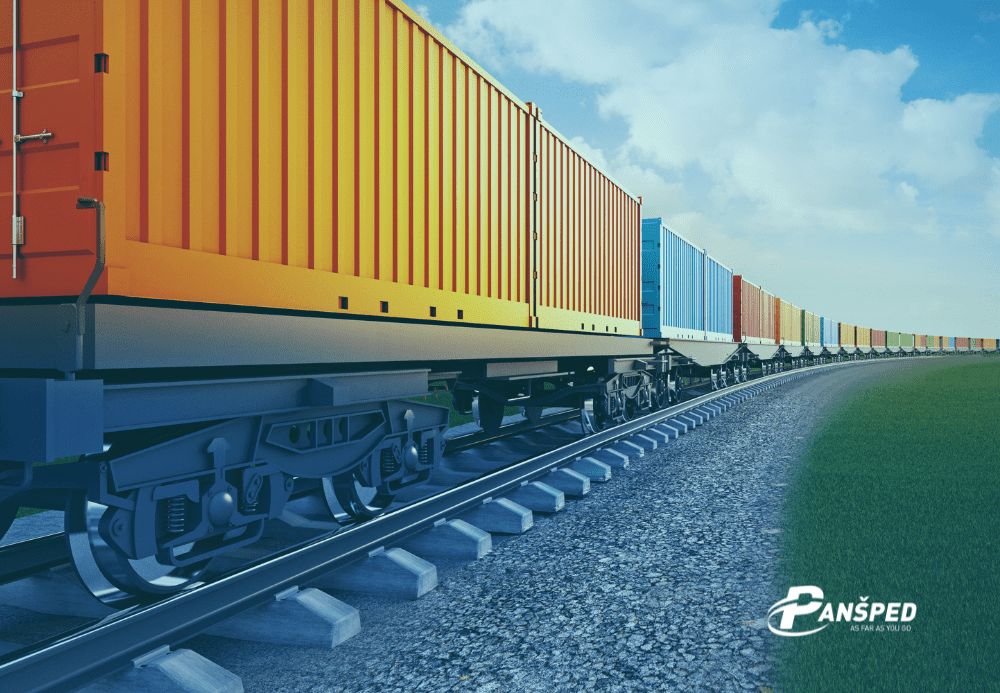 The opening of intermodal terminals in Serbia has led to the introduction of numerous railway lines that transport containers from major world ports to regional ports: Rijeka, Piraeus, Bar, and Koper. Due to wagon tracking and 24/7 availability, our clients are always up to date with the status of their shipments.
Transportation - Rail services
On the railroads of Europe, and the Balkans, Panšped offers its clients highly professional transportation services of various sorts of goods.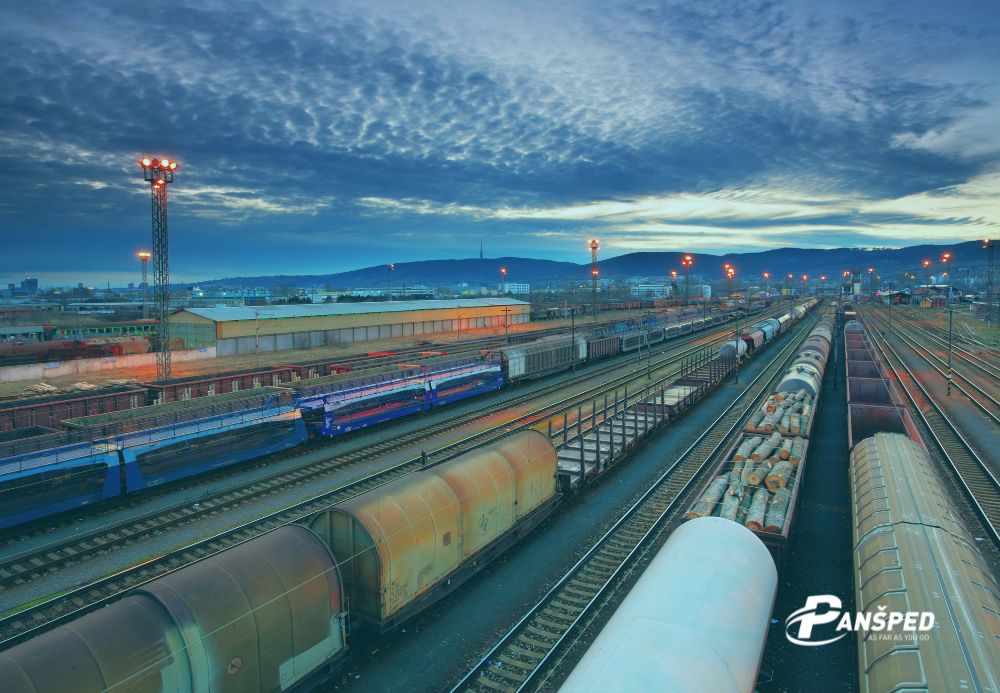 The services include:
Professional and efficient service in rail transport, combined with truck distribution for door-to-door service in whole EU
Providing all kinds of wagon types, both private and stated-owned wagons
Calculating the prices by choosing the best possible route, with tailored solution for each inquiry
Transport of block trains, group of wagons and single wagon shipments
Obtaining of fixed and scheduled train traces
Tracking/monitoring of wagons with daily reports
Organizing transport for oversized shipments and RID goods and obtaining necessary permissions
Agro Service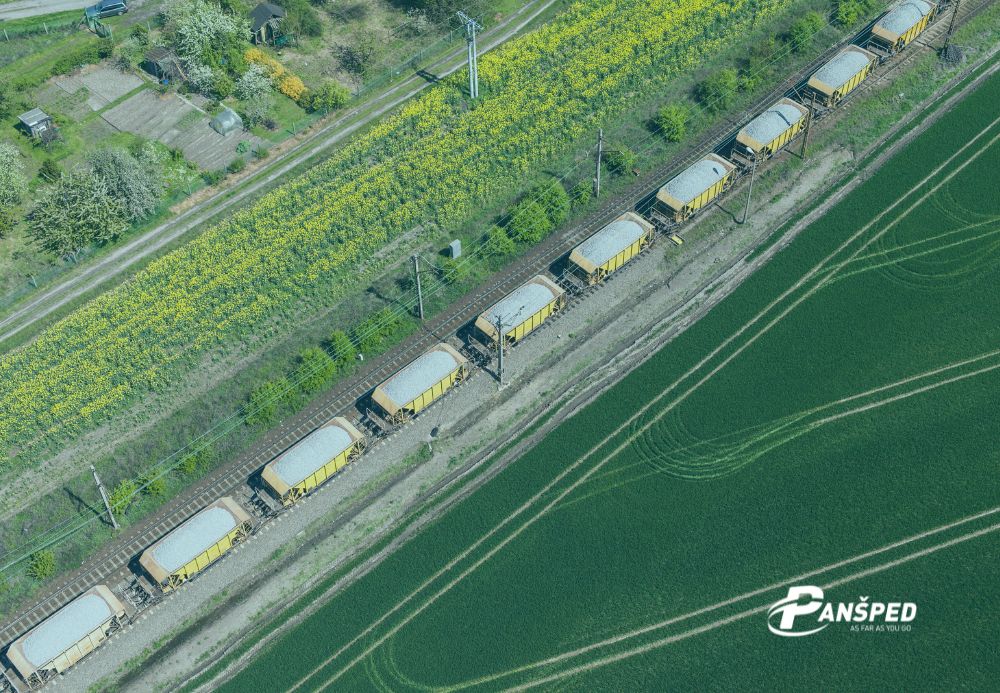 One of our great advantages is that we are headquartered in Novi Sad, the capital of Vojvodina, which is famous for its agricultural production. This has given us the opportunity to combine our expertise and experience and offer a complete logistics and transportation service to our agricultural clients, mostly located in Italy.
Turnkey System - Cargo Transport Terminal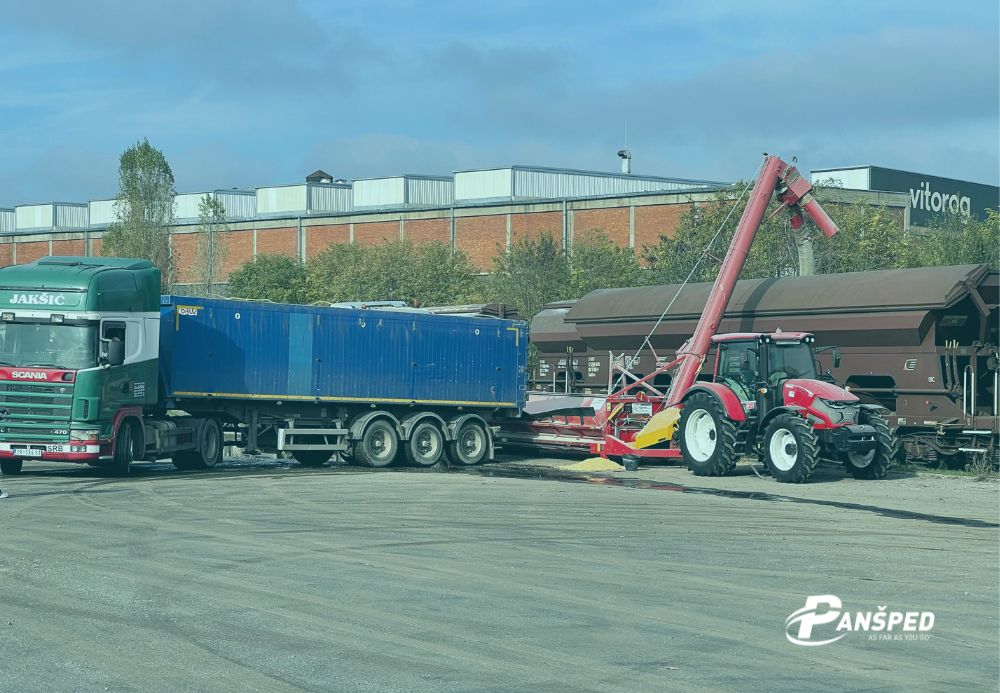 A recognized veteran among the Serbian companies dealing with logistics, and a leader in railway transportation, Panšped has been successfully providing the services of multimodal transportation for years.
Thanks to the bi-modal Cargo Transport Terminal at the old railway station in Novi Sad, we at Panšped can offer full-scale ''door to door'' services to our clients. The terminal has 9 industrial tracks, 3 entering the closed customs bonded warehouse, which makes manipulation of goods easier, even when the weather conditions are unfavorable, or the goods are sensitive. Using our own equipment, we receive, unload, store and reload cargo, and organize truck distribution of shipments to our final users.
Two warehouses at different locations that cover a total of 11.000 m2, allow us to organize the storage of goods fast and efficiently.
503000
tons
of goods transported by rail
2113
containers transported by rail
1635
TEU'S
transported as intermodal
Get in touch
Reach out to Pansped d.o.o.
Call us:
+381 21 4896 900
Address:
Vojvode Šupljikca 40
21000 Novi Sad
Serbia