Category

Wagon Rental & Leasing

Year of Foundation

1951

Number of Employees

1000 - 4999

Telephone

+49 40 23 54 0

E-mail

[email protected]

Address

Nagelsweg 34
20097 Hamburg
Germany

Social media
Headquartered in Hamburg, VTG Aktiengesellschaft (VTG AG) is a global asset and logistics company with a strong focus on rail. Besides leasing out rail freight wagons and tank containers, the Group also provides multimodal logistical services and integrated digital solutions. Its fleet comprises around 88,500 rail freight wagons – mostly tank cars, modular freight wagons, standard freight wagons and sliding-wall wagons – plus about 5,000 tank containers.
This highly diversified portfolio gives VTG's customers an excellent platform for the international transportation of goods. The company also develops individually tailored logistics solutions across all industries. Supported by smart technology, it has accumulated a wealth of expertise across the entire transport chain. The Group has years of experience, especially in transporting liquids and sensitive goods. Its customers include a large number of high-profile companies from virtually every branch of industry. Key examples are the chemical, petroleum, automotive, agriculture and paper industries.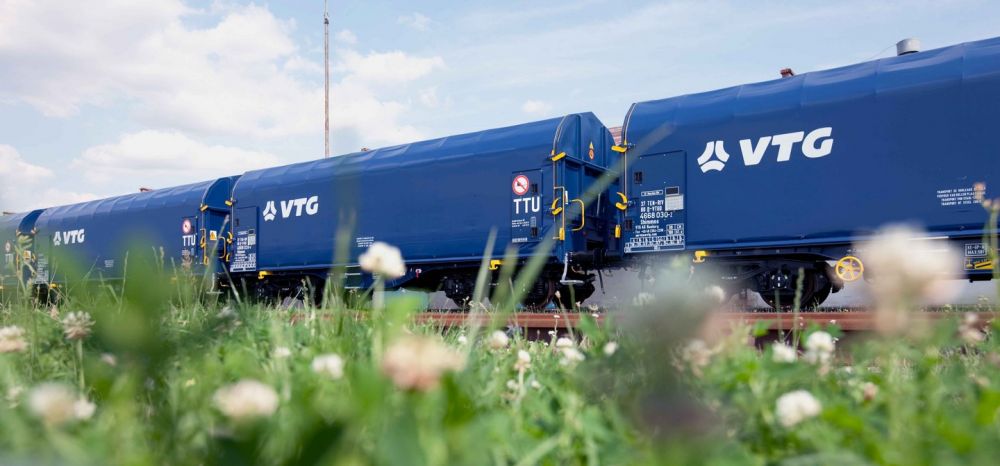 Products and Services
Want to improve the efficiency of your freight transports while reducing your carbon footprint?
VTG plugs you into the largest privately owned wagon fleet in Europe – plus an array of superstructures and tank containers – to carry almost every conceivable cargo from A to B. Our customers routinely benefit from the knowledge of our experts, who are happy to tailor service offerings to the specific needs of your company and your transport projects. On request, we will even manage all the logistics from start to finish. Our digital solutions let you get the best out of your resources while keeping a close eye on your transports at any time. Isn't it time you too moved over to the future of transport? Put your goods on the rails with VTG!
Fleet
Lease our equipment and benefit from our many add-on services – from the manufacture of new wagons to maintenance to fleet management.
Fleet optimization
Preventive maintenance
Cleaning management

Revision management
Availability management
Fleet overview: Bitumen rail tank cars, Black petroleum rail tank cars, Box wagons, Carbon steel rail tank cars, Coil carriers, Container carriers, Cryogenic rail tank cars, Flat wagons, Gas rail tank cars for ammonia, Gas rail tank cars for chemical gasses, Gas rail tank cars for LPG, Hopper wagons, Chemical rail tank cars, Low floor wagons, Modular freight cars, Pocket wagons, Powder wagons, Special intermodal wagons, Special wagons, Stainless steel rail tank cars, Tank containers for liquids, White petroleum rail tank cars
Logistical Services
There is more to logistics than getting your goods from A to B. From a single source, VTG gives you every service you need to successfully complete your transports.
Traction
Tank Container Logistics
Flexitank Logistics
Eurasia Logistics
Project Logistics
Digital Solutions
Obviously, you want to know everything about your transports: the exact location of your freight at any given moment, when a wagon is due for maintenance, the mileage your rolling stock has clocked up, and where you can still lease equipment for a job you've taken on at short notice.
Pick and mix our services
Get in touch
Reach out to VTG Aktiengesellschaft
Address:
Nagelsweg 34
20097 Hamburg
Germany