Railcar Leasing Made Easier
GATX Rail Europe is a leading, full-service railcar lessor offering a high-quality and diversified fleet to over 20 European countries. With an experienced, service-oriented team, we are focused on making railcar leasing and rail transport simple, efficient, and seamless. The Company believes its customer focused model by offering a single-entry contact person at your side. We deliver quick solutions to our transport challenges so you can focus your attention on your core business.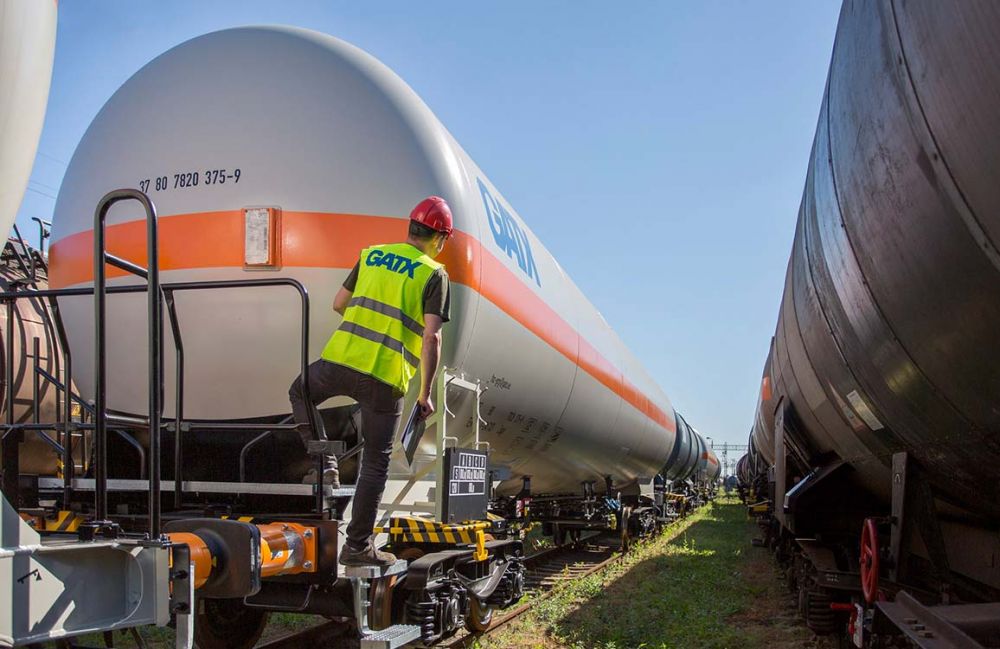 240+ customers across various industries utilize our 27,500+ intermodal, freight and tank railcars, resulting in an efficient, environmentally friendly, safe, and cost competitive solution relative to other transport modes.
GATX Rail Europe has strategically located offices across Europe for localized customer support, a state-of-the-art full-service maintenance and railcar assembly workshop in Poland, and long-standing relationships with numerous third-party maintenance workshops and railcar suppliers across the continent. GATX Rail Europe´s headquarters are located in Vienna, Austria and the company is part of GATX Corporation, a 120+ year railcar lessor traded on the New York Stock Exchange (NYSE ticker: GATX).
Find more information about how GATX is making railcar leasing easier at www.gatx.eu Discover our fleet and read about our provided services.
Follow us on LinkedIn and subscribe to our Newsletter and YouTube Channel.
Get in touch
Reach out to GATX Rail Europe
Address:
Valentinskamp 70
Emporio Tower
D-20355 Hamburg
Germany