Europe has always championed public transportation, particularly trains, for being efficient, eco-friendly, and cost-effective. Over the years, several schemes and offers have been introduced that make train travel more accessible and affordable. Let's delve deeper:
PAN-EUROPEAN SINGLE-TICKET TRAVEL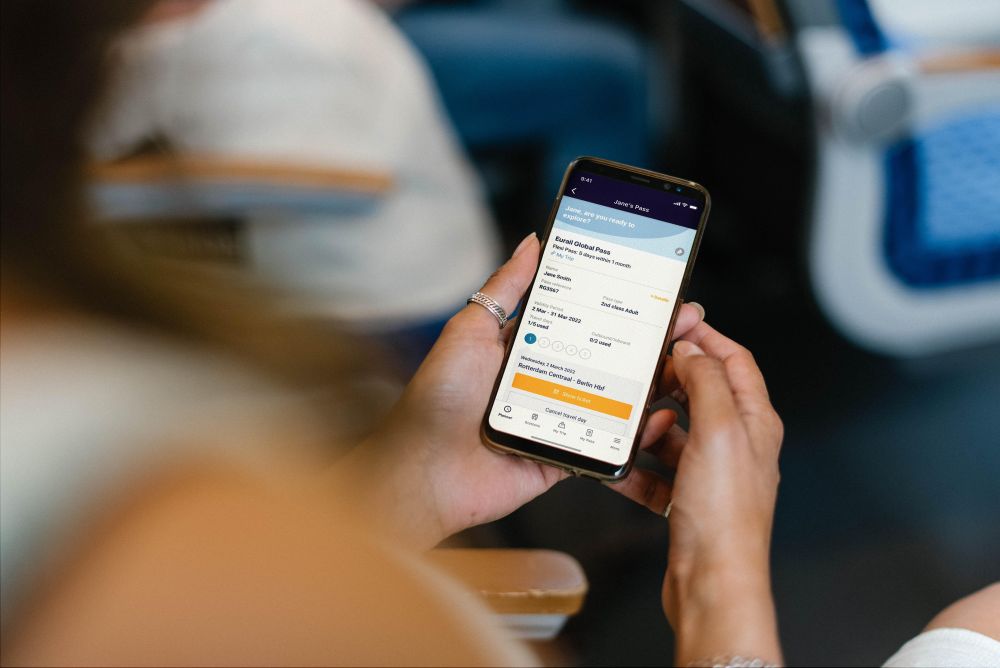 For Non-European Citizens: Eurail Pass
The Eurail Pass permits non-Europeans to traverse 31 countries with just one ticket. If you're a non-European tourist, this is your best bet. You can choose the number of travel days within a certain period, covering multiple countries based on the pass type. The global pass, for instance, covers up to 33 countries, whereas the Select Pass lets you travel in 2-4 neighbouring countries. Then there's also the single-country pass. The duration of these passes ranges from a few days to three months, with some offering flexible travel dates and others offering continuous travel. Prices are influenced by the type, duration, and class (first or second) of the pass. They are also categorized by age: Youth (12-27), Adult (28+), and Senior (60+). Children under 11 often travel free with an accompanying adult.

For European Citizens: Interrail Pass
The Interrail Pass is for you if you've resided in a European country for at least six months. Options include the Global or One Country Pass, with features largely similar to the Eurail Pass. Additionally, be sure to explore the extra perks, like options to combine train travel with buses, ferries, and other transit methods.
NATIONAL SINGLE-TICKET SCHEMES IN EUROPE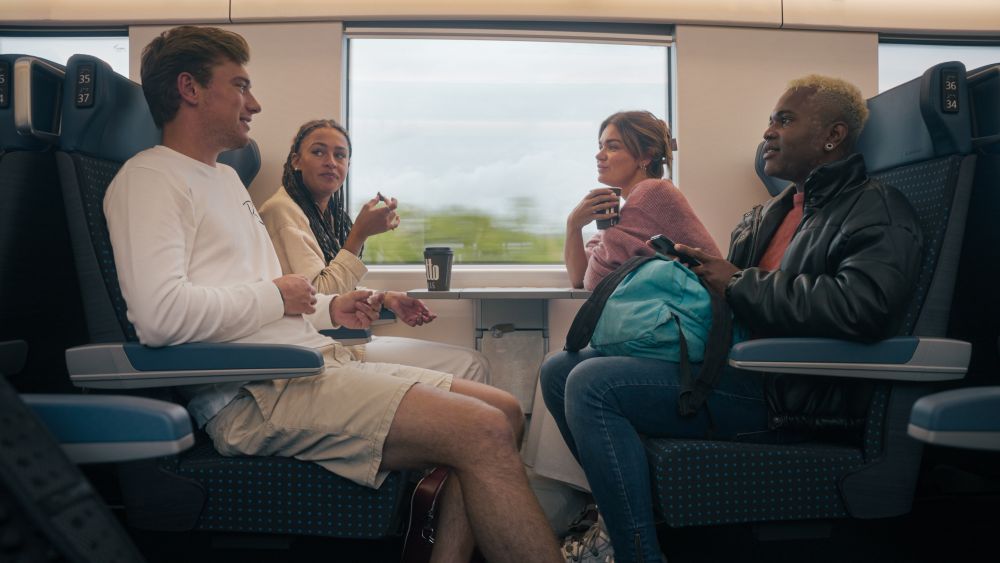 Many European nations have embraced the concept of a single ticket for unlimited travel, be it by train or other public transport means.
Germany: Deutschland Ticket
The German DB offers the Deutschland Ticket (or D-Ticket) for a flat monthly fee of 49 EUR, granting access to all public transportation within the country, excluding the high-speed ICE and IC/EC trains. Children under six travel at no cost.
From Railway Passes to Climate Tickets
Some carriers, recognizing the allure of train travel, promote tourism with specialized rail passes. For instance, Italy's Trenitalia Pass is valid for 3 to 10 days, while the Swiss Travel Pass, covering 3 to 16 days, includes buses, boats, and entry to over 500 museums with additional discounts. Other noteworthy options include the Irish Rail Explorer Card and the Renfe Spain Pass.
Austria, renowned for its environmental ethos, has the KlimaTicket Ö. This innovative pass allows unlimited public transportation use throughout Austria for an annual fee of approximately one thousand euros. For those focusing on specific regions, there are also regional variations of the KlimaTicket.
TRAVELING BY TRAIN IN EUROPE FOR FREE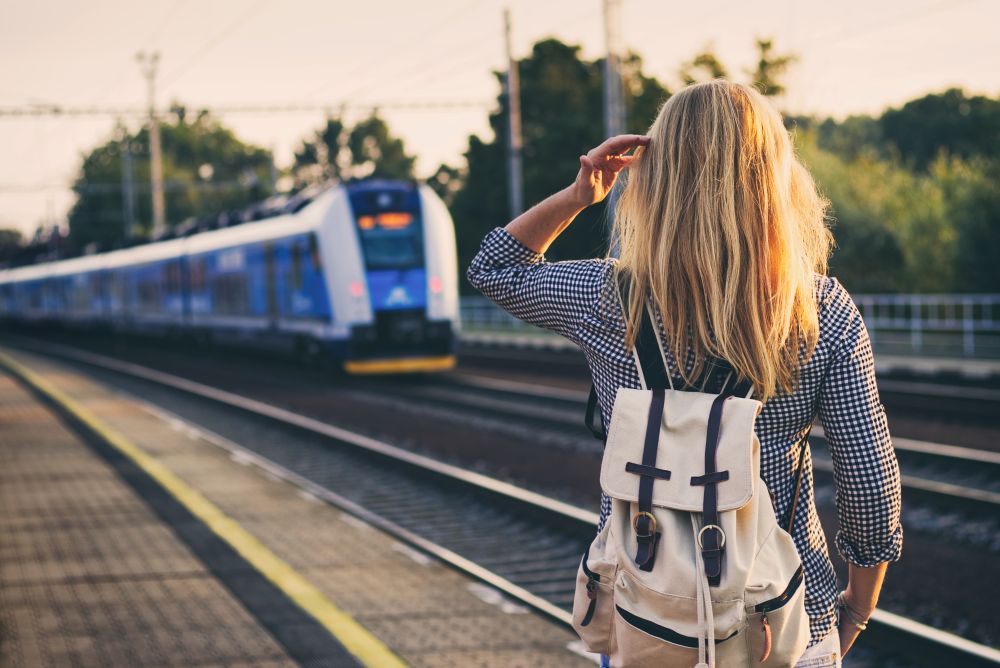 DiscoverEU Free Train Tickets for 18-Year-Olds
Are you 18 years old and eager to explore Europe? The European Union offers a fantastic opportunity. The DiscoverEU initiative encourages young Europeans to immerse themselves in the continent's rich cultural tapestry, fostering European identity and unity. Designed especially for 18-year-olds, this program acknowledges the pivotal phase in their lives when many are transitioning from school and contemplating their next steps. To apply, candidates must complete an online form, detailing their motivations. Often, a quiz about European cultural heritage, EU initiatives, and other relevant topics forms part of the application. Successful applicants are awarded Global Interrail passes, the number of which is contingent on the EU's annual budget allocation for this program.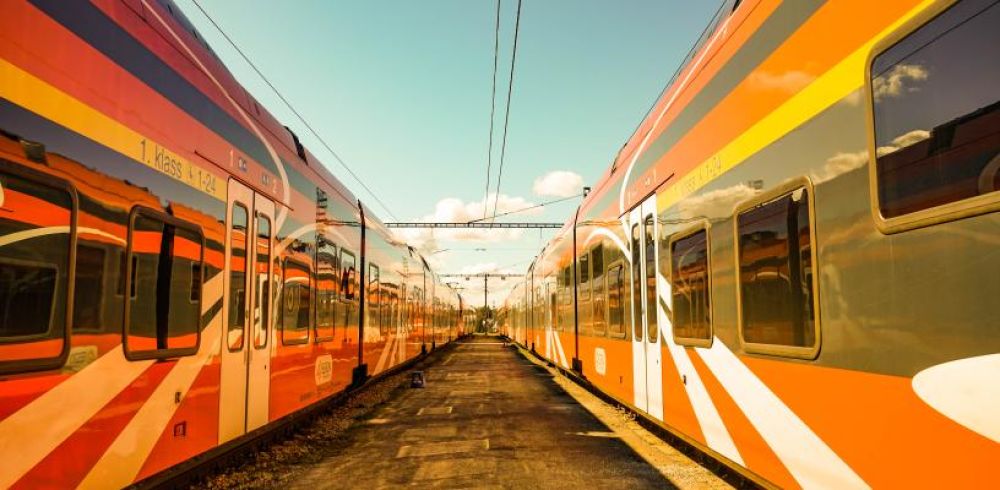 Estonia: Pioneering Free Train Travel for Its Citizens
In 2013, Estonia's capital, Tallinn, set a precedent as the first European capital to offer free public transport for its residents. Registered Tallinn inhabitants can avail free rides on the city's buses, trams, trolleybuses, and certain trains using the green "Smartcard" (known as "Ühiskaart"). The country gained international attention in 2018 by scaling this model to much of the nation, establishing itself as the world's first country to initiate a national free public transport system. It's worth noting, however, that this primarily covers county buses, not the complete train system. Several regions embraced this scheme, with free train services being predominantly available in Harju County, which encompasses Tallinn. Nonetheless, services like the intercity trains run by the national railway company Elron may still incur charges. Tourists should be aware that this perk is exclusively for registered Estonian residents. Visitors will need to buy tickets.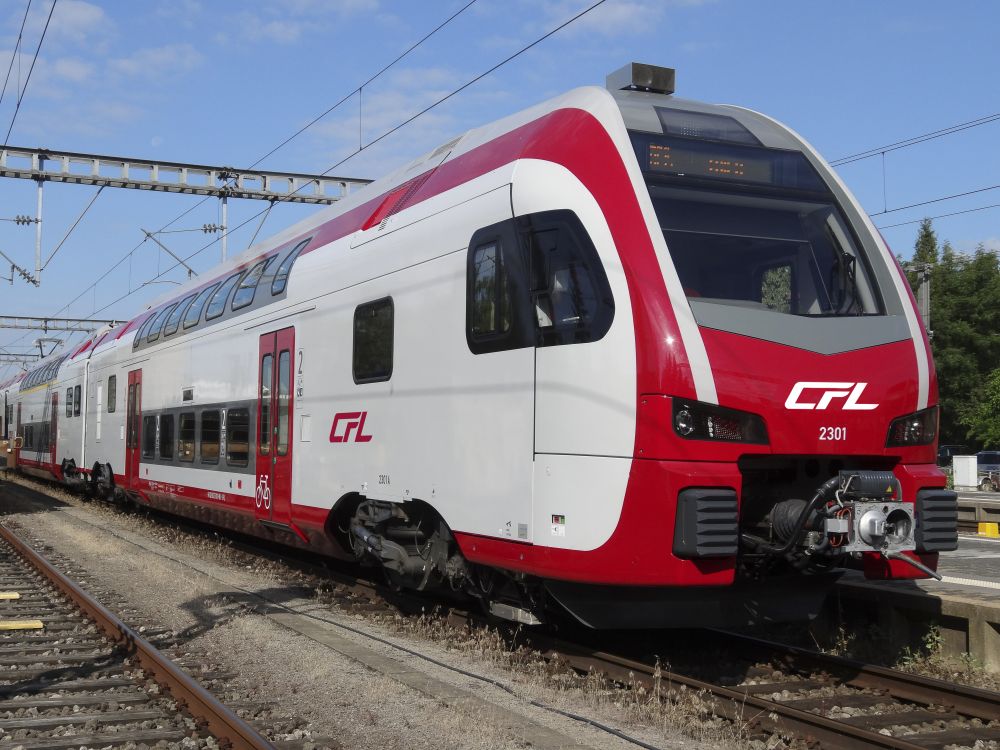 Luxembourg: Public Transport Free for All
For an entirely free public transport experience – encompassing trains, trams, and buses – Luxembourg is your destination. In 2020, the country adopted an audacious transport strategy to combat climate change and congestion. The process is simple: board and travel, no tickets required. However, there are a couple of exceptions. If you fancy traveling first class, you'll need to purchase a ticket. Additionally, for international train journeys, passengers must pay for the portion of their trip beyond Luxembourg's borders.
TRAVELING BY TRAIN IN EUROPE WITH DISCOUNTS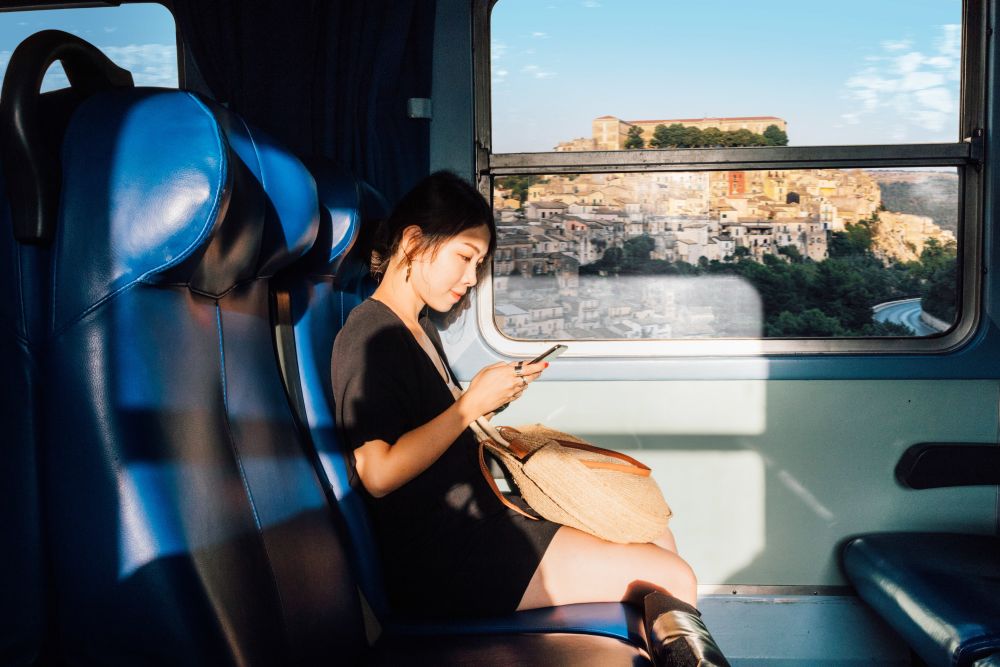 Europe boasts a myriad of rail ticket discounts. Whether you're a young adult under 26, a senior, or somewhere in between, you can find opportunities to save. Here's how:
Early Bird Offers
Many train companies, like France's TGV, Spain's Renfe, Germany's DB, or the Czech Republic's České dráhy, offer significant savings for early bookings.
Last-minute Deals
Some operators release discounted tickets for trains that aren't fully booked. This approach requires flexibility but can lead to substantial savings.
Travel During Off-Peak Times
Mid-morning to mid-afternoon train fares on weekdays are often cheaper. This is particularly true in the UK, where rail tickets can be pricey. Additionally, night trains can be a budget-friendly option, saving you accommodation costs.
Local and Regional Passes
Numerous countries provide regional or local passes for tourists. For example, the Swiss Travel Pass allows unlimited consecutive day travel across the Swiss Travel System network.
Loyalty and Frequent Traveler Programs
Frequent rail travelers can benefit from loyalty programs, earning points for free trips or upgrades.
Group Travel Discounts
Traveling with a group? Many train services have discounts for group bookings.
Comparison and Booking Platforms
Platforms like Trainline, Omio, and RailEurope help users compare prices and sometimes offer exclusive deals.
Take Slower Trains
Choosing regional or slower services over high-speed trains can be more economical, albeit time-consuming.
Consider Multi-Trip or Return Tickets
A return ticket might be more cost-effective than two one-way tickets. In some areas, multi-trip cards offer multiple journey discounts.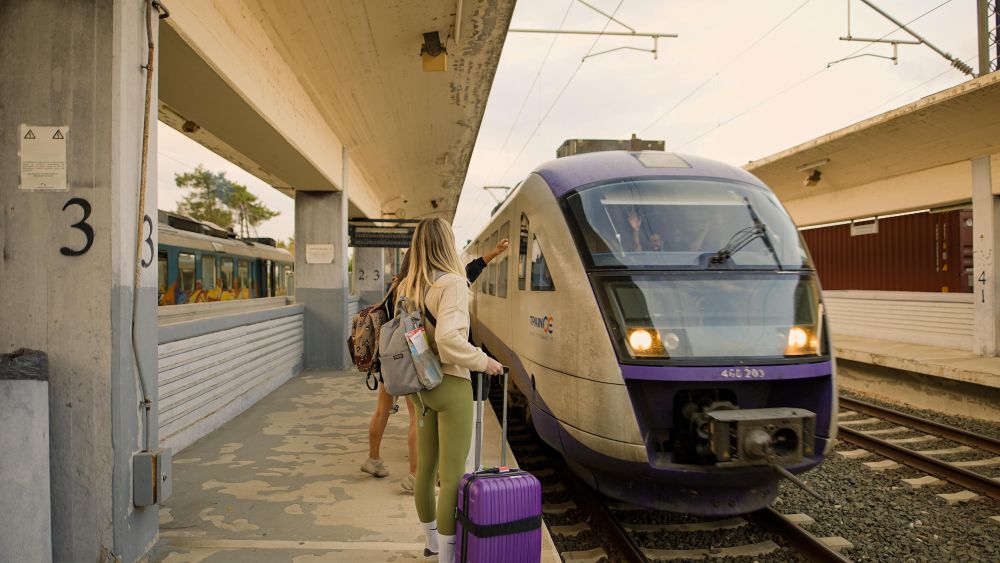 Country-specific Discounts:
Europe has a plethora of country-specific rail travel discounts. Here's a brief rundown:
Austria:
ÖBB Vorteilscard: Provides discounts on train tickets - special categories for youth, seniors, and families.
ÖBB Vorteilscard: Provides discounts on train tickets - special categories for youth, seniors, and families
Einfach-Raus-Ticket: Day pass for regional trains, especially good for groups

Belgium:
Go Pass 1 and 10: For those under 26, offering reduced fares
Senior Ticket: Reduced fares for seniors over 65

Bulgaria:
BDZ Loyalty Card: Offers a discount on tickets
Youth and Student Discounts: Reduced fares for those under 26 or students

Croatia:
HŽPP Card: Offers discounts for regular passengers
Youth and Senior Discounts: Available for certain categories

Czech Republic:
ČD Points: A loyalty program that offers points collection and selecting rewards
In-Karta: A loyalty card with multiple levels of discounts

Denmark:
DSB Orange: Discounted tickets if booked in advance
DSB Wildcard: Offers discounts for youth aged 16 to 25

Finland:
VR Veturi: A loyalty program with discounts
Youth and Senior Tickets: Reduced prices for certain age groups

France:
Carte Avantage: Offers reductions for youth, seniors, and families on TGV and Intercités
TGVmax Subscription: Unlimited TGV travel for those under 27

Germany:
BahnCard: Offers 25%, 50%, or 100% off all train tickets. Special rates for youths
Saver Fares: Discounted fares when booked in advance

Greece:
Railplus Card: Offers 25% off international routes
Youth and Student Discounts: Available for domestic travel

Hungary:
MÁV Card: Provides discounts for regular travelers
Start Klub Card: Offers benefits for youth travelers

Ireland:
Leap Card: Integrated public transport card offering discounts
Student Travel Card: Discounts for students on Irish Rail

Italy:
CartaFRECCIA: Loyalty program offering various promotions and discounts on Trenitalia
Young and Senior Offers: For travelers under 30 or over 60

Latvia:
E-ticket Discounts: Buying tickets online or via mobile can result in discounts
Loyalty Programs: Available for frequent travelers

Lithuania:
Loyalty Programs: Discounts for frequent train travelers
Youth and Student Tickets: Reduced fares available

Netherlands:
OV-chipkaart: Integrated card for all public transport with discounts for off-peak hours
NS Subscription Options: Various subscriptions available with significant discounts

Norway:
Minipris: Discounted tickets when booked in advance
Youth and Senior Tickets: Special prices for certain age groups

Poland:
Bilet weekendowy: Weekend ticket offers unlimited travel on regional trains
Youth and Student Discounts: Reduced fares available

Portugal:
Youth Card (Cartão Jovem): Offers discounts for those under 30
Advance Purchase: Discounted fares available when booked ahead of time

Romania:
Cardul de Călătorie: Offers various discounts for train travel
Youth, Student, and Senior Discounts: Available based on age or status

Slovakia:
ZĽAVY+ Card: Provides discounts for regular travelers
Youth and Student Discounts: Reduced fares based on age or student status.
Slovenia:
SŽ Card: Provides various discounts for train journeys
Youth and Senior Discounts: Available for specific age groups

Spain:
Renfe Youth Card: Offers discounts for those aged 14-25
Tarjeta Dorada: Discounts for seniors over 60

Sweden:
SJ Prio: A loyalty program offering points and discounts
Youth and Senior Discounts: Special prices based on age

Switzerland:
Swiss Travel Pass: Offers unlimited travel on consecutive days across trains, buses, and boats
Halbtax Card: 50% off most trains, buses, and boats

United Kingdom:
Railcards: Various cards like the 16-25 Railcard, Two Together Railcard, Senior Railcard, etc., offering up to 1/3 off fares
Advance Purchase: Substantial discounts when booking tickets in advance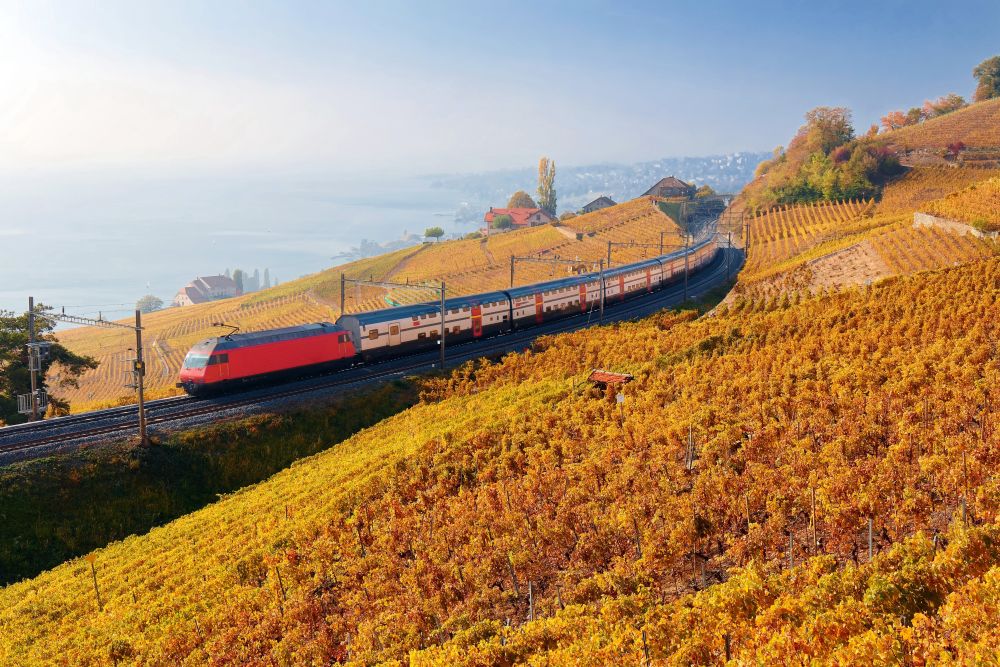 So, no matter if you are a citizen in your own European country or an international traveller – railways in Europe today offer many options to travel for free, with discounts, or using special passes that make your train journeys easier.