Railway market in
Finland
Explore railway companies in Finland by Category
Promoted railway companies in the Finland
Your company can be featured here
Make your company and your services be seen and found by professionals, worldwide.
Learn more
Introduction to railway industry in Finland
The history of rail transport in Finland began on January 31, 1862, with the opening of the railway line between Helsinki and Hämeenlinna. By 1900 most of the future main lines had been constructed, including the line to St. Petersburg. Passenger trains are operated by the state-owned VR. The Finnish railway network consists of a total track length of 9 216 km of railways built with 1 524 mm Old Russian gauge.
Railway companies in Finland
PKP CARGO Connect Sp. z o.o.
International logistics operator rendering a range of transportation, transshipment, storage and customs services. We offer intermodal transports, forwarding/spedition services, rail service in Poland

PJSC TransContainer
PJSC TransContainer is a leading Russian intermodal container operator, owned by Delo Group. The company carries out high-speed block trains on the route China - Europe.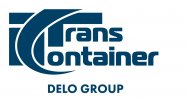 P.Ø SCANDEX
P.Ø Scandex' dedicated team's support your logistics projects whether you are a small family business or a large multinational cooperation. Supply Chain expert on France, Benelux, Denmark, Sweden etc.

Transfennica Logistics B.V.
Transfennica Logistics offers a synchro-modal network from Finland, Baltics, Russia and the BeNeLux to the Iberian Peninsula and vice versa. Whether by short-sea, road or by rail, we can offer it.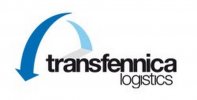 SAFE Shipping, s.r.o.
Safe Shipping was established 1975 in Denmark as an independent liner and container leasing agency.

Not using RAILVIS Platform yet?
Rent a wagon, sell a locomotive, find a container, convert free capacity to profit. RAILVIS Platform is the tool you need.
Try RAILVIS Railway Marketplace
AsstrA-Associated Traffic AG
You can count on us to provide reliable, high-quality transport and logistics services perfected over more than 20 years working with customers from a variety of industries.

DLA Piper Nordic
DLA Piper is the leading business law firm in the Nordic region, and the only law firm with a truly pan-Nordic presence. With five offices located in Denmark, Finland, Norway and Sweden.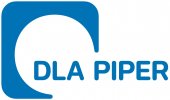 Kistler Nordic AB
As a global leader in dynamic pressure, force, torque and acceleration measurement technology, we support our customers in industry and science to improve both their products and the efficiency.

Eversheds Sutherland Limited
As a global top 10 law practice, Eversheds Sutherland provides legal advice and solutions to an international client base which includes some of the world's largest multinationals.

ContiTech Scandinavia AB
We are a world-leading specialists in rubber and plastic technology. ContiTech Scandinavia is responsible for sales of most of ContiTech's products in Northern Europe.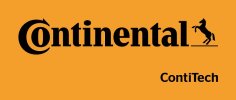 BillerudKorsnäs AB
We are a world- leading provider of primary fibre based packaging materials and have customers in over 100 countries.

Cargill Deutschland GmbH
Cargill has been active in Germany since 1955. We process agricultural raw materials at 12 locations with 1,700 employees.