Explore railway companies in Latvia by Category
Promoted railway companies in the Latvia
Your company can be featured here
Make your company and your services be seen and found by professionals, worldwide.
Learn more
Introduction to railway industry in Latvia
The history of rail transport in Latvia began with the construction in 1860 of a railway from Pytalovo to Dinaburg (now Daugavpils) as part of the Saint Petersburg–Warsaw Railway. From the 1890s, narrow gauge lines (750 mm) were built to complement the broad gauge lines (1,524 mm). Most of the narrow-gauge railways were later converted to broad gauge, but then dismantled in the second half of the twentieth century. The total rail length is 799 km.
Railway companies in Latvia
PKP CARGO Connect Sp. z o.o.
International logistics operator rendering a range of transportation, transshipment, storage and customs services. We offer intermodal transports, forwarding/spedition services, rail service in Poland

PJSC TransContainer
PJSC TransContainer is a leading Russian intermodal container operator, owned by Delo Group. The company carries out high-speed block trains on the route China - Europe.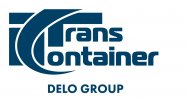 JSC "Daugavpils Locomotive Repair Plant"
DLRR is the biggest company in Baltic states, which overhauls and modernizes rolling stock.

LLC "Riga Commercial Port" (RTO)
Riga Commercial Port (RTO) is the leading investor, developer and operator of port assets and transportation related service companies in the Republic of Latvia.

LLC "RTO Vagonu Serviss"
RTO Vagonu Serviss provides technical inspection of freight wagons of all types of incoming and outgoing rolling stock.

Not using RAILVIS Platform yet?
Rent a wagon, sell a locomotive, find a container, convert free capacity to profit. RAILVIS Platform is the tool you need.
Try RAILVIS Railway Marketplace
LLC "SKONTO METALS"
SKONTO METALS (SM) is the largest dry bulk cargo forwarding company in the Republic of Latvia. The company's main business is to provide forwarding services for transit coal transportation via Latvia.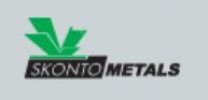 JSC Baltijas Tranzita Serviss (BTS)
BTS is the largest private railway operating company in the Republic of Latvia.

LDZ CARGO
LDZ CARGO Ltd. is a company within the Latvijas Dzelzceļš holding. LDZ CARGO Ltd. is the largest transit and transport company in Latvia and the largest rail freight carrier in the Baltic States.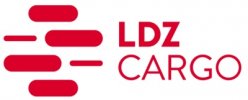 SAFE Shipping, s.r.o.
Safe Shipping was established 1975 in Denmark as an independent liner and container leasing agency.

ContiTech Scandinavia AB
We are a world-leading specialists in rubber and plastic technology. ContiTech Scandinavia is responsible for sales of most of ContiTech's products in Northern Europe.