Railway market in
Bosnia and Herzegovina
Explore railway companies in Bosnia and Herzegovina by Category
Promoted railway companies in the Bosnia and Herzegovina
Your company can be featured here
Make your company and your services be seen and found by professionals, worldwide.
Learn more
Introduction to railway industry in Bosnia and Herzegovina
The first railway line was put into operation on December 24, 1872 between the towns of Banja Luka and Dobrljin. The length of the section was 101 km and was part of the plans of the Ottoman Empire to connect Istanbul with Vienna. Due to the mountainous terrain and the need for small radii of the arch, most of the tracks were built as a narrow gauge (760 mm). Total rail length is 1 031 km.
Railway companies in Bosnia and Herzegovina
Standard Logistic d.o.o.
Standard Logistic major activities are railway transportation, rail tank wagons hiring and providing, wagons repairing, vehicles fleet management.

PKP CARGO Connect Sp. z o.o.
International logistics operator rendering a range of transportation, transshipment, storage and customs services. We offer intermodal transports, forwarding/spedition services, rail service in Poland

Pultrans Kft.
Pultrans Kft specializes in the leasing of powdered goods wagons all over Europe and rail forwarding of powdered goods in Central-Europe.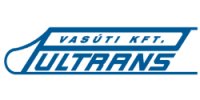 ŽRS Republika Srpska Railways, A.D. Doboj
Sector for railway-commercial affairs ŽRS ad Doboj deals with the sale of services, transport of goods. Sale of services is performed by transport of goods with users of transport in domestic traffic.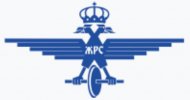 ŽFBH (Railways Federation of Bosnia and Herzegovina) d.o.o.
Public transport of cargo via domestic and international rail transport and combined transport; maintenance, reconstruction, modernization, construction of wagon stock and other equipment.

Not using RAILVIS Platform yet?
Rent a wagon, sell a locomotive, find a container, convert free capacity to profit. RAILVIS Platform is the tool you need.
Try RAILVIS Railway Marketplace
SGB d.o.o.
SGB d.o.o. is a Bosnia-based company engaged in goods transport services. It operates a fleet of vehicles serving various large, small and medium-sized companies as well as individual clients in Bosni
Christoph Schöttler Maschinenfabrik GmbH (SCHÖMA)
SCHÖMA is a leading manufacturer of Tunnel Locomotives. SCHÖMA locomotives are used for nearly all reputable tunnel projects worldwide.

Milsped Group
Milsped Group provides numerous integrated services in the European market, including customs clearance and brokerage, organization of international and domestic transport and distribution, etc.

Bayer Austria Ges.m.b.H.
Bayer is a Life Science company with a more than 150-year history. Since 2009, the South East European countries are organized as one group and managed centrally from Vienna, Austria.