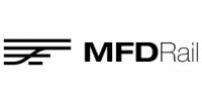 Category

Wagon Rental & Leasing

Year of Foundation

2020

Number of Employees

10 - 49

Telephone

+41 41 531 24 24

E-mail

[email protected]

Address

Grundstrasse 12
6343 Rotkreuz
Switzerland

Social media
We intend to quickly become a leading provider of intermodal railcars in Europe through targeted growth - the intermodal partner of your choice!
As "fresh blood", we focus exclusively on the procurement, rental and maintenance of intermodal wagons and advise our customers and other business partners as a competent, European-wide "intermodal specialist dealer".
We are building our business from scratch without having to reorganize outdated structures. This enables us to focus all resources such as personnel, processes and systems exclusively on the intermodal business in order to offer the customer "intermodal tailor-made" and cost-efficient services.
Our ambition for climate stability:
A fully circular…
100% circular Inflow and outflow of all wagons, with useful lives 10 years beyond average of comparable assets
…smart and digital…
100% of wagons connected with GPS and sensors, enabling circularity, efficient logistics, reliability and higher safety
…green fleet.
100% green revenues as per EU Taxonomy, 100% green financed
237195
mil. km
Total fleet mileage
668603
tonnes
Saved CO2 emissions
Get in touch
Reach out to MFD Rail GmbH
Call us:
+41 41 531 24 24
Address:
Grundstrasse 12
6343 Rotkreuz
Switzerland