Explore railway companies in Turkey by Category
Promoted railway companies in the Turkey
Your company can be featured here
Make your company and your services be seen and found by professionals, worldwide.
Learn more
Introduction to railway industry in Turkey
The history of rail transport in Turkey began with the start of the placement in 1856 of a 130 kilometres railway line between Izmir and Aydın. At the birth of the Republic of Turkey in 1923, there were 3 660 km of standard gauge lines, of which 1 378 km were state-owned; while the lines owned by foreign investors were eventually nationalized starting from 1927. The total rail length is 8 772 km and the track gauge is 1 435 mm.
Railway companies in Turkey
PKP CARGO Connect Sp. z o.o.
International logistics operator rendering a range of transportation, transshipment, storage and customs services. We offer intermodal transports, forwarding/spedition services, rail service in Poland

PJSC TransContainer
PJSC TransContainer is a leading Russian intermodal container operator, owned by Delo Group. The company carries out high-speed block trains on the route China - Europe.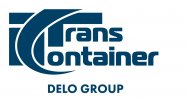 MARS LOGISTICS
Mars Logistics is a group company that incorporates International Transportation Storage Distribution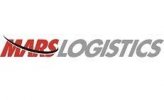 GÖK GROUP - Gök Rail
Company carries out maintenance, repair and production of new wagons for passenger and freight wagons according to TÜE, UIC criterias. Factory manufacturing parts of freight wagons operates in Sivas

TÜRASAŞ Turkish Railway Vehicles Industry Inc.
With technical infrastructure, knowledge, work experience - manufactures spare parts for all kinds of locomotives, passenger wagons, freight wagons and rail system vehicles, and repair, maintanenance

Not using RAILVIS Platform yet?
Rent a wagon, sell a locomotive, find a container, convert free capacity to profit. RAILVIS Platform is the tool you need.
Try RAILVIS Railway Marketplace
Pasifik Eurasia A.S.
Develops logistics solutions with transit transports between Pacific Eurasia, Asia and Europe; operates as the Operator of TCDD in order to offer small, medium and large enterprises options in cargo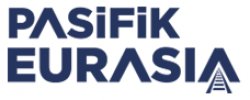 AKIN Machinery
Railway, Automotive, Tractor, Locomotive, Wagon, Textile machinery spare parts, Spare parts of construction machinery, Spare parts of Cement-Mine-Sugar factories, Hot forging and sheet molds,

TCDD TAŞIMACILIK A.Ş.
It is established as Railway Train Operator to make passenger and freight transport and carry out maintenance and repair works of locomotives and wagons in accordance with the Law.

Arkas Holding S.A.
Agency services, port services and integrated logistics services combining sea, land, rail and air transportation. In addition, operates in a variety of sectors - bunkering, automotive, insurance,..

OMSAN Lojistik A.Ş.
OMSAN integrates domestic and international land, sea, air and rail transportation, bonded and non-bonded warehouse services, project transportation as well as home and office logistics services.

Mars Lojistik A.Ş.
Road freight, Air freight, Sea freight, Rail freight, Intermodal transportation, Project transportation, Domestic distribution, MilkRun transportation, Warehousing services, Customs clearance

Greenbridge Multimodal C.V.
Greenbridge is a joint initiative created by Samskip Multimodal B.V. (Netherlans) and Intercombi Transport and Logistics (Turkey), a subsidiary of Netlog Logistics Group.

Christoph Schöttler Maschinenfabrik GmbH (SCHÖMA)
SCHÖMA is a leading manufacturer of Tunnel Locomotives. SCHÖMA locomotives are used for nearly all reputable tunnel projects worldwide.

Montan Speditionsges.m.b.H
We are experts for the multi-modal-traffic street-railway-street with decades of experience in this specific transport sector. We have our own fleet of more than 1.200 containers of all types.

Fugro N.V.
As the world's leading Geo-data specialist, we have strong positions in the energy and infrastructure markets around the globe.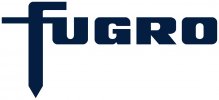 British Steel Limited
British Steel is a leading European steel manufacturer with facilities across the UK and Europe, supplying premium long products around the world. In March 2020, it was bought by Jingye Group.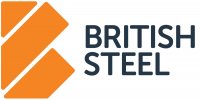 Cargill Deutschland GmbH
Cargill has been active in Germany since 1955. We process agricultural raw materials at 12 locations with 1,700 employees.