ŽRS Republika Srpska Railways, A.D. Doboj
ЖРС Жељезнице Републике Српске,
Sector for railway-commercial affairs ŽRS ad Doboj deals with the sale of services, transport of goods. Sale of services is performed by transport of goods with users of transport in domestic traffic.
Headquarters - Map
Svetog Save 71
Bosnia and Herzegovina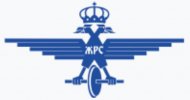 Not using RAILVIS Platform yet?
Rent a wagon, sell a locomotive, find a container, convert free capacity to profit. RAILVIS Platform is the tool you need. It's faster, better organized, and more secure than email or phone calls.
Try RAILVIS Railway Marketplace