BPrail Solutions
Experience with rail freight for 30+ years, est. 2021. Providing NEW disciplined and highly reliable complete rail freight services all across the Europe with guarantee of quality.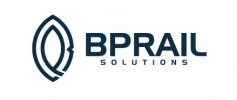 Discover other relevant companies
Not using RAILVIS Platform yet?
Rent a wagon, sell a locomotive, find a container, convert free capacity to profit. The RAILVIS Platform is the tool you need. It's faster, better organized, and more secure than email or phone calls.
Try RAILVIS Railway Marketplace