The renovation project involved the construction of new tracks and assembly shafts, installation of sectional gates to facilitate movement of railway vehicles, and modernization of working conditions through new doors, windows, and LED lighting.
The project began in the fall of 2020. The repair and maintenance of GYSEV's customers rolling stock did not stop during the reconstruction period and the modernisation was executed along with ongoing operation of the facility.
The project involved the complete reconstruction of all three tracks, the construction of a full-length assembly shaft under two tracks and the creation of side shafts along one of them. A new eight-column group lifting device was also acquired, which can lift long container wagons now, while the reinforced floor now allows vehicles to be lifted on both tracks with the assembly shafts.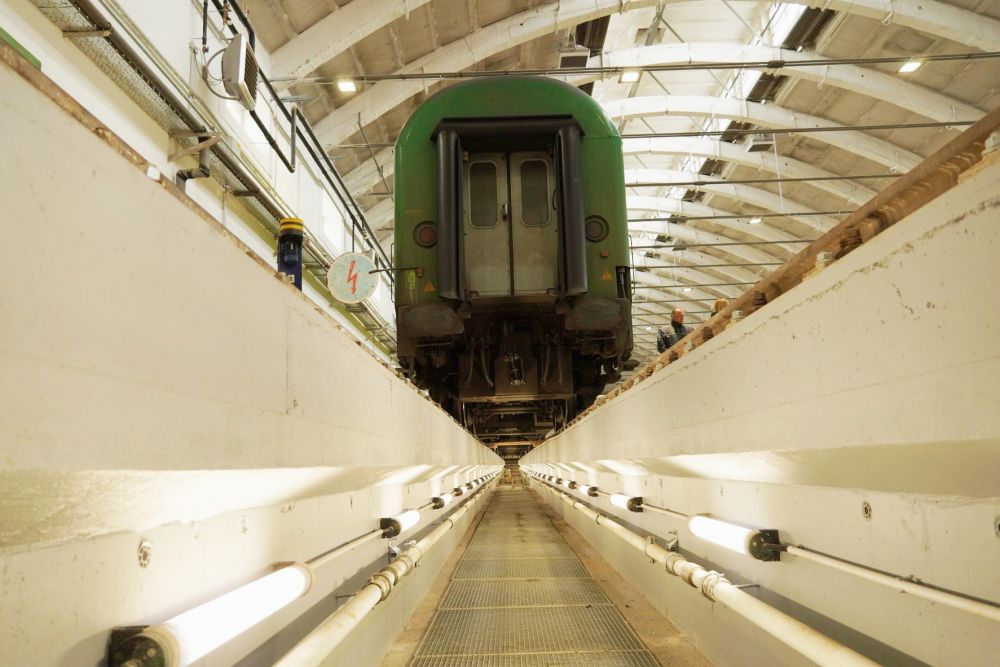 According to GYSEV Zrt.'s CEO, Szilárd Kövesdi, the renovation may not be noticeable to the outside observer, but it is of great importance to the company's specialists who can now carry out repairs and maintenance in modern conditions. The mechanical engineering director, András Varga, expressed his pleasure in having a modern and well-equipped car repair workshop in Sopron, capable to also handle the maintenance of Siemens Vectron locomotives.
GYSEV Zrt. financed the complete renovation of the car repair workshop from its own resources, at a cost of approximately EUR 25.6 million.