The new locomotives for ČD are equipped with the national and European train control system ETCS and GSM-R radio communication. They have a tractive power of 6400 kW and a maximum speed of 200 km/h. The Vectrons will be handed over by the leasing company in stages between May and the end of this year.
"This year and next, we will gradually fulfill the framework agreement with RSL to lease 50 Siemens Vectron locomotives. We will put 12 locomotives into service this year and another 22 next year. This will complete the total volume of the framework agreement. The modern, interoperable locomotives will be equipped with ETCS and will be used to replace unprofitable lines on corridors where exclusive operation under ETCS control will start on 1 January 2025. This will mainly affect the Prague - Brno - Budapest, Prague - Ostrava or Prague - České Budějovice - Austria lines," said Jiří Ješeta, member of the Board of Directors and Deputy General Director for Passenger Transport at ČD.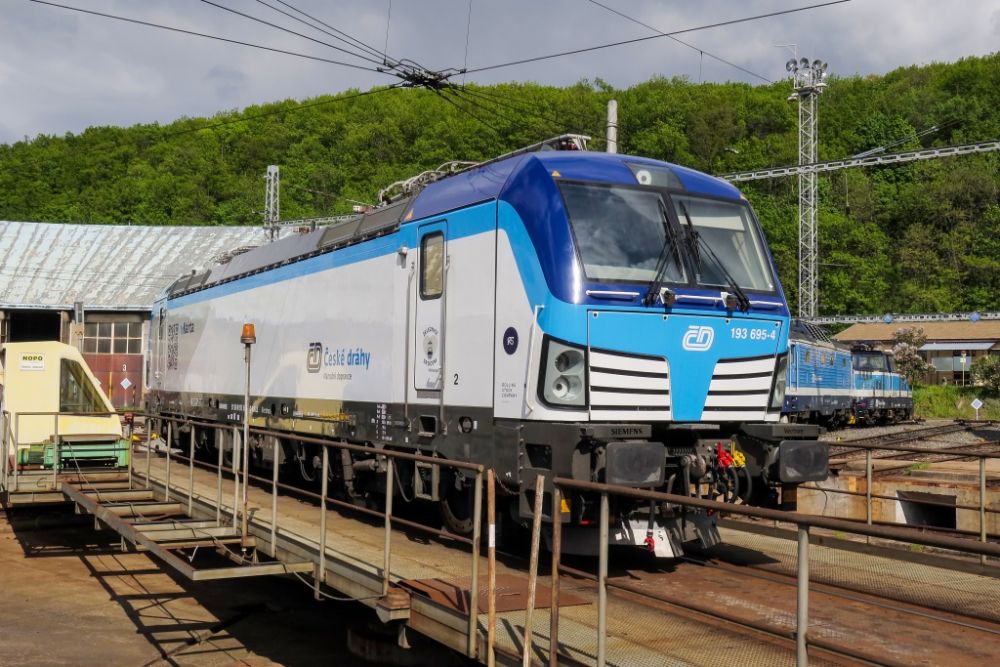 ČD currently operates 27 Vectron locomotives leased from ELL and RSL. One locomotive is owned by the operator. The Siemens Vectron is also operated by the subsidiary ČD Cargo, and in the framework of interstate transport, it is possible to see Vectrons operated by the Slovak company ZSSK at the head of the Metropolitan Express.
ČD has also ordered 50 Vectron locomotives with a top speed of 230 km/h from Siemens Mobility. These are due for delivery in 2025 and will be used, for example, with ComfortJet non-traction units on routes to Hamburg, Graz, or Budapest.