The TrailerPort, slated for completion by June 2024, represents a five million euro investment, with the federal government's combined transport promotional program contributing two million euros. The facility is operated by Sächsische Binnenhäfen Oberelbe (SBO).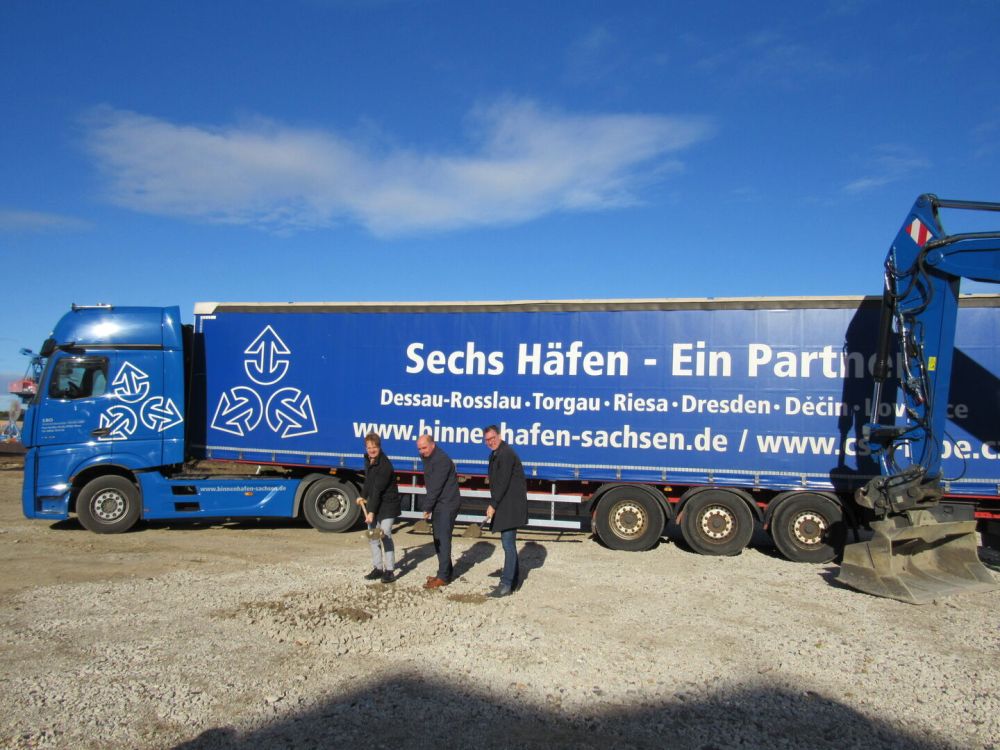 The TrailerPort, operational within the Alberthafen Dresden site since 2021, handles about 25,000 trailers annually. These trailers, equivalent to a freight volume of roughly 600,000 tonnes, transition from road to rail, enabling goods to travel from Saxony and other regions to Scandinavia. The demand for this service has increased, prompting the development of the new TrailerPort, which aims to double the capacity to 50,000 trailers and containers yearly.
State Minister Martin Dulig highlighted the importance of efficient and eco-friendly freight transport for Saxony's economy. By 2030, heavy traffic is expected to rise significantly, and Saxony is preparing to meet this challenge by shifting freight from road to more sustainable rail over a 400-kilometre stretch. This shift is expected to reduce highway congestion and contribute to climate protection efforts.
The construction project has been assigned to Richard Schulz Tiefbau GmbH. The site will cover 18,000 square meters and include a loading area compliant with regulations for handling environmentally hazardous substances, alongside parking for about 100 trailers.
The TrailerPort is set to operate up to 20 block trains weekly on a three-shift basis, a substantial increase from the current capacity of 10 block trains in a two-shift system. Additionally, the investment includes acquiring specialised equipment such as a reachstacker, a terminal tractor, and a shunting vehicle for the efficient handling of trailers and containers.