Germany: Siemens will deliver 28 regional trains for Baden-Württemberg
The delivery of three-car electric trains will start in 2025. The trains will be used for "Digital Note Stuttgart". The Siemens Mobility Mireo trains will initially operate in the Stuttgart metropolitan region and be used throughout Baden-Württemberg and neighbouring German states. It is planned to approve the trains for operation in Austria and for border routes to Switzerland, such as to the central station of Basel.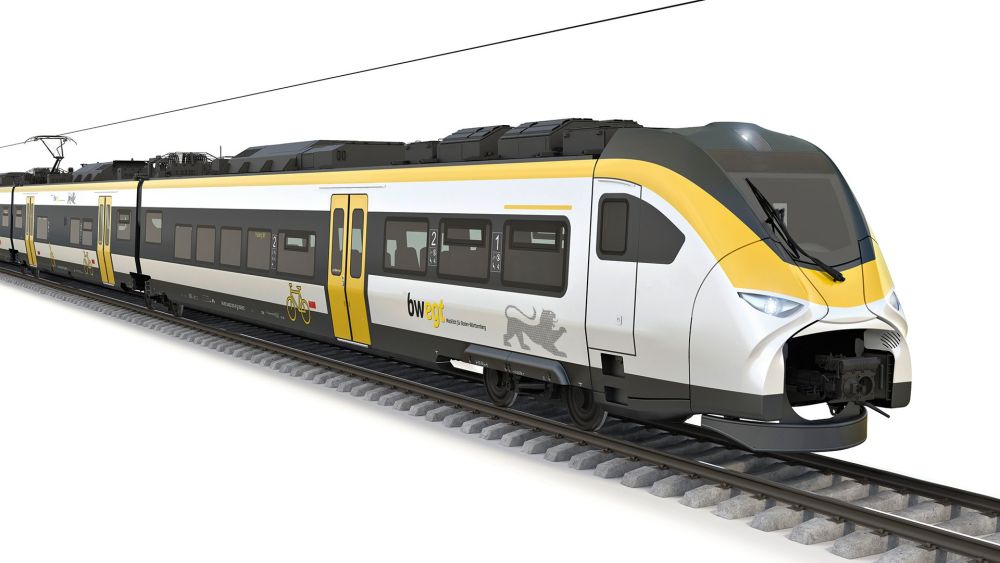 United Kingdom: The first refurbished Javelin for Southeastern
Southeastern has started operating the first refurbished Javelin (Class 395) unit, which connects London with Ashford, East Kent and Medway. It is the first out of 29 units to get new interiors, passengers information system, LED lights, USB sockets and new CCTV. Southeastern, belonging to DfT OHL Holding (DOHL) leases these units from Eversholt Rail.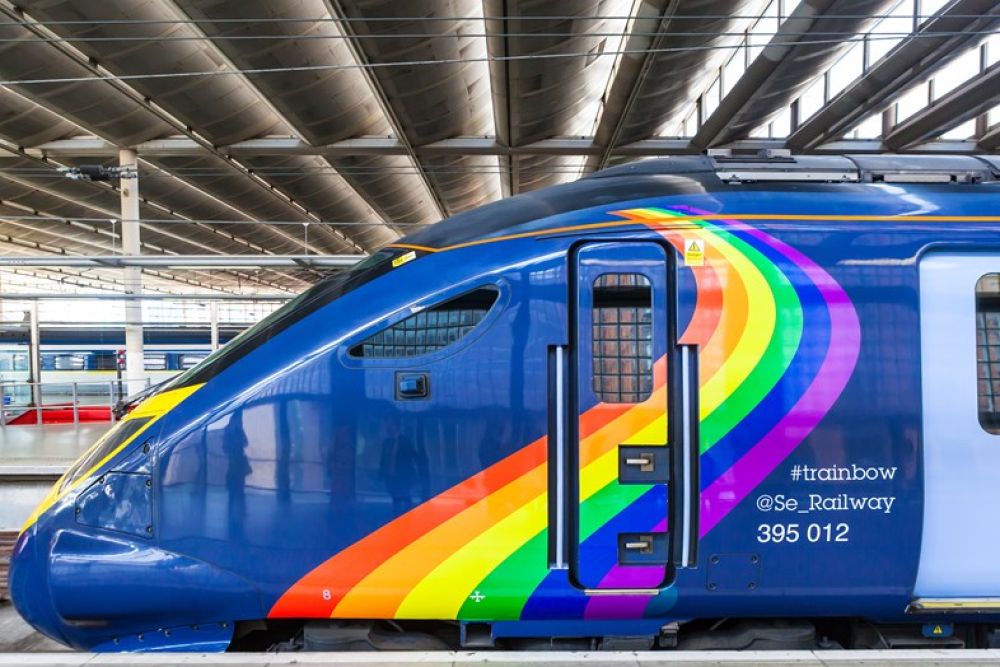 Germany: LNVG to go for battery instead of hydrogen trains
Landesnahverkehrsgesellschaft Niedersachsen mbH (LNVG), a company that launched the hydrogen train operation and bought 14 Alstom iLint units, concluded that going for battery trains would be cheaper for operation. That is why they plan to replace the remaining diesel fleet with battery and battery-electric trains by 2037. In total, 102 of these new units will be bought.
Italy: Škoda Group and Titagarh Firema will deliver sleeping wagons for Trenitalia
Trenitalia, a member of FS, plans to fully operate the Milan - Palermo – Syracuse line with new rolling stock. A winner of the tender for new passenger wagons is a consortium of local Titagarh Firema and Czech Škoda Group. In total, up to 370 new wagons may be purchased. In the first call-off, 70 wagons were ordered, 44 in the Comfort category, 22 in Deluxe, and 4 in Economy.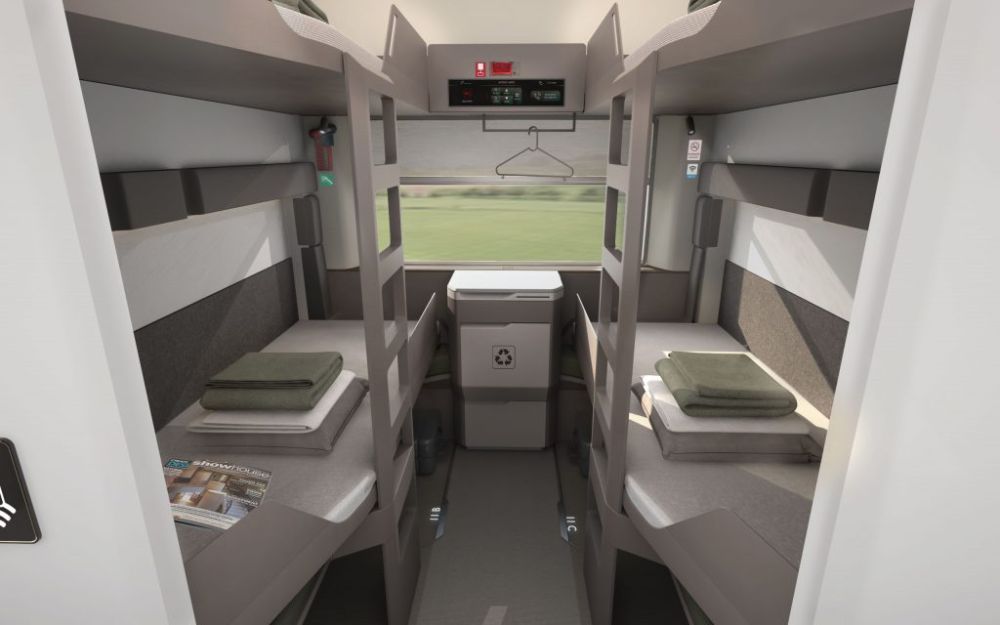 Belgium / Netherlands: Doubling the intercity trains between the Netherlands and Brussels
Dutch NS and Belgian SNCB plan to double the number of intercity trains between the two capitals from 2025 to 32 daily connections. This most popular route for NS will use the newly-delivered ICNG Alstom Coradia Stream units capable of reaching 200 km/h.
Czechia: ČD's ComfortJets will operate from Copenhagen to Villach
České dráhy (ČD) is planning to maximise the central position of Prague in Europe. From 2024, they will put into operation new ComfotJet units. Twenty of these 9-car trainsets pushed and pulled by Vectron locomotives will operate from Prague via Berlin and Hamburg to Copenhagen, from Prague via Vienna and Graz to Villach, and from Prague via Bratislava to Budapest.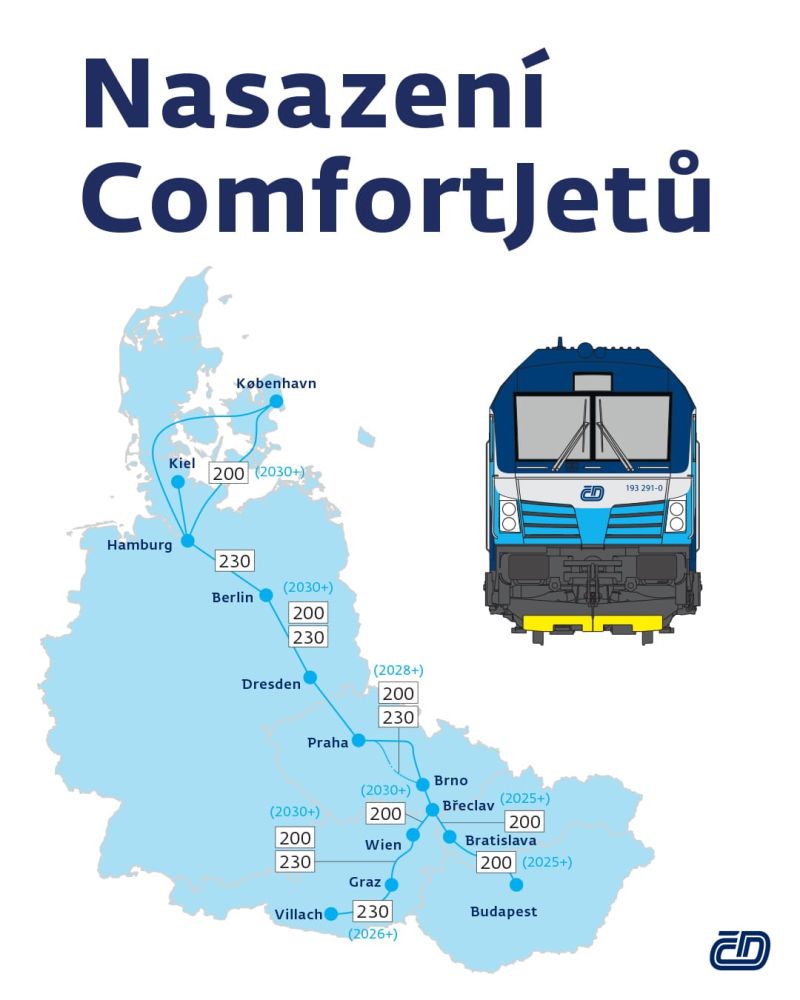 Poland: Additional Impuls2 unit for Województwo Pomorskie
NEWAG signed an agreement with the Pomeranian voivodship to deliver an additional Impuls2 electric multiple units, which will be delivered by October 2024. The region has the option to purchase 30 more of these trains.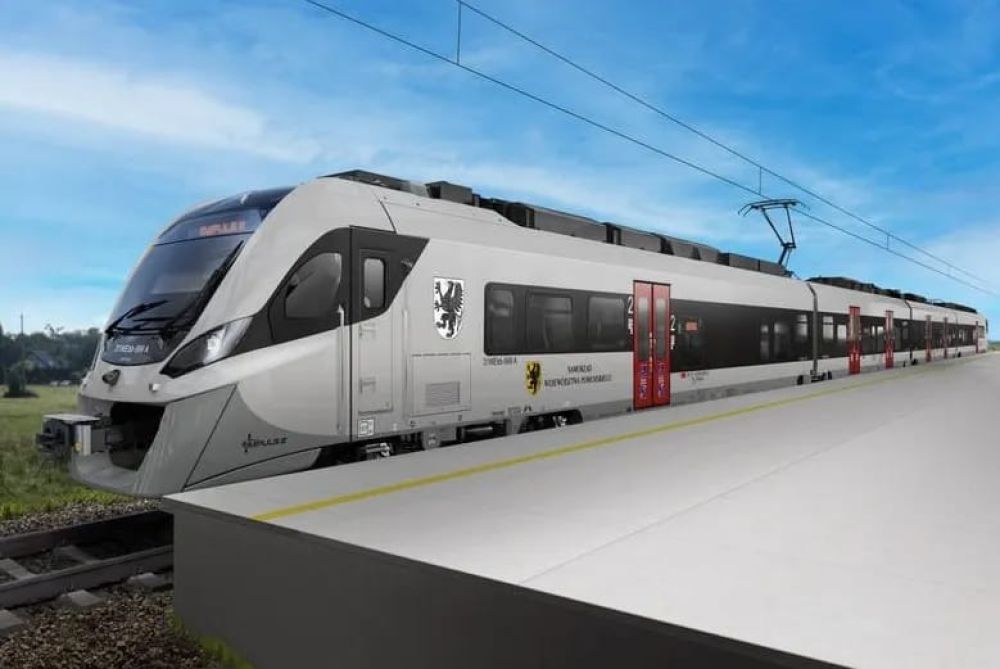 USA: Connecticut will get 60 Alstom-made passenger wagons for commuter services
Alstom got a new order for passenger cars from the United States. Connecticut Department of Transportation (CTDOT) will invest €285 million into 60 new single-level passenger cars with an option for 313 additional ones. These wagons will be used in commuter services across the state, reaching a maximum speed of 200 km/h. The beginning of deliveries is scheduled for 2026.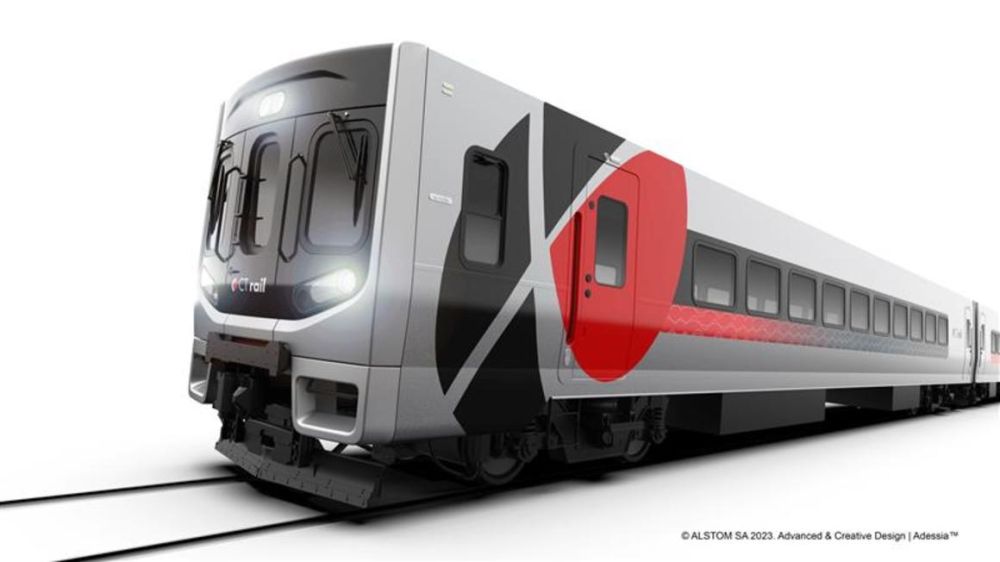 Chile: EFE buys 32 units from CRRC
Chillean Empresa de los Ferrocarriles del Estado (EFE) awarded the contract for 32 new EMUs for the Melipilla – Batuco service to the Chinese CRRC. Each train will be capable to transport 804 passengers with a maximum speed of 140 km/h. This order follows the delivery of six bimodal units delivered by the manufacturer this year for the Santiago to Chillan service.