The additional 30 RegioFox units at České dráhy (ČD), mainly replacing the ageing Class 810 DMUs, are valued nearly EUR 122 million. They are set to serve the non-electrified tracks in the western part of Central Bohemia.
Michal Krapinec, Chairman of the Board and CEO of Czech Railways, said, "Responding to the public transport authorities' requests, we continue to renew the fleet for local and express services on non-electrified tracks. This marks the fourth occasion we have taken up the option from our framework agreement with the Polish company PESA Bydgoszcz for a maximum of 160 RegioFox units. We have now ordered 30 more trains, bringing our total to 106 units on our tracks. This will allow us to retire some older motor units that no longer provide sufficient comfort and offer passengers the higher convenience and services they demand."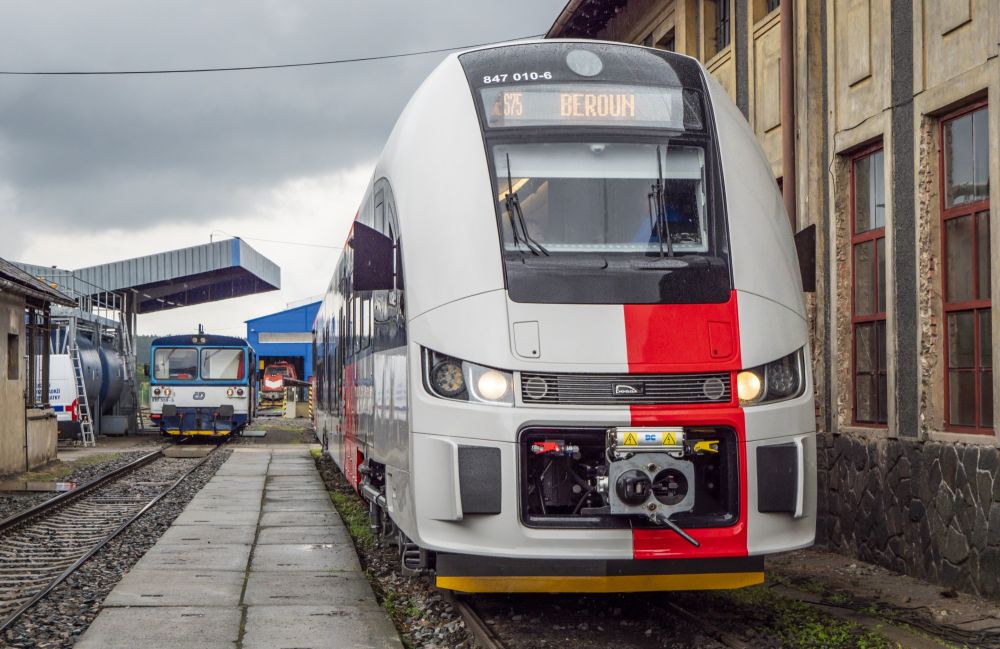 Passengers, particularly in the western part of Central Bohemia, can anticipate the operation of 28 new units by 2026 on routes including Rakovník – Kladno – Kralupy nad Vltavou, from Kralupy nad Vltavou to Slaný and Velvary, from Beroun and Zdice to Příbram and Březnice, as well as from Zadní Třebaň to Lochovice, with additional services primarily around the Rakovník area. The allocation of two more RegioFox units is yet to be decided.
ČD is also modernising its fleet in eastern and southern parts of the region, bringing barrier-free RegioShuttle RS1 units acquired from German operators. 34 will be deployed to the Central Bohemia region's tracks, with the first expected to enter service in the second half of 2024.