In the first of two rounds in the selection process, the California High-Speed Rail Authority (CHSRA) will shortlist qualified suppliers who will submit their interest by November 2023. In Q1 2024, shortlisted suppliers will be addressed to submit proposals. Six trainsets are currently requested, with two prototypes to be delivered in 2028 and the remaining trainsets by 2030.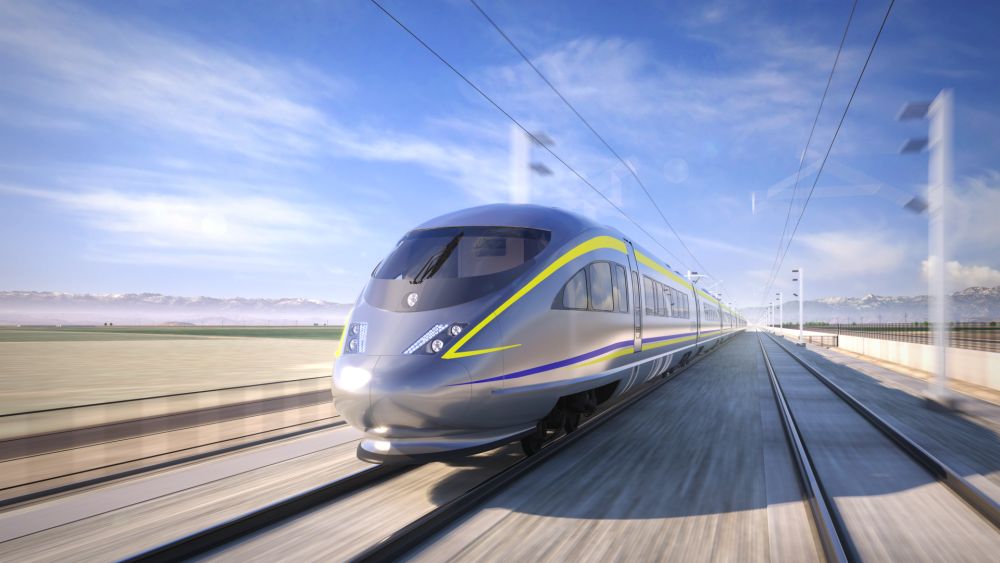 These bullet trains will operate on the 171-mile (275 km) Merced to Bakersfield section of the Californian high-speed project that will, in the future, connect Los Angeles with San Francisco. The new trains should be able to reach 220 mph (350 km/h) in operation and 242 mph (390 km/h) in tests. The contract will include a maintenance contract for 30 years.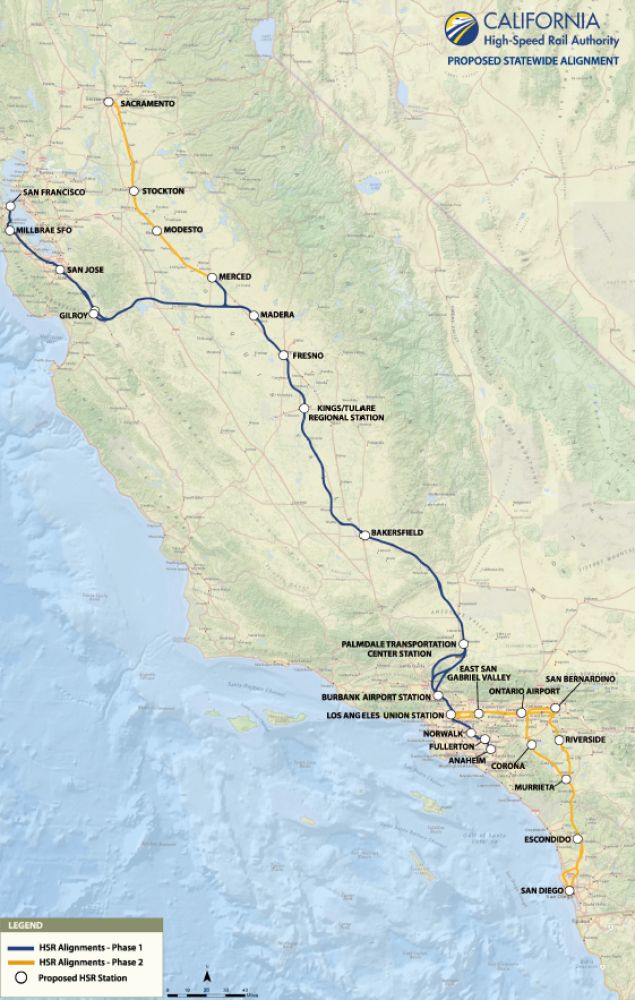 With 30 active construction sites at the moment in California's Central Valley, CHSRA plans to extend the current 119 miles (191 km) to 171 miles (275 km) under construction for the backbone of the future Bay Area to Los Angeles basin connection with high-speed rail.
In phase 1, San Francisco will be connected via San Jose, Merced, Bakersfield, Palmdale, Los Angeles Union Station and Anaheim Station. In Phase 2, the project branches in the north to the Californian capital, Sacramento and in the south to San Diego.
Brigthline West: Another high-speed project from California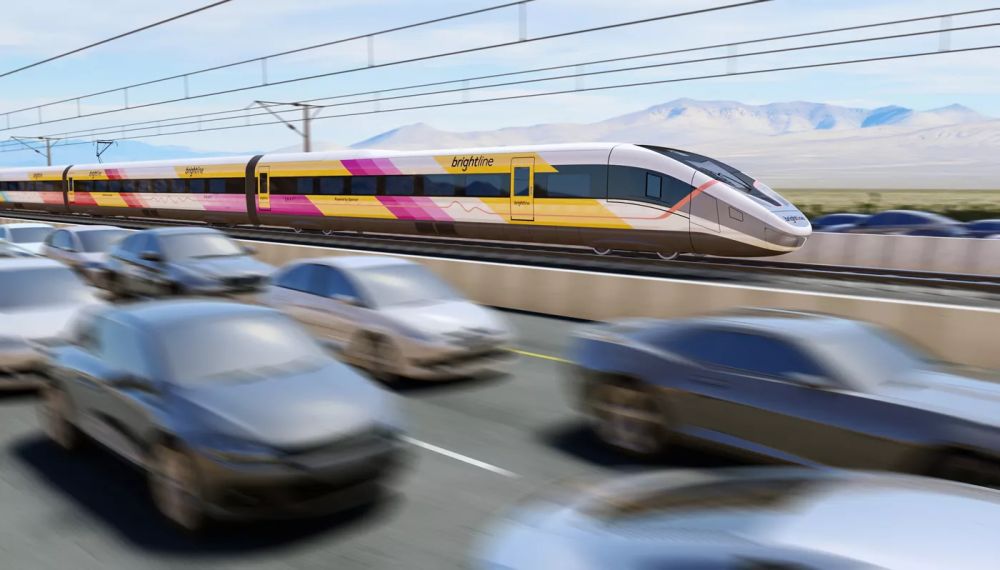 The San Fran to LA is not the only high-speed railway project currently planned from California. The second one is Brightline West. The Florida-known and operating Brightline service has its western counterpart in planning that aspires to connect Rancho Cucamonga in San Bernardino County near LA with Las Vegas in Nevada. The two high-speed projects are linked in the planning, connecting Antelope Valley in Los Angeles County with Victor Valley in San Bernardino County, which is called the High Desert Corridor. Unlike the north-south high-speed rail project in California, which is under construction, Brightline West is only in the planning phase and is currently seeking funding.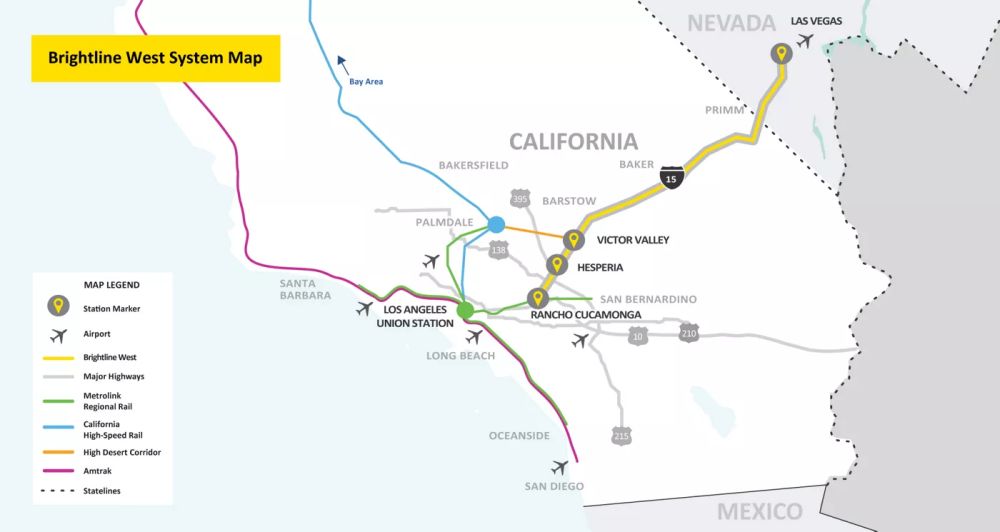 In the latest development of Brightline West, U.S. Senator Jacky Rosen held a press conference on 18 August 2023 to call on the U.S. Department of Transportation to fund Nevada's application for a $3.75 billion Federal Railroad Administration grant to construct the Brightline West high-speed rail project to boost Nevada's tourism economy. The project aims to remove 3 million cars from the I-15 highway connecting Los Angeles and Las Vegas.