The iaf, which runs from 31 May to 2 June, is considered the world's largest trade fair for track construction machinery as well as for equipment and construction elements for the construction and maintenance of rail infrastructure.
The Association of German Railway Engineers (VDEI), an organizer of the iaf, welcomes Poland as the guest country, which is represented by a high-ranking delegation at the fair. The appointment of Poland as the guest country arose from the traditionally good relations between the Polish engineers' association SITK and the VDEI. "We are particularly pleased that Poland is represented at the fair despite the tense situation," says Dr. Thomas Mainka, President of the VDEI. The host country presents the Polish railway infrastructure, which has been on an enormous upswing for years, on its stand.
One of the Polish companies being presented in Münster is KZN Bieżanów Group, which showcases its comprehensive system for transport and unloading of railway turnouts at the fair. At the core of this system are the SWITCHER wagons (TILT, PLUS, and FLAT models), which are complemented by a set of PWP gantries supplied by French partner Geismar. The compatible combination of both products allows safe and efficient handling of transport, loading and unloading, and the precise placement of pre-assembled railway turnouts at their destination while maintaining the highest initial quality of these key track structures.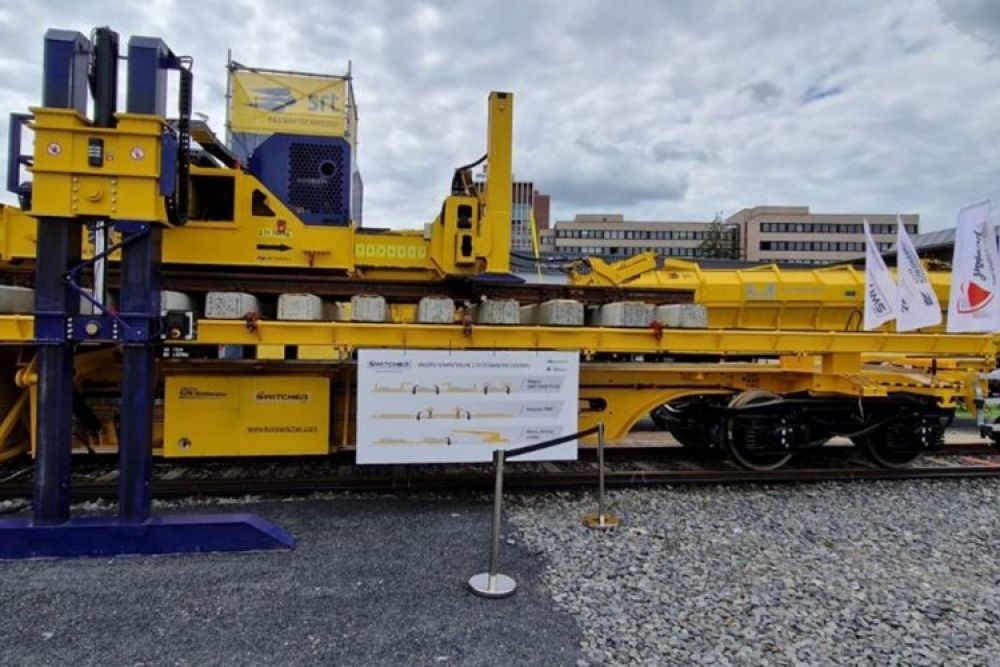 The organizer of the iaf, VDEI Service GmbH, reports that visitor registrations are about 15 % below the figure for the last fair five years ago. This can nevertheless be considered good given the Corona pandemic. The Fair, which regularly takes place every four years in Münster, had to be postponed by one year due to the pandemic.
In times of climate change and growing political and social demands, the railway construction industry has become a driver of innovation. The megatrend is further digitalization and automation to use scarce resources efficiently and provide environmentally friendly and low-emission track construction technologies. There are already more and more solutions in which the use of artificial intelligence significantly supports the analysis and use of the huge data streams generated. Predictive maintenance benefits not only the railway infrastructure but also the track-bound machines and vehicles.