The new Brightline Orlando Station is situated within Orlando International Airport's new train station facility adjacent to Terminal C and spans on 3,500 m2 of surface. Over 350 parking spaces are reserved for Brightline guests in the airport's parking garage C. Travellers from other terminals can access Terminal C within less than 5 minutes by an automated people mover.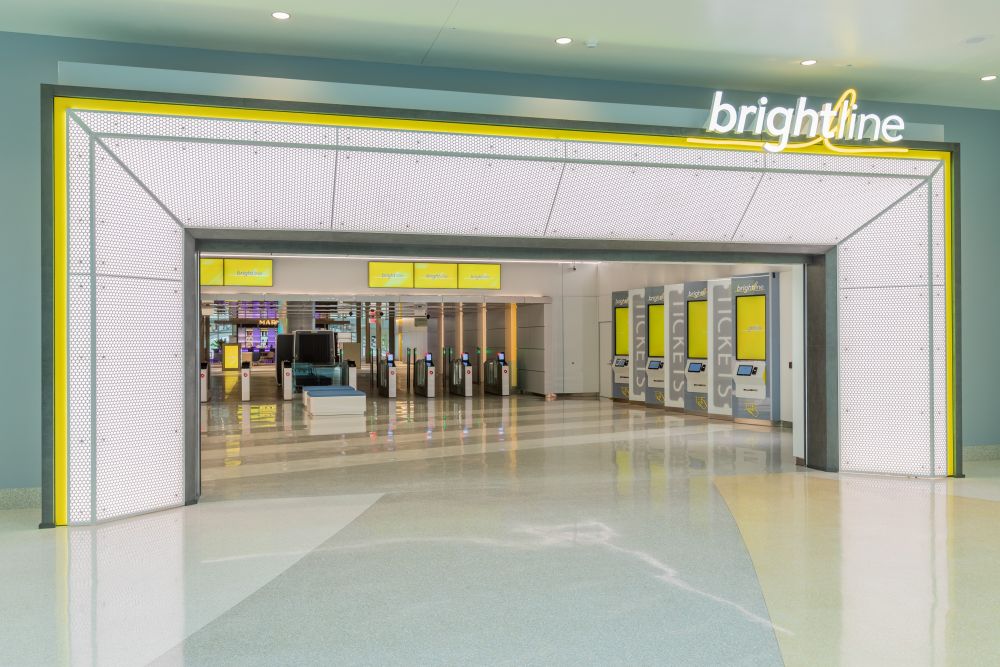 All guests at the station can enjoy free high-speed Wi-Fi, charging stations at every seat, 87 large-screen televisions, and a BrightKids children's play area located in the SMART lounge. Passengers can access the first-level platforms via escalators or elevators to board the trains. These platforms can accommodate a train with up to 10 cars and two locomotives.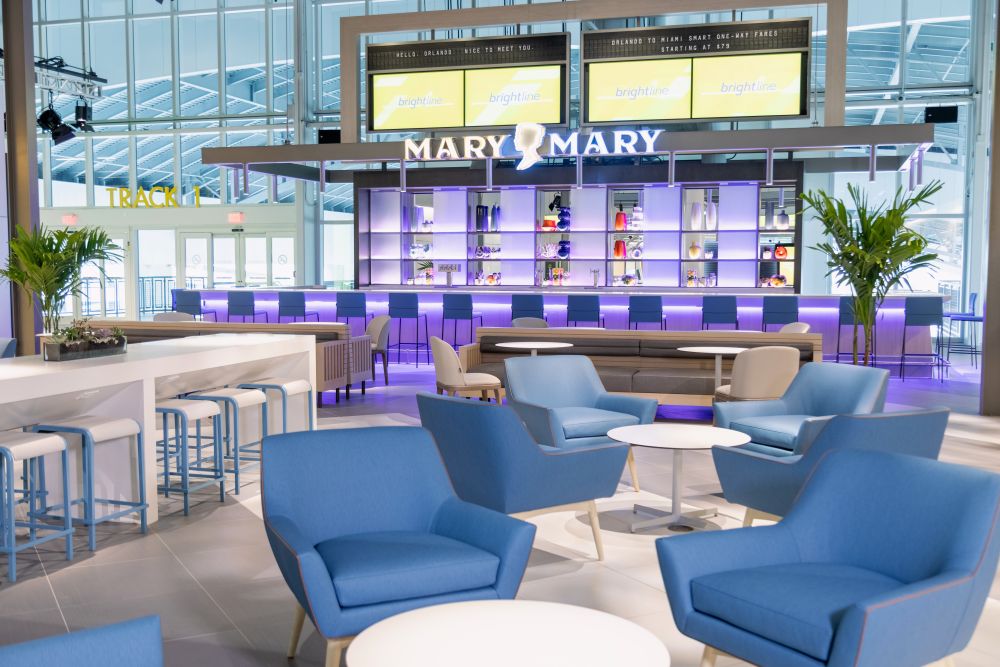 Brightline's expansion into Orlando will start in the summer of 2023, with 16 daily round trips with hourly departures between Miami and Orlando. Brightline's non-stop trains will complete the journey between Miami and Orlando in three hours. Regular service from Orlando to Miami will include stops at all Brightline stations, including West Palm Beach, Boca Raton, Fort Lauderdale, and Aventura, with a total travel time of three hours and 30 minutes. Trains consisting of two Siemens Charger (SCB-40) locomotives at each end and four coaches can reach speeds of up to 200 km/h. Five new trainsets were ordered for the expansion to Orlando. They will complement the current five trainsets used for the Miami – West Palm Beach service (Bright Blue, Bright Red, Bright Yellow, Bright Green and Bright Purple). To provide sufficient maintenance facilities, Brightline has recently opened a new Basecamp facility.