In the first case, Hupac is resuming the service of the intermodal connection between Rotterdam RSC and the trimodal terminal Mannheim Contargo. The service was suspended in December due to the unavailability of traction resources. From 13.2.2023 the connection will be operational again. Initially, 3 round trips per week will be guaranteed.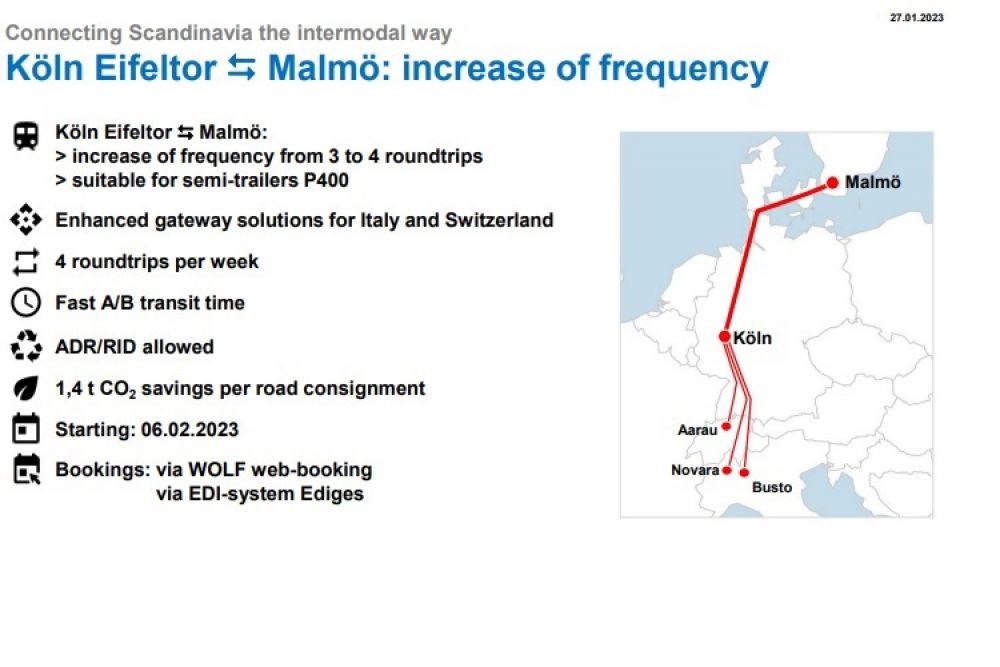 The second service will strengthen the connection between Cologne Eifeltor and Malmö. The frequency will increase from 3 to 4 round trips per week. From next week, Scandinavia will be connected in an intermodal way.
As you can see from the map and the description, all materials will be allowed on the route, including dangerous goods (ADR and RID).
And from Cologne there are other possibilities to arrange trains to Italy and Switzerland.