An extensive update of the RFI business plan, interesting information is to be found: the market shares of railway operators licensed to run trains on Italian railways. There are 23 companies approved for such undertaking in Italy. Altogether, they make 80 million train kilometres per year, which represents 812 trains every day.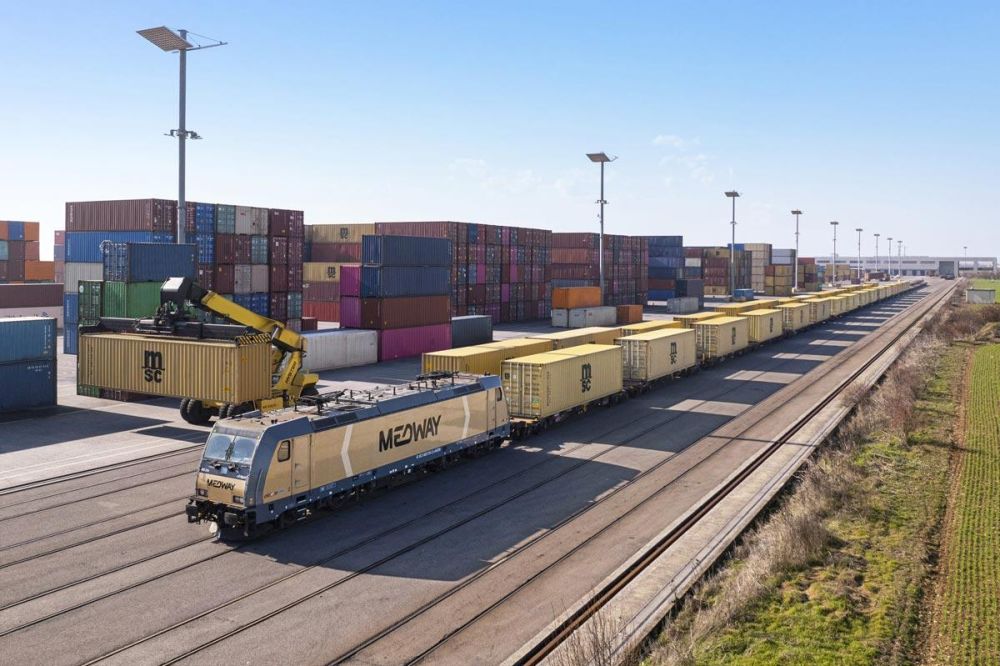 The dominant position on the market is still held by Mercitalia Rail (38%), which lost 3% compared to the previous year. On the contrary, the highest increase, also by 3%, was recorded by Medway, which now has a 7% market share. Number two and three on the market are Captrain Italia and Compagnia Ferroviaria Italiana (CFI), both having 11% of the market.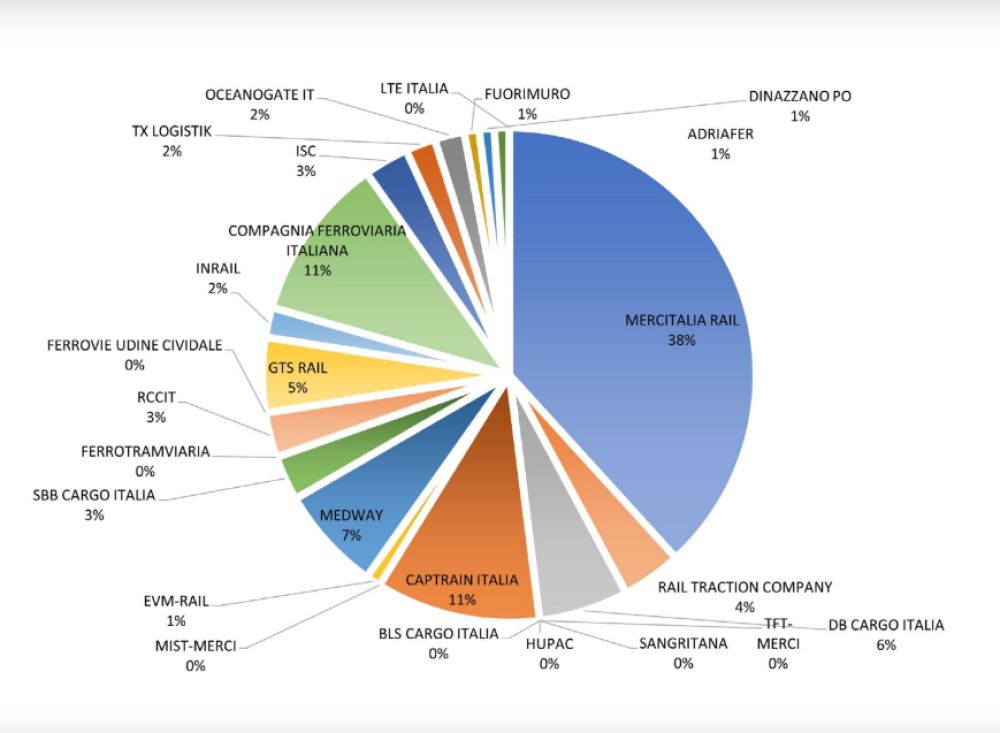 Here is the list:
1. Mercitalia Rail – 38%
2. Captrain Italia – 11%
3. CFI Compagnia Ferroviaria Italiana – 11%
4. Medway Italia – 7%
5. DB Cargo Italia – 6%
6. GTS Rail – 5%
7. Rail Traction Company – 4%
8.-9. Rail Cargo Carrier Italia, SBB Cargo Italia – 3%
10.-11. InRail, Oceanogate, TX Logistik, – 2%
12.-15. Adriafer, Dinazzano Po, EVM Rail, Fuorimuro – 1%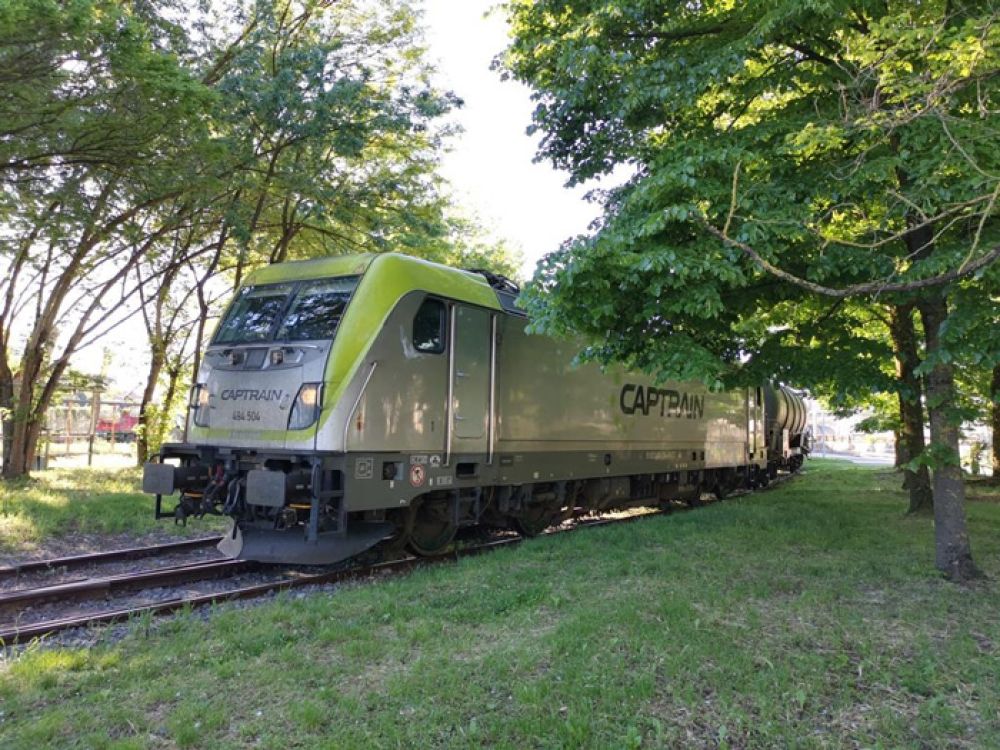 The remaining players with less than 1% of the market share are BLS Cargo Italia, Ferrotramviaria, Ferrovie Udine Cividale, Hupac, LTE Italia, Mercitalia Shunting & Terminal, Sangritana, and Trasporto Ferroviario Toscano.