DB Cargo exports around 80% of K+S potash production by rail. This long-term partnership was about to expire in February 2025, but the partnering companies have agreed to prolong the contract for another decade at the end of October 2023.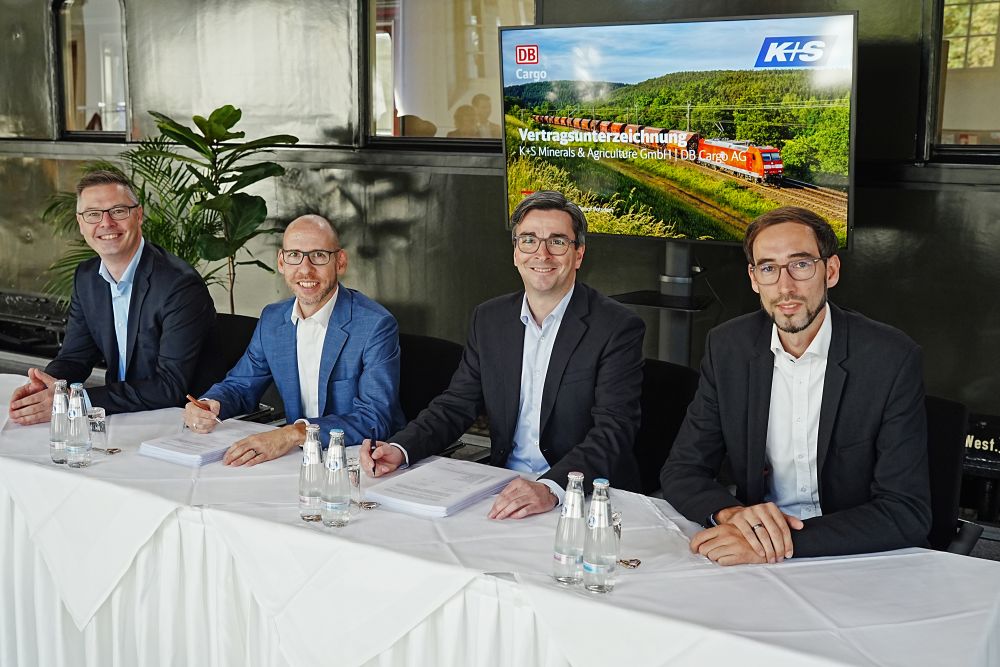 Potash, used for fertilisation in agriculture, industry, and medicine, is mostly exported to seaports for further transport abroad. It collects the raw materials from five different locations across Germany and DB Cargo delivers it for export to Hamburg for transhipment. With DB Cargo's rail services, K+S saves around 200,000 truck journeys annually.
The contract renewal also brings fleet renewal to DB Cargo. In mid-2025, the operator will buy 650 new bulk Tanoos wagons, well-suited for potash products transportation.