Petr Krumphanzl is a banker who has worked for private and public financial institutions in the EU, Ukraine and Asia. He has been involved in transformations of financial companies related to acquisitions, crisis management, implementation of new strategies and development of new activities. Among the most important and Ukraine-related activities are the management of PrivatBank, the largest bank on the Ukrainian market after its nationalisation, and the transformation project of Raiffeisenbank in Ukraine during the global financial crisis. He is currently the Executive Director of the Ukrainian-Czech Chamber of Commerce. Petr holds a degree in Mathematics from Charles University.
Business opportunities in Ukraine
RM: What is the current state of economic cooperation between the Czech Republic and Ukraine?
Petr Krumphanzl: Despite the ongoing conflict, cooperation between the two countries is growing. There are no exact statistics, but we see that companies from both sides are looking for opportunities and starting new businesses. Especially small and medium-sized companies are more dynamic and willing to take risks in the current situation.
RM: You have been Executive Director of the Ukrainian-Czech Chamber of Commerce for less than six months. What are your priorities and what have you achieved so far?
Petr Krumphanzl: My priority is to bring the chamber to a level comparable to the chambers of commerce of developed countries that have been operating in the Czech Republic for many years. I think we are on the right path. The number of members is growing rapidly - almost 160 so far - and they cover practically all areas of the economy. We regularly organise events for the members of the Chamber, we share information that is important for the development of the business and production activities of our members. We have established and continue to develop cooperation with the Ministry of Foreign Affairs, the Ministry of Industry and Trade, the Chamber of Commerce, the Confederation of Industry and many others. Sharing information and contacts is one of the key areas in today's digitalised world.
We organise events where experts share information that is crucial to the business development of our members. Examples include information on export financing and insurance, or Ukraine's requests for supplies and assistance in various areas. The success of our activities is also evidenced by the fact that more and more non-member companies contact us and decide to join the Chamber at short term.
Members of the Chamber and I personally take part in conferences at home and abroad, in various discussion forums and give lectures that help to raise awareness of the real situation and conditions for the development of cooperation between Ukraine and the Czech Republic.
RM: Could you briefly introduce the Chamber - how many members it has, its main activities, advantages for companies?
Petr Krumphanzl: The Ukrainian-Czech Chamber of Commerce has almost 160 members, mainly from the manufacturing, energy, IT and services sectors. The main activities of the Chamber include the provision of information on the situation in Ukraine, on the conditions for establishing a company or starting a business in Ukraine and, above all, the provision of information on companies in the Czech Republic interested in doing business in Ukraine to our Ukrainian partners and vice versa.
Chamber members can quickly and conveniently access information that would be difficult to obtain or that is often not publicly available. Joint meetings of chamber members also help to identify new business opportunities and partners.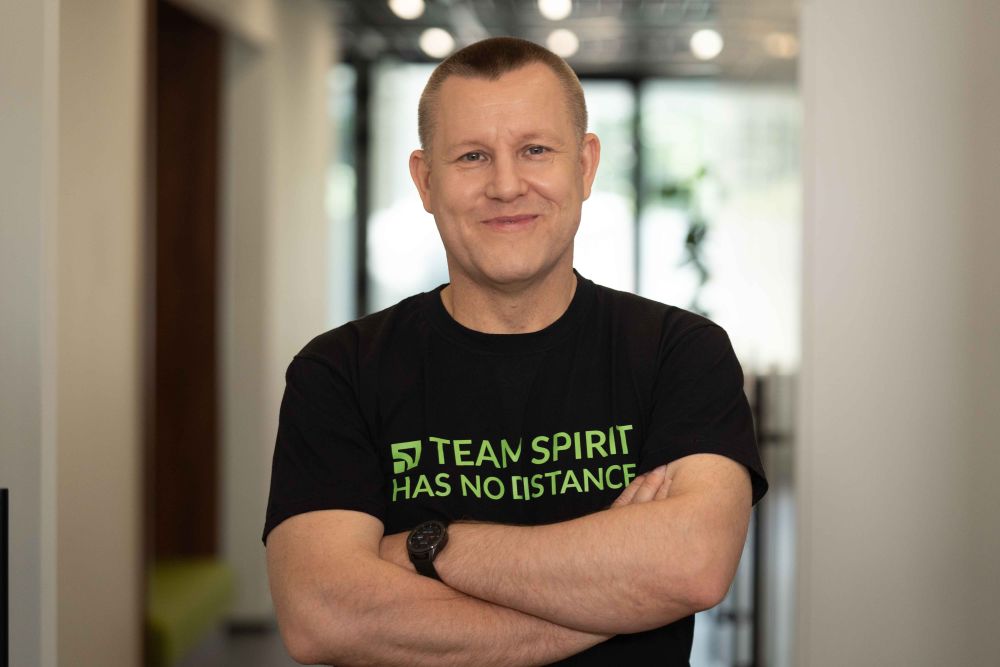 Rebuilding Ukraine after the war
RM: Recent estimates by the World Bank, the EU, the UN and the Ukrainian government put the cost of rebuilding the country at $411 billion. Is the Czech Republic prepared for this post-war period and will we not be 'left behind' and overtaken by other countries in the reconstruction of Ukraine?
Petr Krumphanzl: We have to be realistic about the situation. The Czech Republic is today an important partner of Ukraine in many respects. We were one of the first to help Ukraine in the defence industry. Our politicians help Ukraine to promote its interests in the European Union. President Petr Pavel was the first high-ranking politician to visit eastern Ukraine - the city of Dnipro. Cooperation with the Czech Republic is a priority for Ukraine, and the Ukrainians have a very warm relationship with us.
At the same time, it must be said that if we do not seize this moment, we may really miss the train. Whoever starts working with Ukraine today, perhaps on smaller contracts, will be in the best position to win the big contracts that will come in the future, and especially after the war is over. Ukraine will prefer partners with whom it has experience and who have helped Ukraine during its most difficult period.
RM: At the moment Ukraine, and therefore the whole world, needs to export mainly grain from Ukraine. What can we do as a country?
Petr Krumphanzl: We can be a facilitator in the whole process. We can support Ukraine politically and diplomatically. I think it is very important that the Czech Republic has not joined the restrictions on agricultural imports imposed by Hungary, Poland and Slovakia.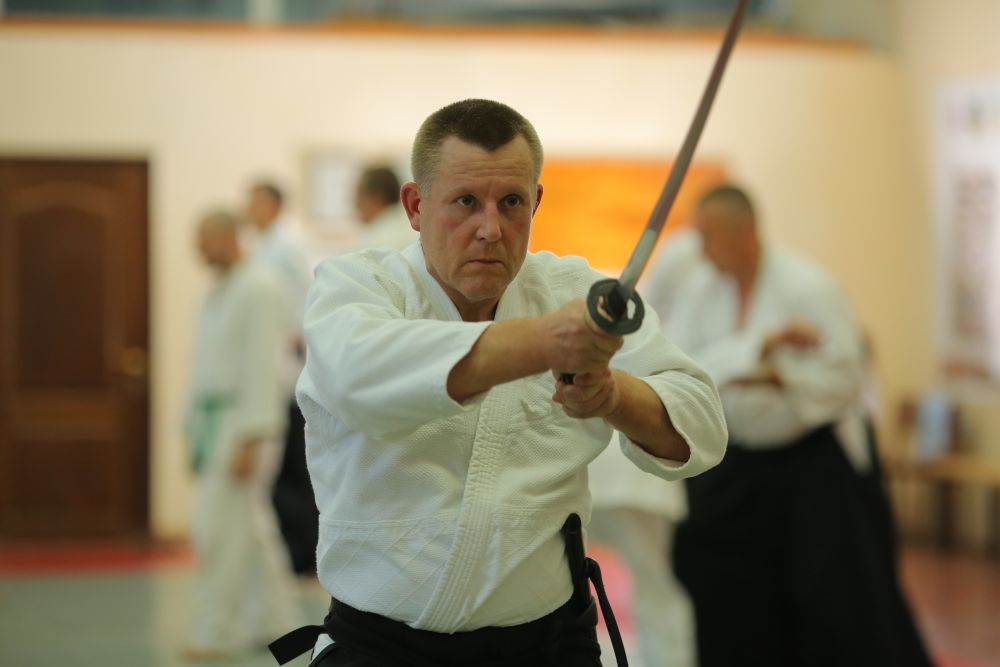 Czech Samurai versus Ukrainian oligarch
RM: In the Ukrainian media you have been nicknamed the "Czech Samurai", how do martial arts, in your case Aikido, help you? I ask also because before the war you managed the Privat Bank, which was allegedly "looted" by one of the most famous Ukrainian oligarchs, Kolomoisky - newspaper headlines literally said that you "fought" with him for this bank.
Petr Krumphanzl: Aikido is one of the key activities in my life, and thanks to it I am where I am today. Aikido is a martial art based on eliminating an attack by moving in harmony with the opponent's attack. In other words, the aim is not to fight against your partner, but to find a movement that uses your partner's strength and speed to your advantage. In business, this is usually called finding a mutually beneficial situation - a so-called win-win situation.
Aikido has taught me not to get angry unnecessarily, to avoid negative emotions and to take people as they are. Aikido is also a great way to keep fit and in good spirits.
RM: Regarding Kolomoisky, what were the first weeks and months after you took over the management of this bank, which was previously owned by one of the richest and perhaps most dangerous people in Ukraine?
Petr Krumphanzl: The work for PrivatBank was the biggest challenge in my life so far. It is the biggest bank in Ukraine with 23,000 employees and more than 20 million of clients. I joined the bank during the turbulent times after the nationalization. The situation with former owners was unpredictable; there were many attacks on the bank and me personally. I had to accept the life being surrounded by bodyguards and discussing each step with lawyers. I faced attacks in the media, repeated interrogation by police and prosecutors, and even demonstration of paid protesters with the aim of discrediting bank's management.
Many people were afraid of collapse of the institution and many clients withdrew their deposits from the bank. We created a great team that succeeded in stabilization of the bank, rebuilding the technical infrastructure, set up of risk management and compliance based on international principles. It brought a major change in corporate culture to the entire organization.
We concentrated on new technologies, quality of service and the result was increase of number of clients by approximately 1 million each year and bringing the bank to the profit of 1.5 billion USD – the biggest bank profit ever in the history of Ukraine.
RM: Kolomoisky was literally arrested a few days ago - there was not much indication of that, he was quite happily staying in Ukraine. You lived in the country for a long time, what do you think in the background?
Petr Krumphanzl: The current arrest of Kolomoyskiy was a great surprise for everybody. His position was very strong locally due to his pressure and a use of the entire legal system to his favor in the past. He lost several of his assets during the past few years. There are many speculations about what caused this change. It may be a part of a deal in exchange for international help or, some people try to use his current weakness for their benefit. Another question on the table is the possibility of his extradition to the United States, where he is investigated for money laundering.
The ultimate question is, if Ukraine will be able to use the weakening of oligarchs as Kolomoyskiy to create a better country or if it will just bring to power other people, who will suck the money out from the economy for their personal profit.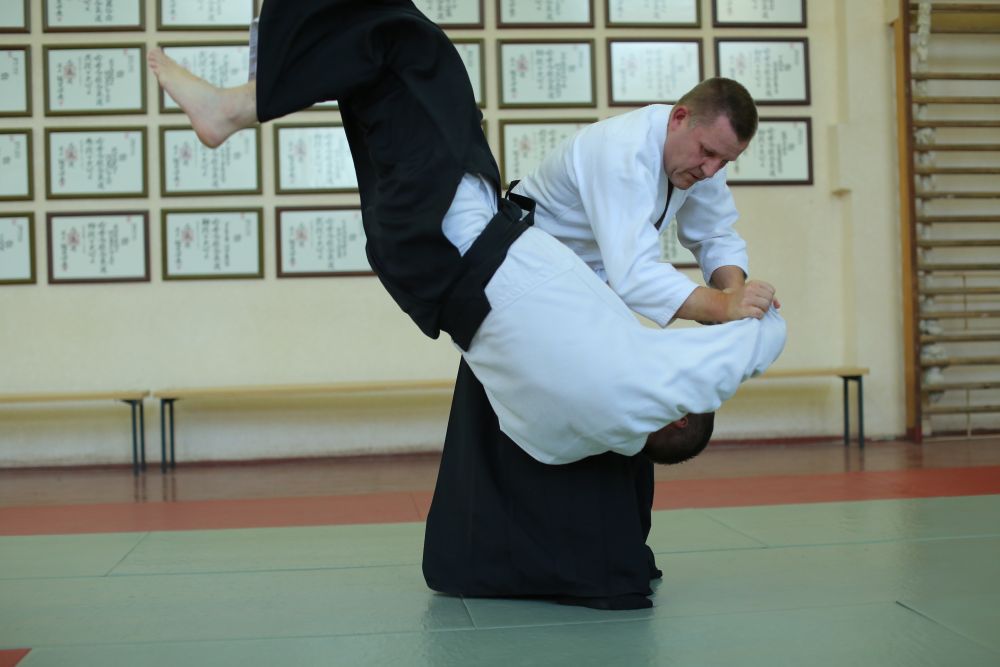 Railway and Logistics
RM: Just a few days ago, Poland's PKP SA signed an agreement with JSC Ukrzaliznytsia to develop rail links between the two countries, the first such move in 28 years. Ukraine is preparing a similar initiative with Moldova. Can we expect something similar between us? What about transport and logistics in general?
Petr Krumphanzl: Logistics is the key to the development of mutual cooperation. I believe that a similar agreement will be signed in the Czech Republic. When I talk to companies in the transport sector, this situation is often mentioned. However, it is very difficult to estimate when exactly this will happen. Negotiations are currently taking place within the framework of trade missions to Ukraine, and an intergovernmental agreement is being prepared to regulate this area.
RM: How might the planned cooperation in the framework of European rail corridors and initiatives such as the "New Silk Road" affect rail freight transport between the two countries?
Petr Krumphanzl: If the situation can be simplified, it will lead to a more efficient process and lower transport costs. A lower transport price will lead to a lower price of goods and, as a result, an increase in the volume of trade. Everyone will benefit - end customers, manufacturers, traders and transport companies.
We must not forget that on the route between Ukraine and the Czech Republic is either Poland or Slovakia. It will therefore be necessary to find a mutually beneficial solution for all parties involved.
RM: Less than a month ago, Ukrainian Railways (Ukrzaliznytsia) appointed a new director of its foreign representations, Oleksandra Vasylenko, who was previously director of the economic diplomacy department at the Ministry of Foreign Affairs. She will now oversee all international operations with EU countries at Ukrzaliznytsia. Can this international initiative benefit Czech businesses?
Petr Krumphanzl: Her appointment is certainly a positive step forward. What is important is whether she will soon have a suitable partner on our side. We need a person who understands the added value of such cooperation and at the same time has sufficient authority to push through the changes that will be necessary to further develop mutual cooperation. I am optimistic that this will happen.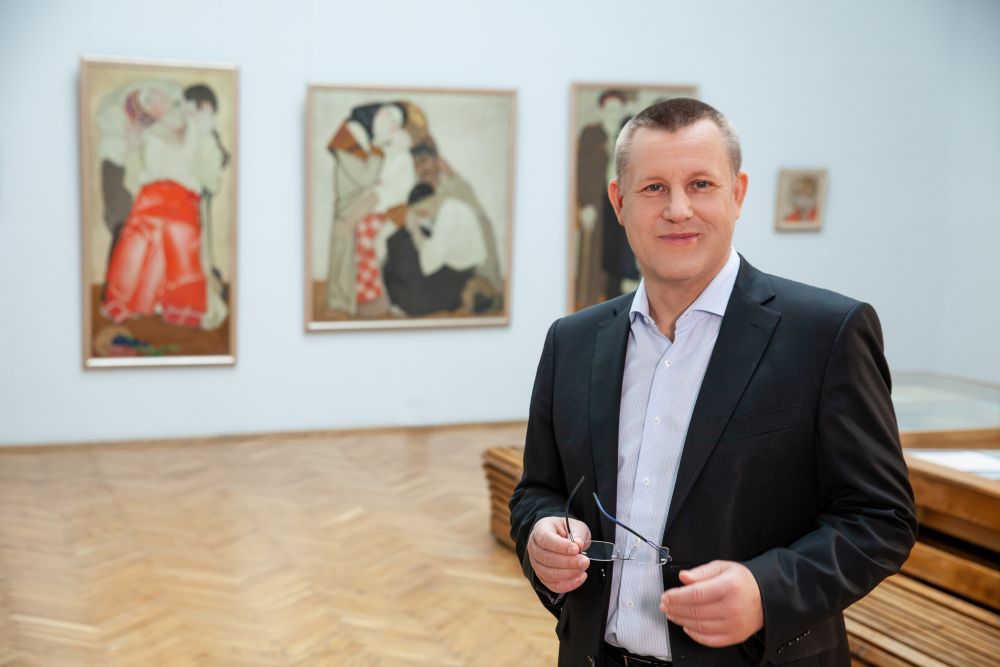 Everybody looking for workers
RM: In the Czech Republic there is a long-term shortage of workers in companies, is there a possibility to help companies in this direction through your chamber? And vice versa - how can a Czech company find workers in Ukraine?
Petr Krumphanzl: This is one of the questions that we hear very often from both members of our Chamber as well as from companies that approach us. We are aware of this issue in both countries though it is due to different reasons. In Ukraine the shortage is regional and it is a consequence of the invasion. Especially in Eastern regions many people have left their homes and they moved either to Western Ukraine or went abroad. The work force available often does not have the required skills or experience. In the Central and Western part the situation is much better. Even there the situation might be complicated due to shortage of specialists available locally and suitable for new job requirements required due to the transfer of business activities from the East to the West.
In the Czech Republic the difficulties result from low unemployment rate and sometimes unrealistic expectations of local workers. We have the opportunity to temporarily use some of the skilled workers coming from Ukraine. They will return back to Ukraine after the war is over, but in the meantime, they can be added value for Czech companies and after their return to Ukraine they can help to build the new economy.
Ukrcham consists of companies from both countries and from practically all segments of the economy. Our members share the experience and best practice among themselves. Next month we also prepare a special seminar on this topic with speakers having local knowledge or companies that provide services in recruitment of workers in both countries.
RM: Do you cooperate with similar Czech organisations and do you plan to have a representation in Ukraine?
Petr Krumphanzl: We cooperate with number of institutions that aim to help Ukraine both in the Czech Republic as well as in Ukraine. First of all they are the state institutions such as Ministry of Foreign Affairs or Ministry of Industry and Trade. We coordinate our activities with other Chambers of Commerce – their members often have questions related to business development in Ukraine or the expected impact of ongoing war on current and future economic situation. Last but not least we use the contacts of our members to find solutions or information needed in work with other companies, local governments or regulators.
We plan to set up a network of our representatives throughout Ukraine. The priorities are Lviv, Kyiv, Dnipro and Kharkiv.