The new facility will be able to manufacture 200 and overhaul 300 bogies once fully operational. Alstom bogies and a wider variety of bogies from other manufacturers will be maintained here to ensure Alstom's lifecycle services for the products needed and used by the railway industry.
The bogie centre can overhaul bogie subcomponents such as wheelsets and dampers and perform 3D measuring, non-destructive inspections, motors testing, and other related activities supported by the digital manufacturing process.
The centre fits the commitment of Alstom to provide maintenance services to rolling stock provided for this country. KTZ has ordered 95 KZ4AT four-axle locomotives for passengers and 200 KZ8A double four-axle locomotives for freight services from Alstom. The manufacturer has eleven sites in six Kazakh cities, including two production plants.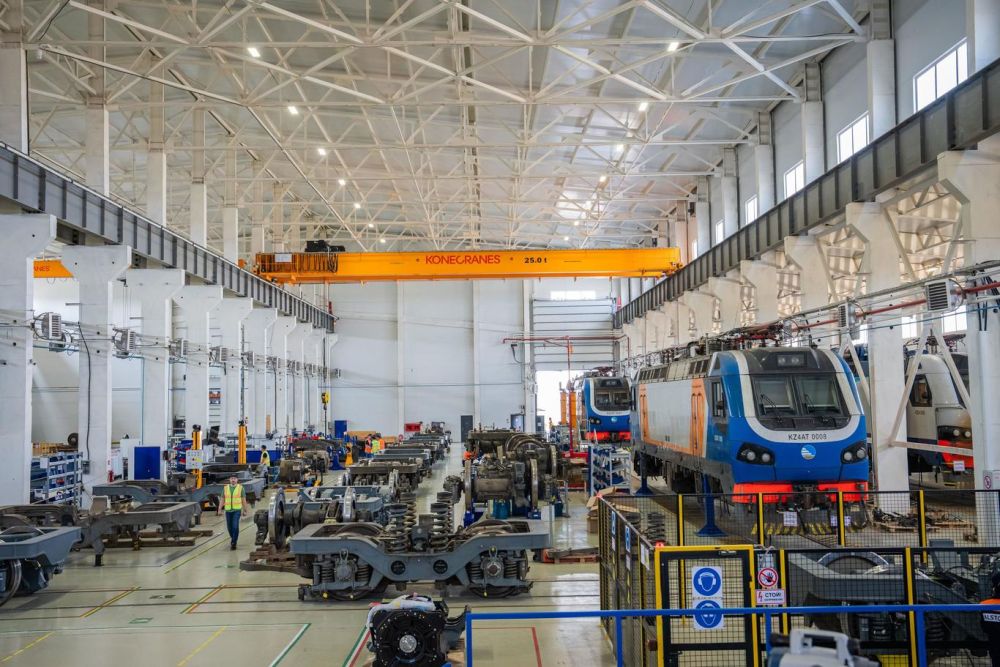 Facts about the Alstom bogie centre in Kazakhstan:
Investment of €15 million
Total area of more than 8,000m2
100 local jobs provided

500 new and overhauled bogies per year