The completely unique multimodal hub of nearly 30,000 m² will provide connections to the airport, motorway and train network. Thanks to its size, facilities and convenient location, the new facility will become a new logistics standard in the Czech Republic. Shipments will be sent to Mošnov mainly from Asia, from where they will be distributed by train or truck throughout Europe. The multimodal hub represents a real gamechanger in the logistics of Czech Post.
The complex in Mošnov is the largest investment in the modern history of Czech Post, amounting to hundreds of millions of crowns. With this move, the company wants, among other things, to resolve the unsatisfactory state of the logistics network in the region and to substantially increase the capacity of the parcel network and parcel processing. In Mošnov, a new parcel sorting machine with a higher hourly output and better technological parameters than the current machines in the region in Olomouc and Ostrava is planned. Thanks to this, it will be possible to machine-sort almost 95% of parcel shipments (currently this figure is 73% in the region).
"Technology is being modernised by leaps and bounds, there is no point in expensive repairs of outdated equipment. That is why the Mošnov hub will be equipped with a completely new machine, which is scheduled to be installed in the first half of 2023. Our strategy is to make maximum use of our transport backbone network. Thanks to the new centre, the logistics system will be even stronger and will be a crucial support for Czech Post. The unique logistics network is what we can and want to build our future on," says Roman Knap, CEO of Czech Post.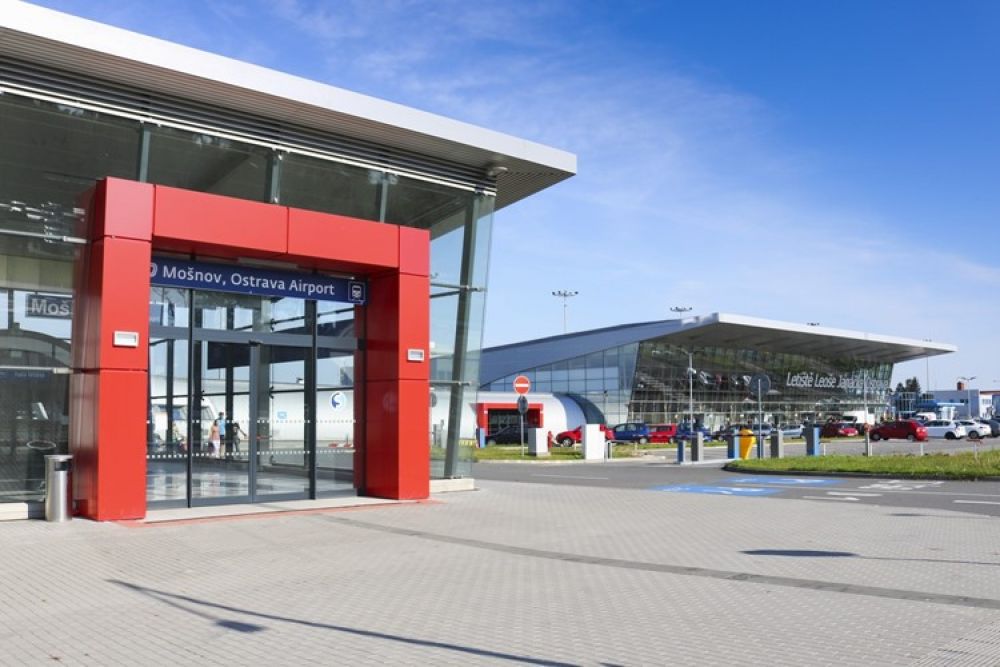 "Leoš Janáček International Airport is located nearby and connects to air transport, which will strengthen our international trade. Another advantage is the nearby D1 motorway as well as the railway line. We have an easily accessible rail track, which will help us to open a container terminal and serve container traffic for the first time in the history of Czech Post. This is one of our strategic activities in the medium term," comments Martin Kment, Director of the Logistics Division of Czech Post. The entire complex is designed to make the operation of employees on the area as efficient as possible. A total of 400 jobs are expected to be created in Mošnov, with the first 100 to start working in the hall already this year.
Existing sorting centres from Ostrava and Olomouc will move to the new facility. The cost of modernising these outdated transport hubs, increasing their capacities and upgrading their equipment would be uneconomic and, according to current trends, their collapse would be imminent within a few years. At current parcel volumes, they are already operating beyond their capacity.