Customers of the railway in Salzburg have an ecologically sustainable offer at their disposal. Salzburg's 249 km long rail network is fully electrified and is operated with 100% green traction.
ÖBB, together with the Federal Ministry for Climate Protection, the Environment, Energy, Mobility, Innovation, and Technology (BMK) and the Federal State of Salzburg, has now concluded two agreements to create the conditions for a greater proportion of Salzburg's traffic to be shifted to the rail in the future. The project partners have agreed on the financing of high-performance rail infrastructure as well as on measures to reduce noise on rail lines.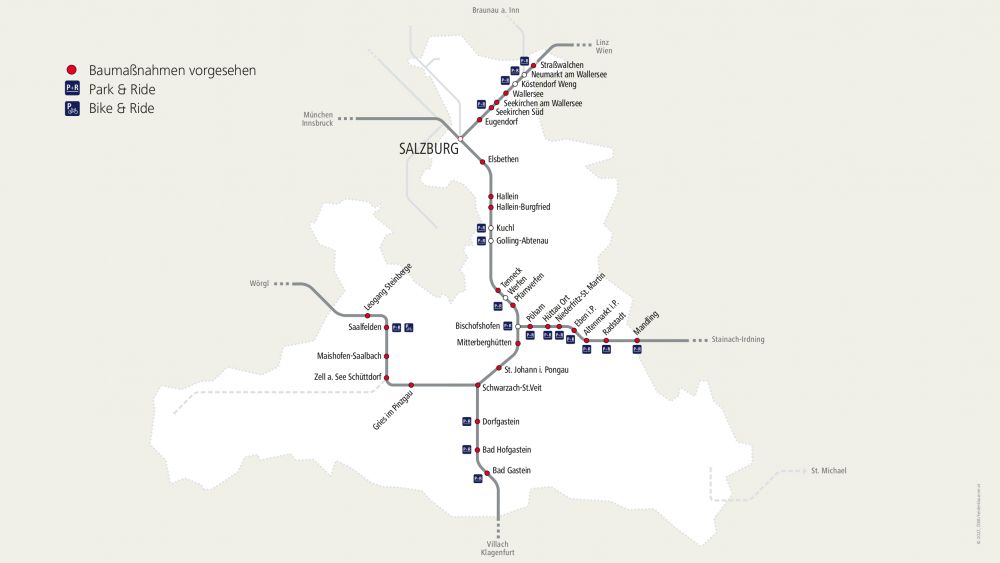 Climate Protection Minister Leonore Gewessler says: "ÖBB is the backbone of public transport in Austria and so also in the province of Salzburg. We want more connection possibilities with other climate-friendly means of transport and to expand the link with cycling and walking. The rail system should react to the needs of Salzburg's residents and the positive effect should also be an increase in employment.
In concrete terms, 34 regional stations will become much more attractive and customer-friendly by 2030. To this end, Park & Ride facilities will be newly built or expanded at about half of the stations. Stations should thus become multimodal mobility hubs linking other public transport systems, be barrier-free, equipped with digital passenger information systems, and protected against the weather. The project will be implemented in close coordination with the Province of Salzburg and local and neighboring municipalities. The total investment amount for the modernization of the railway stations is 200 million euros, of which the Land of Salzburg will provide a subsidy of approximately 50 million euros.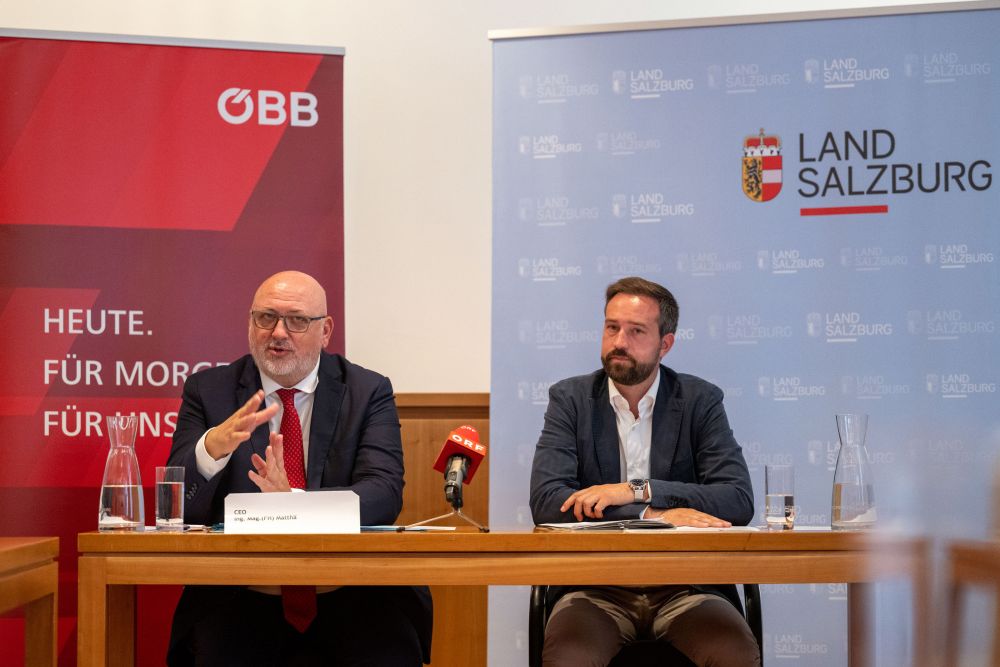 The second agreement concerns the restoration of noise barriers along the railway lines, which were built in the early 1990s and need to be renewed. Durable materials must be used in the construction process to ensure modernized noise protection and good quality of life for the population.