Railway market in Canada
Explore the railway industry, all companies and stakeholders in Canada on a largest database for rail business.
Explore railway companies in Canada by Category
Promoted railway companies in the Canada
Your company can be featured here
Make your company and your services be seen and found by professionals, worldwide.
Learn more
Railway companies in Canada
Canadian Pacific Railway Limited
Founded in 1881 to connect Canada, today we deliver transportation solutions that connect North America and the world.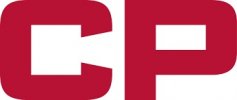 GIRO Inc.
GIRO is transforming the landscape of public transport and postal services around the world. Our HASTUS and GeoRoute software products optimize these services in more than 28 countries.

Progress Rail Services Corporation
We are one of the largest integrated diversified providers of rolling stock and infrastructure solutions and technologies for the global rail industry.

Not using RAILVIS Platform yet?
Rent a wagon, sell a locomotive, find a container, convert free capacity to profit. The RAILVIS Platform is the tool you need. It's faster, better organized, and more secure than email or phone calls.
Try RAILVIS Railway Marketplace
BNSF Railway
The BNSF Railway is the largest freight railroad network in North America. BNSF has 41,000 employees, 32,500 miles of track and mre than 8.000 locomotives.

XPO Logistics, Inc.
We're a leading supply chain partner to blue-chip companies across every major industry, with a sole focus on freight transportation.

CSX Transportation Inc.
The company's rail and intermodal businesses provide rail-based transportation services including traditional rail service and the transport of intermodal containers and trailers.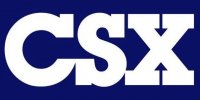 Norfolk Southern Railway
Norfolk Southern Corporation (NYSE: NSC) is one of the nation's premier transportation companies. Its Norfolk Southern Railway Company operates approximately 19,500 route miles in 22 states.

RailWorks Corporation
Founded in 1998, RailWorks Corporation is North America's leading provider of track, transit and rail system services.