Many European steel producers are currently undergoing a transformation - optimizing their existing structures and also rethinking logistics as part of the value chain to accelerate the decarbonization of steel production and contribute to climate neutrality. One of the key objectives is to shift transport from road to rail, which is more environmentally friendly.
The leading European steel and technology group Salzgitter AG aims to further increase the share of rail freight transport. In order to achieve these goals, Salzgitter AG has obtained the support of several strong partners, including DB Cargo, which will help ensure that steel is transported in a climate-friendly way.
"Rail's contribution to transport is around 80%, but we want to achieve even more. Our goal is to reduce the proportion of trucks in outbound logistics from around 20% today to less than 15%. Staging points that don't have their own railway siding are now typically disposed of by trucks - this is where a m² wagon with scrap containers can make a major contribution and support the efforts to green steel production," said Fabian Gerdes, Head of Customer Logistics at Salzgitter Flachstahl GmbH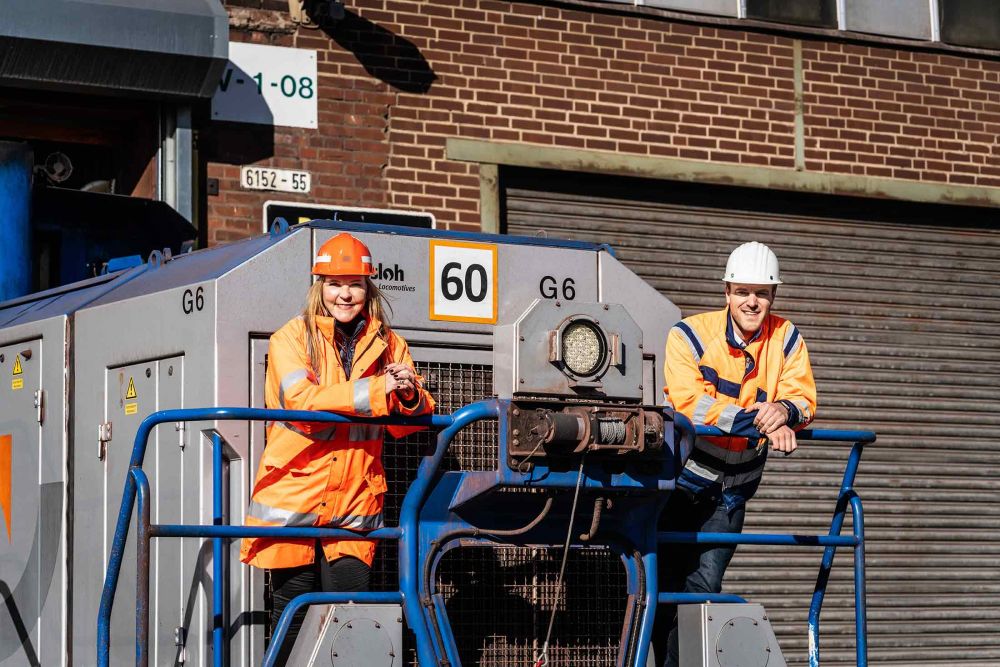 DB Cargo has an innovative modular and multifunctional m² wagon system. This concept for the design and use of wagons, which is approved as unique in Europe, offers the possibility to adapt the wagon to the needs of the customer and the specific sector thanks to its flexibility - precisely customized and with short delivery times.
"The m² system is like a Lego kit for freight wagons. In the m² modular system, the carrier wagon and the loading unit can be separated from each other. The m² wagon has a modular design and offers a flexible platform that can be customized in the basic characteristics of the wagon through various configuration options during its life cycle," explained Vice President of Product Management for Single Wagon and Multimodal Solutions at DB Cargo.
The m² intermodal coil and scrap transportation system supports the circular economy in the steel industry and is a tool for rail-based circular concepts. The advantages are also evident in the logistics performance. For example, loading a coil onto a wagon requires considerably less work than loading it onto a truck. Another important aspect of the m² wagon is the standardization of components, which brings huge advantages in the procurement of components and spare parts, as well as in the maintenance and further development of components.
The m² freight wagon system is currently being launched in pilot series. It was presented to the general public for the first time at the international transport technology fair InnoTrans 2022 in Berlin. Deliveries will start in Q4 2022 so that the m² systems ordered can be put into service from Q2 2023.