The line is designed to speed 120 km/h and forms a 2,712-km-long loop line circling the Taklimakan. It has 22 stations, half of which provide passenger service. The journey from Hotan to Ruoqiang will take about 11-and-a-half hours.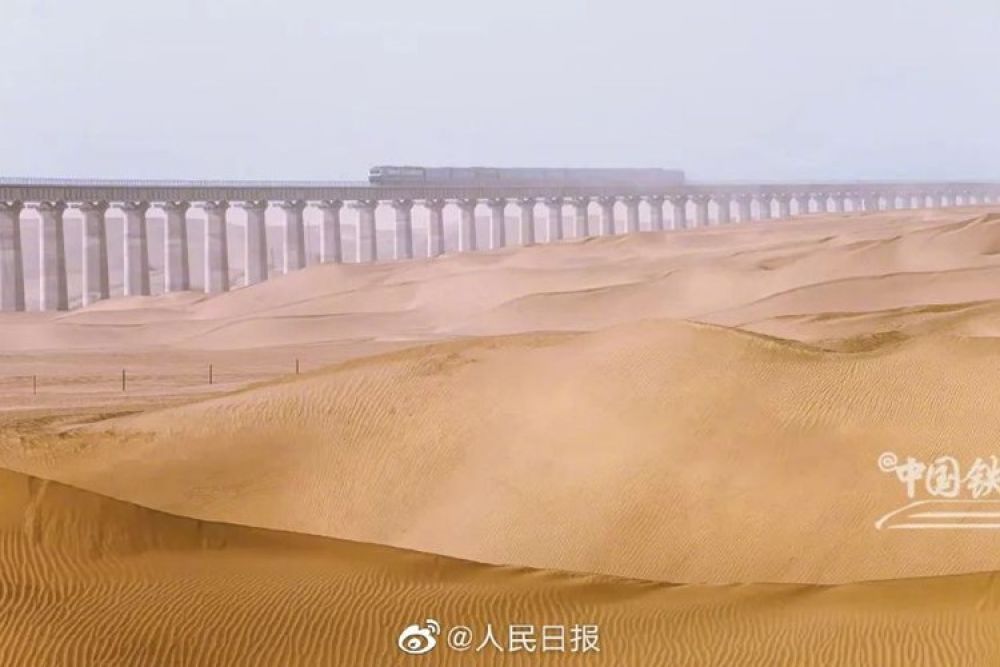 About 65 percent of the new line-534 km is in the sand and storm zone, which made construction tremendously difficult. Construction, which began in 2018, used a method of prefabricating 434 bridge piers and then assembling them on site.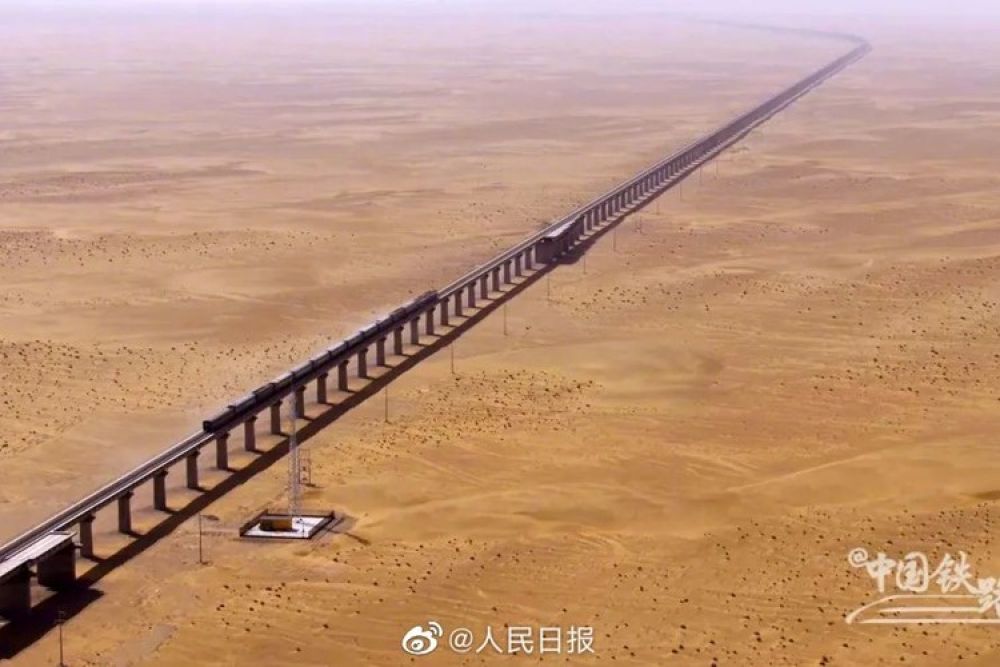 In some sections with strong wind and shifting dunes, designers built bridges to allow the sand and wind to pass beneath them, reducing any harm to the line. Grass, trees, and shrubbery are also planted along the rail line as a barricade against the sand. Sand control comes before railway construction," said Wang Jinzhong, an engineer on the railway. Workers created straw grids to cover nearly 50 square km near the railway line and planted nearly 13 million shrubs and trees, Wang said.
"Tall trees have been planted along the outer areas to reduce wind speeds, while shrubs have been planted along the inner areas of the railway to fix the sand problem," Wang said, adding that smartphones are used to control an automatic irrigation system.
Two passenger trains are scheduled each day, as well as eight freight trains that will transport cotton, walnuts, dates, and other commodities to the rest of China.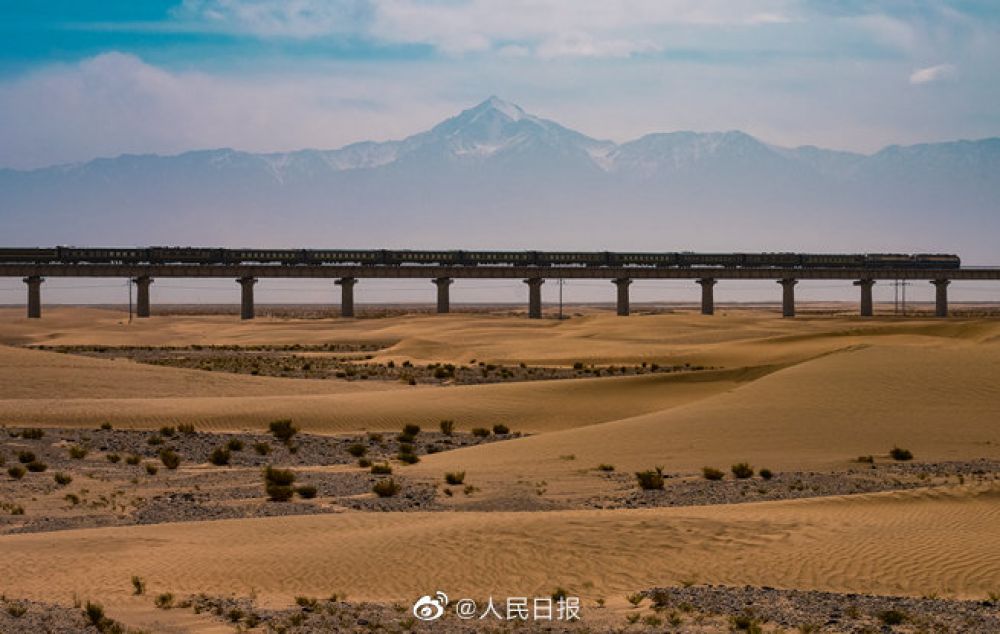 Beginning on June 20, bullet trains will be operated at the increased maximum speed of 350 km/h along the high-speed rail line linking Beijing and Wuhan, Hubei province, which is part of the line connecting Beijing and Guangzhou, Guangdong province. That will cut the travel time between Beijing and Wuhan to 3 hours, 48 minutes-a half-hour faster than now. The Beijing-Guangzhou line is one of China's major north-south corridors for high-speed trains.