China has played a significant role in the development of African railways over the past decade. Through its Belt and Road Initiative, China has invested heavily in infrastructure development across the African continent, including railway systems. This investment has resulted in the construction of new railway lines, the modernization of existing lines, and the provision of locomotives and rolling stock.
China has also supplied locomotives and rolling stock to many African countries, including South Africa, Tanzania, Kenya, and Nigeria. These countries have faced challenges in maintaining their aging railway systems, and Chinese investment has helped to modernize their rail networks. However, Chinese investment in African railways has not been without controversy. Critics have raised concerns about the terms of Chinese loans and the impact of Chinese projects on local economies and communities. There have also been concerns about the quality of some Chinese-built rail projects in Africa.
These issues are currently being addressed by South Africa. South African Minister of Public Enterprises Pravin Gordhan will lead a delegation to China next month to meet with government officials and resolve a dispute between state-owned transport company Transnet and Chinese company CRRC e-Loco Supply. The dispute centers on the supply of locomotives and spare parts, which has had a significant impact on Transnet Freight Rail's performance on three key rail corridors that account for about 50% of the company's revenue and support three segments of the mining sector.
For CRRC to continue doing business in South Africa, it will need to normalize its relationship with the South African Reserve Bank and the South African Revenue Service, something the Chinese OEM has so far refused to do. Nevertheless, Minister Gordhan remains optimistic that the talks will yield positive results for both companies and improve relations between South Africa and China.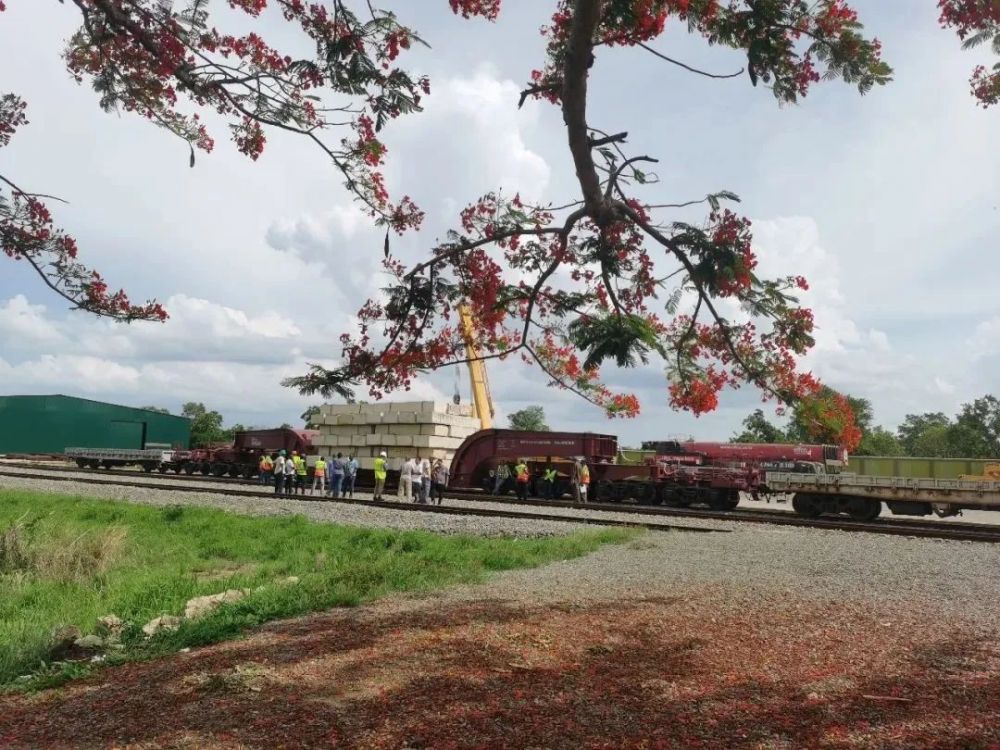 Meanwhile, CRRC has successfully delivered a 200-ton depressed center flat car to Tanzania, according to a recent report. The vehicle itself weighs 115 tons, with a multi-layer structure of a large underframe, a medium underframe, a small underframe, and a bogie, adopting split sea transportation. The vehicle, which is tailor-made for the railway transportation of large electrical and metallurgical equipment and heavy machinery, is the depressed center flat car with the largest load capacity exported by China.