Explore railway companies in South Africa by Category
Promoted railway companies in the South Africa
Your company can be featured here
Make your company and your services be seen and found by professionals, worldwide.
Learn more
Railway companies in South Africa
Penbro Kelnick (Pty) Ltd.
Penbro Kelnick is a leading and established South African supplier of specialised electrical products to the Railway, Telecommunications, Utilities, Mining and Industrial sectors.

African Rail Industry Association
The African Rail Industry Association is the pre-eminent body in South Africa representing the players in the railway industry. We believe that a stronger and united railways industry has the potential to grow the sector and propel railways to play their rightful role as a mode of choice.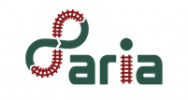 Naledi Ringrollers (Pty) Ltd
Naledi Ringrollers, is internationally renowned as a global leader in the manufacture of seamless forged and rolled products for the Rail, Petrochemical, Civil Engineering and Power generation.

Not using RAILVIS Platform yet?
Rent a wagon, sell a locomotive, find a container, convert free capacity to profit. The RAILVIS Platform is the tool you need. It's faster, better organized, and more secure than email or phone calls.
Try RAILVIS Railway Marketplace
KfW IPEX-Bank GmbH
A leading provider of transport finance solutions.