Railway market in South Africa
Explore the railway industry, all companies and stakeholders in South Africa on a largest database for rail business.
Explore railway companies in South Africa by Category
Promoted railway companies in the South Africa
Your company can be featured here
Make your company and your services be seen and found by professionals, worldwide.
Learn more
Railway companies in South Africa
African Rail Industry Association
The African Rail Industry Association is the pre-eminent body in South Africa representing the players in the railway industry. We believe that a stronger and united railways industry has the potential to grow the sector and propel railways to play their rightful role as a mode of choice.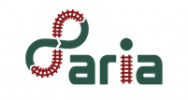 KfW IPEX-Bank GmbH
A leading provider of transport finance solutions.