This plan, operational from mid-November through March 1, aims to mitigate the impact of harsh winter weather on railway operations, ensuring the smooth transit of passengers and goods in the second most mountainous country in Europe.
The plan involves coordination with 16 companies that operate across the railway network's different gauges, including metric, Iberian, and standard, covering services like Cercanías (commuter trains), medium and long-distance, and high-speed trains. Among these companies, Renfe, Ouigo, and Iryo are responsible for passenger transport, while others focus on freight.
In collaboration with the State Meteorological Agency (AEMET), Adif receives regular updates every six hours on potential weather risks like rain, wind, and snow. These updates, specific to five-kilometre sections of the network, enable timely activation of preventive measures across conventional, metric, and high-speed lines.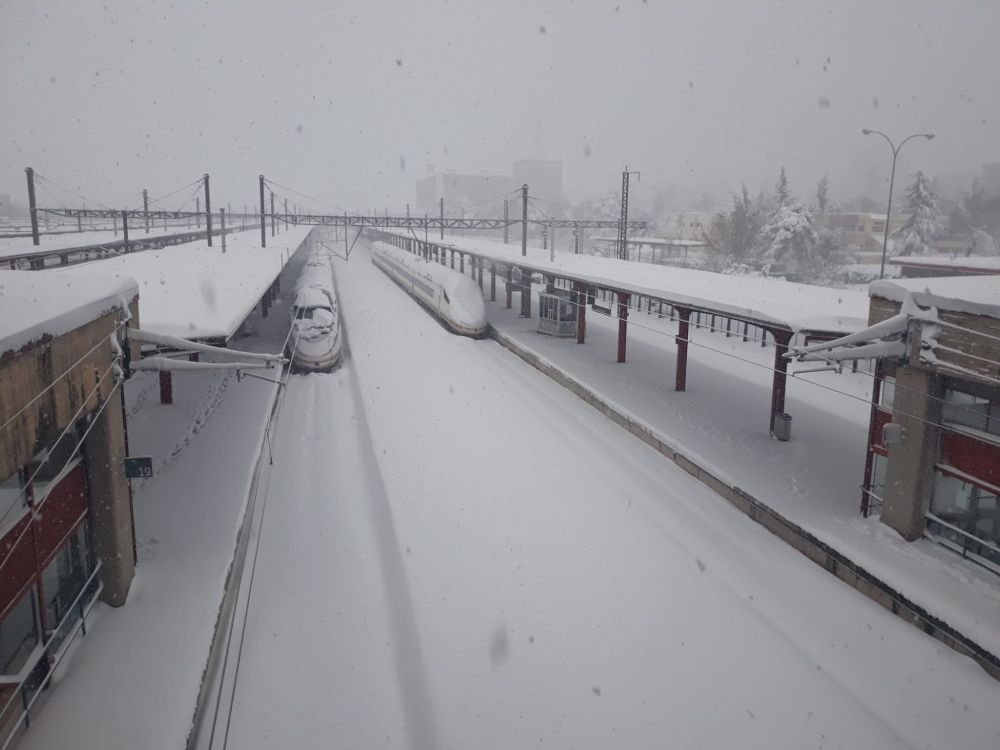 Critical components of Adif's comprehensive Contingency Plan include:
Stationing 18 locomotives equipped with snow ploughs at strategic locations for rapid response, distributed across the standard, metric, and conventional gauge networks.
Prioritising snow clearance at 302 passenger stations, based on their strategic importance, to ensure quick restoration of service in severe weather conditions. This includes stations of different gauges, focusing on significant junctions and access points.

Regularly inspect infrastructure elements vulnerable to low temperatures, such as the 20 network gauge changers crucial for train transitions between conventional and standard gauge networks.

Implementing heating systems on the high-speed network's main tracks to prevent turning-out freezing, along with assigning dedicated personnel for maintenance during the winter months.

Focusing on 37 freight terminals managed by Adif, prioritising those of significant strategic value to maintain the supply chain.

Ensuring the availability of 22 fixed fuel supply points across the network, facilitating train circulation under conditions where electric traction is not feasible.

This comprehensive approach by Adif aims to minimise disruptions and maintain efficient rail service throughout the winter months in Spain.