The Salaspils Intermodal Logistics Center (SILC) has received all necessary construction permits and approval of its minimum design composition from the State Railway Technical Inspection. This is an important development for the Rail Baltica project. The design process is being carried out by a consortium of Latvian and Italian companies, SIA BRD projekts, and Italian engineering company Sintagma Srl, on behalf of Eiropas Dzelzceļa līnijas.
Rail Baltica, which aims to meet the functional requirements of the core TEN-T network, plans to build a state-of-the-art freight transport infrastructure to complement international and regional passenger services. The aim is to facilitate seamless transshipment of freight between different modes of transport. SILC is envisaged as a central freight hub, serving both rail and road transport needs. Located near Salaspils, it will function as the primary European standard gauge rail freight handling centre in Latvia.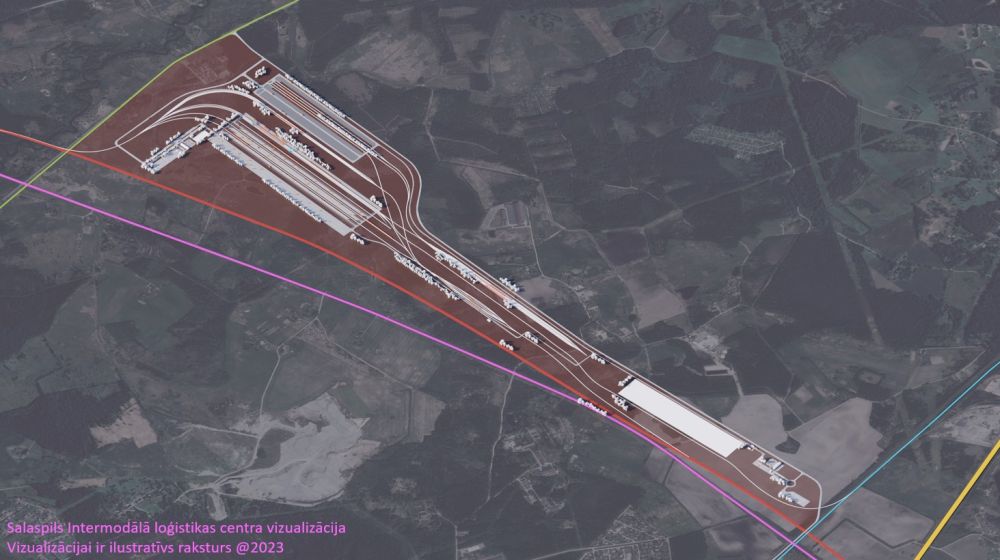 SILC is strategically located with convenient connections to the existing 1520mm and the new 1435mm standard gauge rail systems and enjoys proximity to Šķirotava railway station, a leading existing rail freight handling centre in Latvia, and Riga Freeport, the largest container port in the Baltic States. Additionally, SILC benefits from nearby infrastructure such as the railway stop "Saulkalne," industrial and logistics center developments, power transmission lines, gas infrastructure, and available territory for further expansion in Salaspils and Ogre municipalities.
According to the current plan, the SILC area within the Rail Baltica mainline will be approximately 7 kilometers long and cover an area of approximately 200 hectares. Optimization and detailed design work is ongoing, with a target completion date of the end of 2024. The demarcation of the external boundaries will soon be completed, paving the way for the valuation of the land, the determination of the market value, and the assessment of compensable losses related to the construction of the freight terminal.