Alstom has demonstrated the highest possible degree of automation on a shunting locomotive near Breda, the Netherlands. This demonstration concluded a series of tests that are part of an ongoing partnership between Alstom, the Dutch infrastructure operator ProRail and the Belgian freight rail operator Lineas.
The aim of the project was to demonstrate how an intelligent obstacle detection and recognition system (ODS) can coordinate with Alstom's Automatic Train Operation (ATO) system to allow the train to react autonomously to various obstacles. The level of automation, known as GoA4, enables automated starting, driving, stopping, and handling of unforeseen obstacles or events without the direct involvement of any train staff during shunting. Autonomous driving in shunting operations could be more widely used in the near future and contribute to increasing freight transport capacity and efficiency. It is a way for operators to maximize the productivity of their networks without making expensive changes to the infrastructure.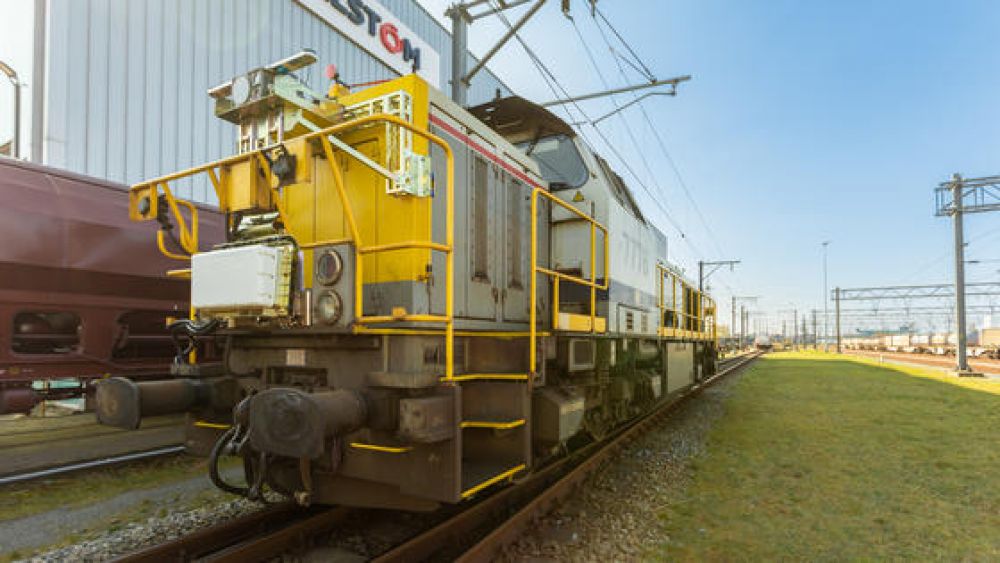 "By integrating advanced obstacle detection into our autonomous driving systems, we have shown that it possible to make trains "see" ahead and cope safely with the unexpected. The positive results prove that Alstom possesses the technology required to support operators with autonomous driving technologies that will ultimately improve the operational performance on freight lines. Through digitalization, we will accelerate the transition towards more efficient, seamless, and sustainable transport systems," said Stéphane Féray-Beaumont, Vice-President of Innovation & Smart Mobility at Alstom.
For the demonstration was used a diesel-hydraulic shunting locomotive owned by Lineas and equipped with Alstom ATO technology interfacing with an intelligent obstacle detection and recognition system. During the testing, the locomotive had to react to various obstacles - a person, a car, a rail wagon, or an incorrectly-positioned switch. The train reacted to the obstacles completely autonomously and without the intervention of active personnel on board. The ODS system was effective up to 500 meters from obstacles in real-world conditions.