Shippers and manufacturers in France are increasingly looking for solutions that make it easier to transport their goods while reducing their carbon footprint. Last week, seven French road haulage and/or logistics companies officially joined forces with Fret SNCF to form the first national network to promote the massification of rail transport to encourage a modal shift: Rail Route Connect (2RC).
The main objective of this initiative is to promote the complementarity of road and rail transport and to contribute to the modal shift to other long-distance transport modes and the organization of new flows by pooling productive resources in the territory.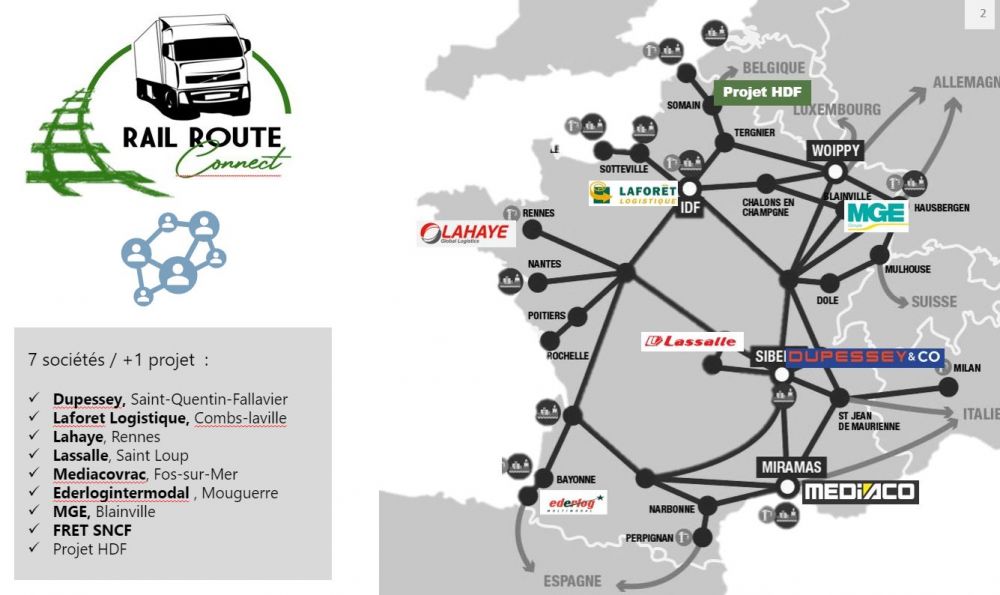 From April this year, 7 carriers and/or logistics service providers with logistics warehouses connected to the rail network will start to offer an end-to-end carbon-free service nationwide within the 2RC network.
In practice, each carrier and/or logistics provider will use its resources to provide pre- and post-transport services. Fret SNCF will provide the long-distance part through its production process (capacity management). A dedicated fleet will be allocated to this network to guarantee transport and availability. The network will then continue to grow, both in terms of the number of participants and in terms of transport capacity. In addition to sharing and complementing each other's production resources, the parties' mutual experience will be important for the further growth of the network.