While the Swiss railway strategy has so far focused mainly on removing bottlenecks and increasing frequency, the rail offer is now to be extended to short and medium distances. This will enable further improvements in passenger and freight services. To this end, for example, S-Bahn services will be extended and suburban stations will be modernized.
The Federal Council is thus taking account of the fact that the greatest potential for a modal shift to rail transport is to be found in conurbations and on links between regional centers and agglomerations. Long-distance transport should be expanded, particularly where rail is not competitive with the road in terms of journey times. The aim here is to reduce journey times in certain areas. In freight transport, rail access will be improved through new intermodal transshipment points and urban logistics facilities. In this way, it aims to contribute as much as possible to achieve the climate targets.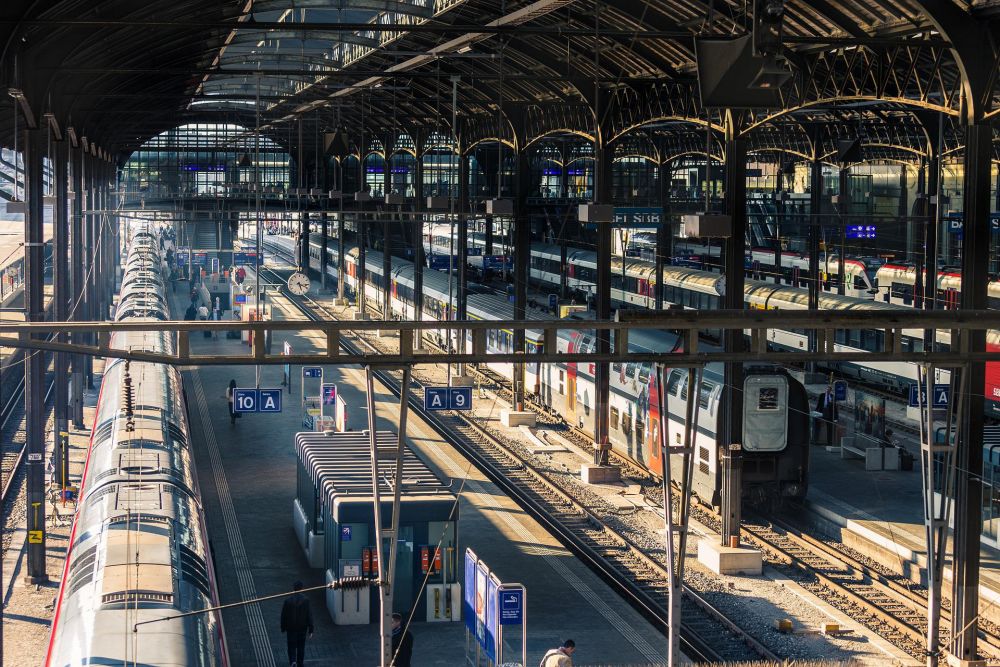 In addition to the long-term perspective, the Federal Council is also planning adjustments and innovations. For example, it plans to extend the Lötschberg base tunnel to two lanes. A further CHF 720 million will be available for the full extension of the Lötschberg base tunnel and the additional costs of other projects such as the Brüttener tunnel, the Zimmerberg base tunnel, and the Stadelhofen railway station, and the Geneva interchange.
The Federal Council's proposals will now be submitted for consultation by 14 October. A request for the next stage of the railway extension is planned to be sent to parliament in 2026. A decision on the penultimate, larger expansion stage is planned for 2030.