"The Russia-Ukraine situation continues to create uncertainty for the global economy as the conflict enters its fourth month. Concerns over food and energy supplies, combined with rising prices are weighing on European sentiment. Many other global markets continue to show robust demand levels at this time," is written in an analysis of Maersk, container logistic provider.
The company further points out that ocean networks are under severe pressure due to disrupted operations in European ports: "Our vessels are incurring delays in North Europe, which affect the schedule back to the Asia Pacific. In case of missing sailings, we do our best to accommodate cargo on other strings in our network and deploy additional vessels when necessary."
Responding to these supply chain challenges Maersk has launched a new rail-sea service between Asia and Europe through Central Asia. Departing from various locations in China, the service connects Europe via Kazakhstan, Azerbaijan, Georgia, and Romania in about 40 days. In China, the logistics situation is showing signs of improvement even as would major commercial centers such as Shanghai continue to fight to contain COVID-19 outbreaks.
"We are proud to be the first foreign company that successfully implements international cargo relay in China. Transshipment in Shanghai allows us to improve services through optimized networks and could also address some of the factors behind the bottlenecks in Chinese supply chains, shortening transit times, reducing emissions, and freeing up additional capacity for our customers. We appreciate this initiative by the Chinese authorities. It is an important step towards optimizing relay regulations, and we hope it will serve as an inspiration in other geographies where restrictions on international relay still exist," Soren Skou, CEO of A.P. Moller - Maersk said.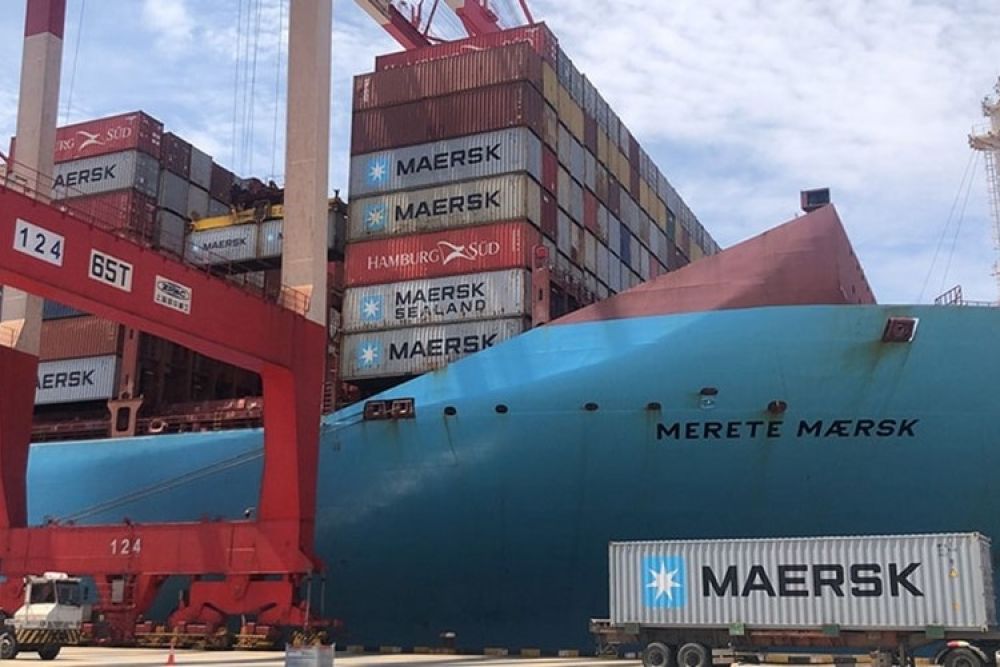 While the shortage of trucking capacity means customers are facing delays in cargo shipments, the pick-up of import cargoes has recovered to around 75% of pre-lockdown levels. Vessel waiting times are minimal, typically less than 1-2 days. As lockdown restrictions are lifted, we could see a major volume rebound, evaluating the market situation Maersk.