Rail Carriers in Bosnia and Herzegovina
ŽRS Republika Srpska Railways, A.D. Doboj
Sector for railway-commercial affairs ŽRS ad Doboj deals with the sale of services, transport of goods. Sale of services is performed by transport of goods with users of transport in domestic traffic.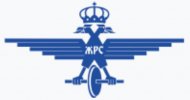 ŽFBH (Railways Federation of Bosnia and Herzegovina) d.o.o.
Public transport of cargo via domestic and international rail transport and combined transport; maintenance, reconstruction, modernization, construction of wagon stock and other equipment.

WRS Deutschland GmbH
We get your goods moving - flexible and tailored to your needs, we transport your material from A to B. Our trained train drivers, shunters and inspectors ensure that your goods reach the destination.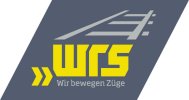 Not using RAILVIS Platform yet?
Rent a wagon, sell a locomotive, find a container, convert free capacity to profit. The RAILVIS Platform is the tool you need. It's faster, better organized, and more secure than email or phone calls.
Try RAILVIS Railway Marketplace
Rail Cargo Group
With 5,755 employees, subsidiaries throughout Europe and an annual turnover of 1.9 billion euros, the Rail Cargo Group ranks among Europe's leading rail logistics companies.

PKP CARGO Connect Sp. z o.o.
International logistics operator rendering a range of transportation, transshipment, storage and customs services. We offer intermodal transports, forwarding/spedition services, rail service in Poland