Explore railway companies in Korea, South by Category
Promoted railway companies in the Korea, South
Your company can be featured here
Make your company and your services be seen and found by professionals, worldwide.
Learn more
Railway companies in Korea, South
Dawin Friction Corporation
Dawin is a diversified manufacturer of sintered brake discs, pads and brake systems for various fixed and rotary wings; providing efficient solutions that help our customers effectively and providing precision-engineered solutions for a wide variety of mobile, industrial and aerospace markets.

ENTEC ELECTRIC & ELECTRONIC Co., Ltd.
ENTEC is the first manufacturer of high-speed DC circuit breaker, according to IEC international standard.

Hyundai Rotem Company
Hyundai Rotem Company, in addition to supplying a range of railway vehicles, including EMUs and high-speed trains, has expanded the scope of its railway business to Operation, Maintenance and railway systems.

Not using RAILVIS Platform yet?
Rent a wagon, sell a locomotive, find a container, convert free capacity to profit. The RAILVIS Platform is the tool you need. It's faster, better organized, and more secure than email or phone calls.
Try RAILVIS Railway Marketplace
KATEM Co., Ltd.
KATEM is company estabilished 2014 which is the best in field of automobile parts specialized in railway components.

Hwasung System Co. Ltd
HWASUNG SYSTEM's Thermal Printing Solution can be applicable in various industries including Restaurant, Retail, Transportation, Logistics, and etc.

Korea Railway Research Institute
KRRI has been established in order to contribute to the development of state and business industries through continuous R&D in the fields of railroad, public transportation, logistics, and the spreading of its work.

Korea Rolling Stock Ind. Association
The Korea Rolling Stock lndustries Association is only one association of rolling stock industry which is under the authority of Ministry of Commerce, Industry & Energy of Republic of Korea.

SCI Verkehr GmbH
SCI Verkehr is as a strategic consultancy company focused on the international railway and logistics industry. We support our business partners in optimising their processes.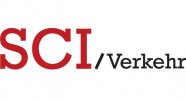 Menlo79 GmbH
With "WILSON." Menlo79 offers a modern and intelligent way for dispatching drivers and other operational staff by using AI algorithms and easy communication between office and operational staff.