Explore railway companies in Japan by Category
Promoted railway companies in the Japan
Your company can be featured here
Make your company and your services be seen and found by professionals, worldwide.
Learn more
Railway companies in Japan
Nishiyama Corporation
Nishiyama Corporation is a wholesaler and distributor of industrial rubber products.

NKK SWITCHES CO., LTD.
Our company was established as a specialist company for the manufacture and sale of switches and peripheral equipment.

Nippon Signal Co., Ltd.
Nippon Signal was founded in 1928 to develop domestic technologies for railway signal systems.

Not using RAILVIS Platform yet?
Rent a wagon, sell a locomotive, find a container, convert free capacity to profit. The RAILVIS Platform is the tool you need. It's faster, better organized, and more secure than email or phone calls.
Try RAILVIS Railway Marketplace
Hitachi Metals, Ltd.
Hitachi Metals Ltd. manufactures a wide range of specialty steel and metal products, including industrial machinery, magnetic and electronic materials and parts, and aluminium castings and wheels.

PJSC TransContainer
PJSC TransContainer is a leading Russian intermodal container operator, owned by Delo Group. The company carries out high-speed block trains on the route China - Europe.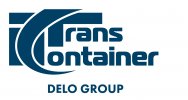 Menlo79 GmbH
With "WILSON." Menlo79 offers a modern and intelligent way for dispatching drivers and other operational staff by using AI algorithms and easy communication between office and operational staff.