The 3-section fully air-conditioned single-unit vehicles are around 32 meters long and 2.65 meters wide. They offer space for 221 passengers, 75 of them on seats. The fully step-free accessible barrier-free vehicles have a spacious interior. Four spacious multi-purpose areas make it possible to comfortably carry prams or bicycles.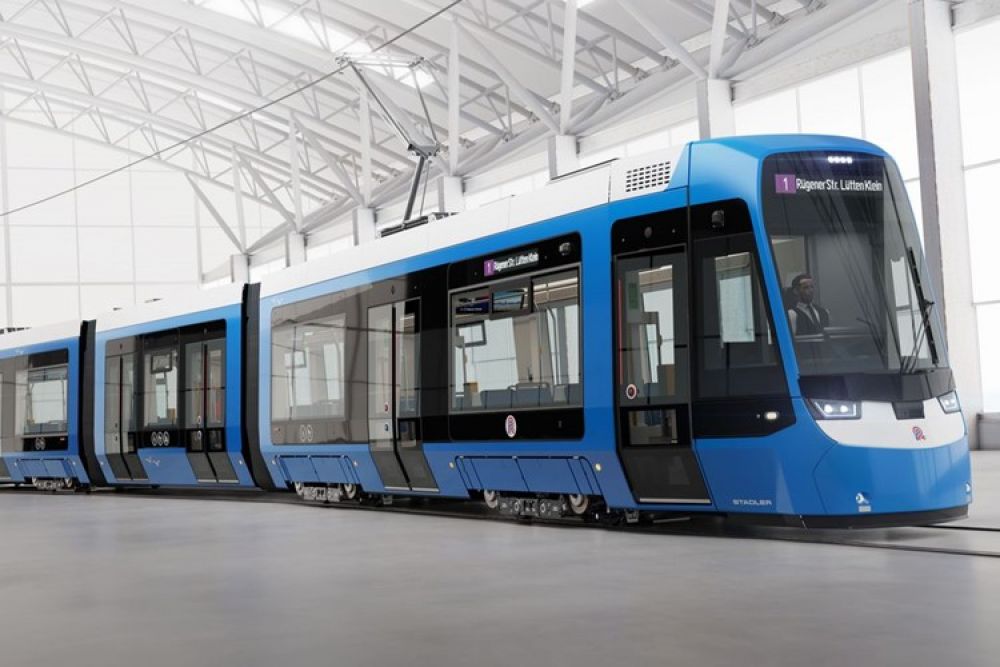 "The contract represents a strong signal for climate-friendly mobility in Rostock and investment in the future. With this expansion, RSAG and ourselves can once again show the people of Rostock what modern, environmentally friendly public transport services can offer to our Hanseatic and university city," said Rostock's Lord Mayor Claus Ruhe Madsen.
Maximum headroom and panoramic windows ensure an open feeling of space and an unobstructed view. Passengers can use the USB charging ports to charge their mobile devices during the journey. Modern double TFT monitors provide easy-to-read passenger information. To offer passengers internet access, the vehicles are equipped with a passenger WLAN system.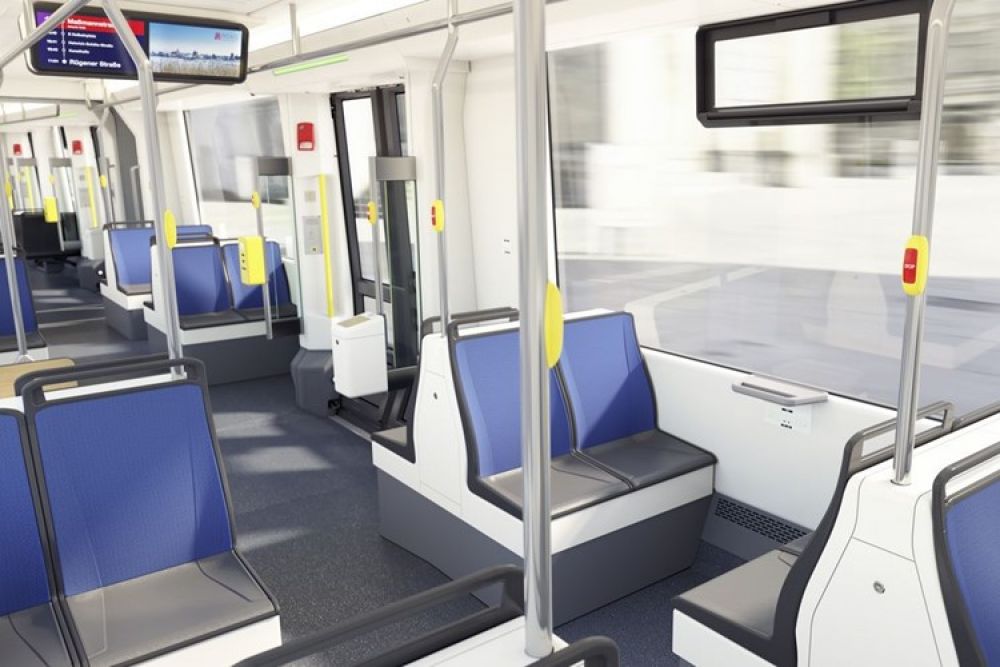 "We are proud of Rostocker Straßenbahn AG's order and delighted to be providing these passenger-friendly TINA trams for the third time since the product first went to market, not long ago. We are pleased that after the TINA TRAMLINK, the TRAMLINK will enter passenger service in Rostock", says Jure Mikolčić, CEO of Stadler Germany. "The new trams will be tailored to the needs of Rostock´s passengers as well as to the requirements of the network and timetable"
The new vehicles are gradually replacing some of the 6N1 trams, which date back to 1994-1996 and are being phased out after around 30 years of continuous service. In advance, the award was prepared as part of a Europe-wide tender and concluded by the legal regulations.
By the contract, the first trams will be delivered at the end of 2024. In 2025, the first trams within the new series will start operation in Rostock. The number of trams made by Stadler in RSAG`s fleet will increase to a total of 41 vehicles and operate throughout RSAG´s network.
RSAG will operate the new trams on all of its six tram lines in the Hanseatic and university city of Rostock. The RSAG trams cover around 3.2 million kilometers every year.