New trains and services with winter timetable change in Austria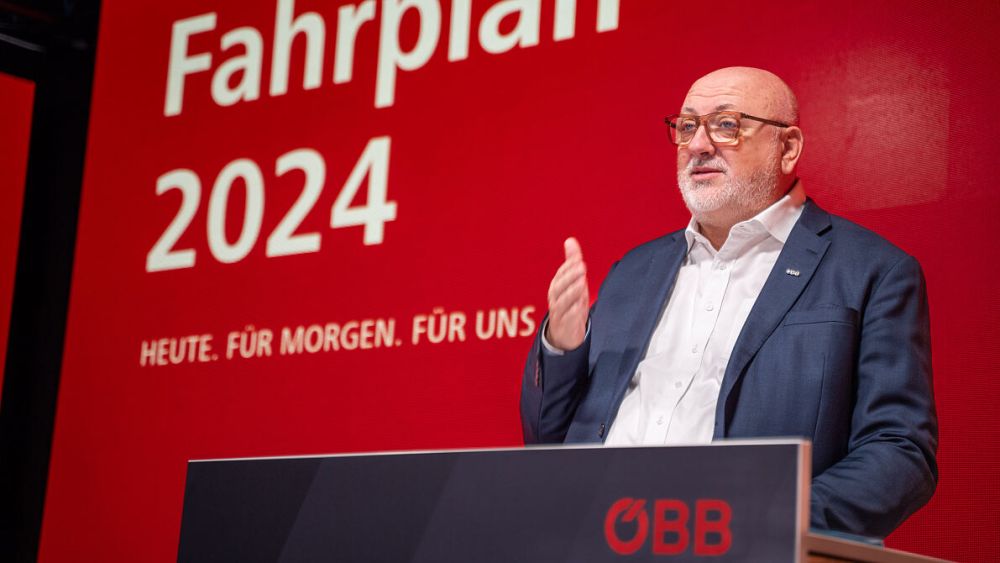 ÖBB has recently made orders, which will mean that 330 new trains will roll on rails in the near future. The operator promises new generation Nightjets on the Vienna – Innsbruck – Hamburg route, while new generation Railjets will enter Munich – Innsbruck – Bolzano – Verona route in spring 2024. ÖBB has also increased the number of new Cityjet double-deck trains from Stadler, which will reach a total number of 109 units. This is in addition to 14 Railjet KISS units on order and 16 FLIRT Akku units for regional traffic. ÖBB will also modernise 60 existing Railjet trainsets. A significant boost in day and night operations across Europe is planned, with many new connections in the pipeline.
Faster connection to Asturia in Spain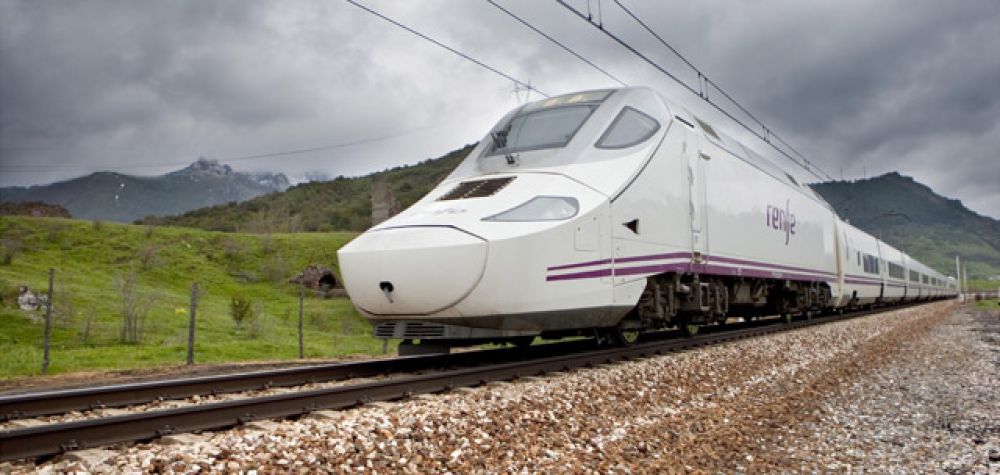 Spanish Ministry of Transportation announced that the Pajares tunnel will be finally inaugurated on 29 November 2023. The Pajares Base Tunnel, almost 25 km long, will significantly cut travel times across the Cantabrian mountains and is a part of longer, 49km Pajares Bypass. With the start of operation at the end of November, Renfe started selling tickets for trains that will become at least one hour faster between Madrid and Asturia region. Once Talgo starts delivering new S106 units, these will be deployed on the new routing via the tunnel.
Battery makeover for French regional trains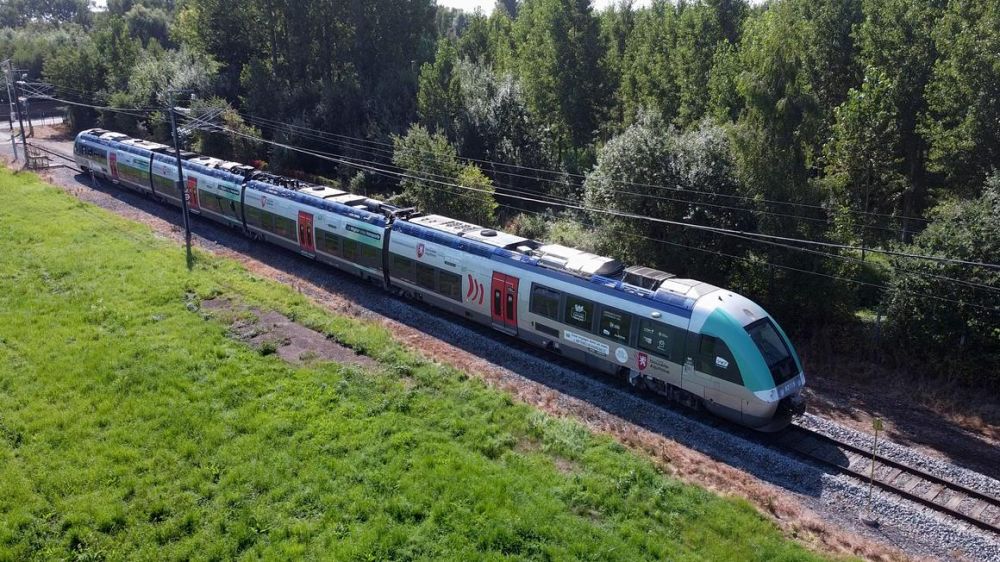 Alstom is modifying diesel and electric multiple units into battery and electric trains for several French regions. The first AGC battery-converted unit for Nouvelle-Aquitaine Region has left the Alstom factory for a test circuit and it shall be deployed in operation in early 2024. Four more units should follow, with Région Sud, Hauts-de-France, Occitanie and Auvergne-Rhône-Alpes regions each getting one new battery and electric AGC unit by early 2025. More robust deployment depends on the results of test but SNCF Voyageurs TER is exploring several alternatives to achieve its goal to become carbon neutral by 2035.
First hydrogen-powered train demo in the Middle East and Africa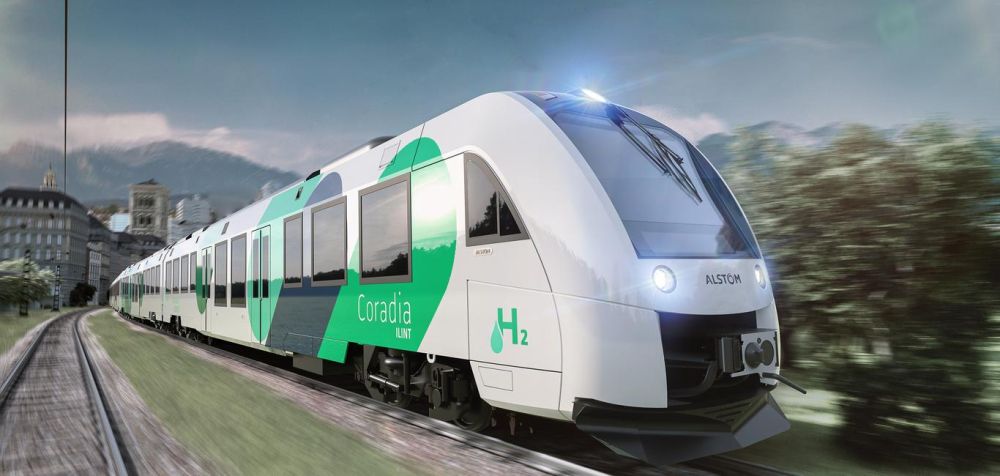 After Europe and Northern America, Alstom is taking its hydrogen iLint unit for presentation to the Middle East. In October, presentation rides cooperating with SAR were underway in Saudi Arabia, near Riyadh. These were the first hydrogen train presentations in the region and Africa.
The new semi-high speed train in India is set to reduce travel time by 50%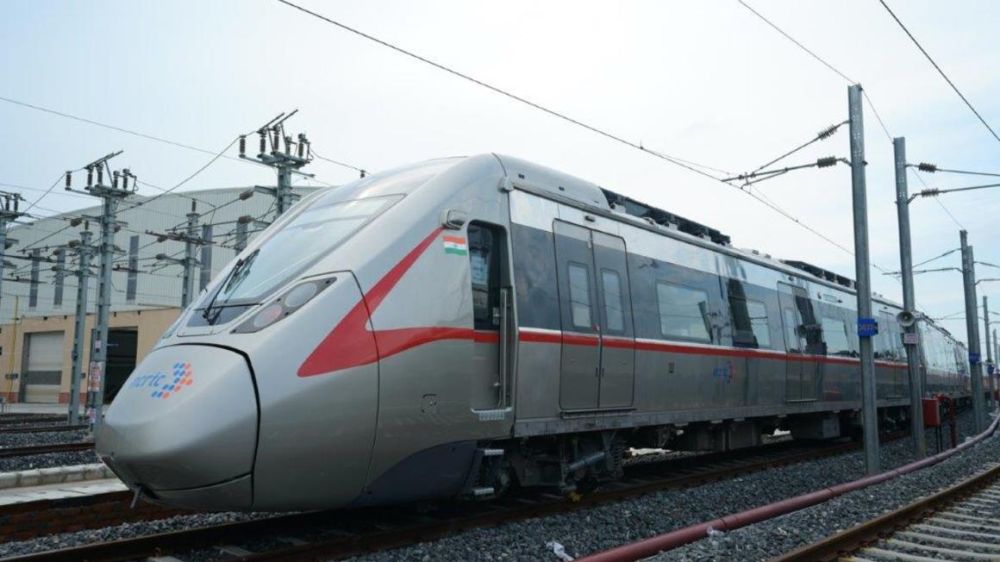 From 21 October, the first 17 km section of the Delhi-Meerut corridor in India was introduced into operation, with NaMo Bharat Alstom units made in India making their debut. These 160 km/h units operate under Level 3 ETCS with Automated Train Operation (ATO) planned for the future. This is a part of the Regional Rapid Transit System (RRTS) that aims to relieve the traffic congestion in Delhi and to de-urbanise the city by allowing faster commute between nearby satellite towns. By using the new semi-high speed service, commuter travel time is reduced by half.