Engineers working for HS2 used an enormous 600-tonne crane to lift the new bridge into position north of Aylesbury, Buckinghamshire.
The bridge deck - which weighs the same as 25 double-decker buses - will carry East West Rail services linking Oxford, Bicester, Bedford and Cambridge, largely along a route that was closed in the 1960s.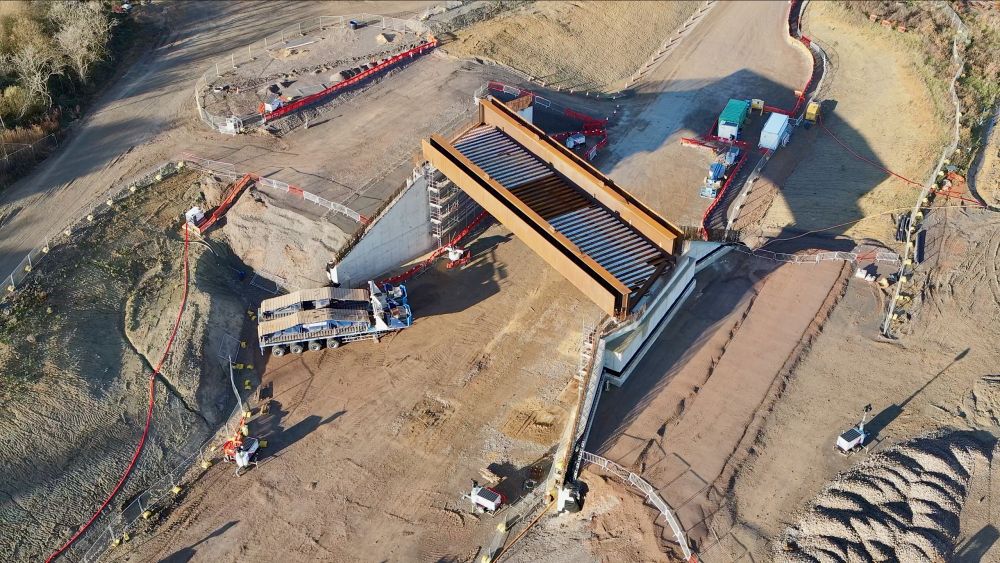 HS2 Ltd's Senior Project Manager Paul Marshall said: "HS2 will transform journeys between London, Birmingham and the major cities of the north but it's vital that we also maintain and enable links for communities on either side of the line."
Made of weathering steel, the 35m long bridge is designed to naturally age over time to a dark brown colour to help match the tone of the surrounding countryside. It was assembled on-site and lifted into position over two hours with a 600-tonne crawler crane.