GB Railfreight has officially opened its Peterborough Maintenance Hub. Located adjacent to the East Coast Mainline, the £5.75 million facility represents one of the most significant investments in the rail freight industry this year.
The Maintenance Hub, which covers an area larger than six Olympic swimming pools, was completed in 10 months. It rejuvenates a previously derelict site and will play a key role in GBRf's ambitious growth plans. The company aims to operate around 80 intermodal services a day by 2025.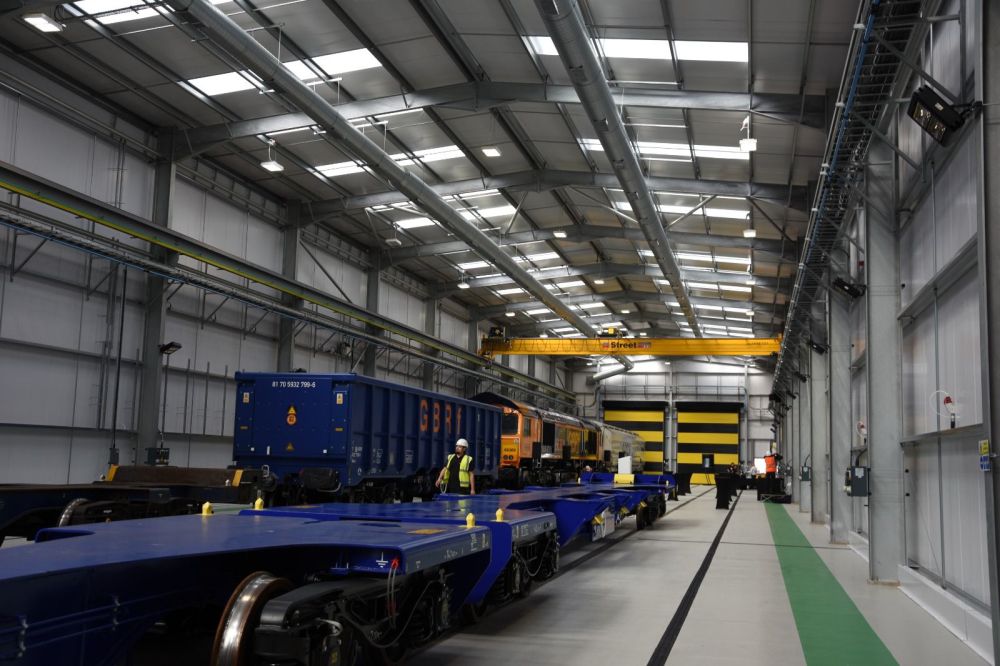 The facility runs entirely on electricity and has been carefully designed to accommodate electric shunting engines and forklifts, effectively reducing carbon emissions. It will significantly improve safety and reliability, enabling current and future customers to move an even wider range of goods by rail. The hub will also serve as a testbed for new intelligent technologies.
"Rail is one of the most environmentally friendly ways of moving goods across the country – this new facility will help deliver clean, safe and secure freight journeys while creating jobs in Peterborough and boosting the city's economy," said Rt Hon Mark Harper MP, Secretary of State for Transport.