Adif continues to upgrade the multimodal platform at La Llagosta in Barcelona, which is a key strategic logistics hub for international rail freight and the development of the Mediterranean Corridor in Catalonia. The logistics center of La Llagosta, located 15 km from Barcelona, is undergoing a complex transformation process to adapt to European freight transport standards and become a mixed-gauge multimodal center as a strategic enclave in the north of Barcelona.
Adif has now been given a contract worth €17.4 million for construction work in the security and communication equipment field. The contract has been awarded to the Temporary Joint Venture (UTE) formed by Siemens Rail Automation and FCC Industrial e Infraestructuras Energeticas. The contract includes the supply of materials, and all necessary works for their assembly, installation, and launching. The future infrastructure will be equipped with new security and communication equipment.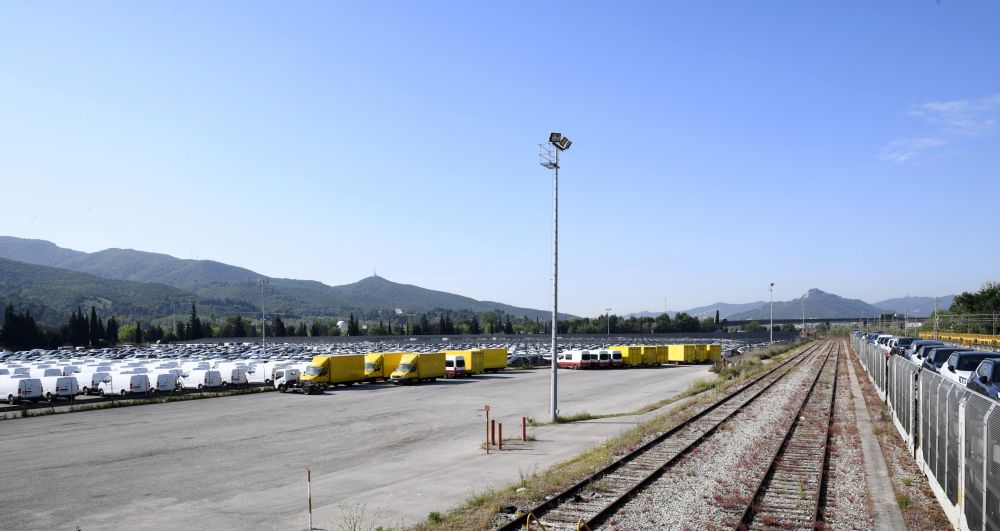 The modernized logistics center will ensure more efficient freight rail transport and contribute to the reduction of emissions, lower operating costs on the railway, and higher reliability of transport. It will also be fully compatible with other European rail networks.
The future configuration of this logistics center will allow the construction of a new receiving/dispatching track consisting of more than 750 meters of parallel tracks with mixed gauge and electrified at 3 000 V. In addition, the facility will consist of a four-track bundle for loading and unloading intermodal transport units (ITUs) and an additional track for loading and unloading general cargo. In addition, several UTI transfer and storage slabs covering approximately 12 hectares will be built to enable the operation of the terminal.