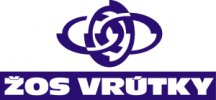 ŽOS Vrútky a.s. is a traditional Slovak, modern, technically advanced and dynamically developing company with a rich engineering and electrical tradition successfully applied to products such as its own railway vehicles and their own components.
This trend is matched by the company's synergistic efforts to establish itself as a manufacturer of new rolling stock. Significant position of the company on the domestic market of rail vehicles creates firm base for further successful investments in new product series and an expansion to new markets.
ŽOS Vrútky a.s. represents customer-oriented company in the field of production and modernization of train sets, passenger coaches and locomotives and is an advantageous partner for spare part deliveries of locomotive combustion engines with projection not only in Slovakia, but also in the European area.
Services overview:
wagons
suburban train units
locomotives
combustion engines
electric machines
engineering plants
On the basis of quite a number of certificates and licenses the company is able to provide the repairs of a number of various parts of rail vehicles equipment of all tractions such as bogies, wheel sets, traction and auxiliary motors, traction transformers and other electric and electronic machines – as well as atypical machines, transformers of various types and designs etc.