Category

Rail Carriers

Number of Employees

1000 - 4999

Telephone

+420 596 166 111

E-mail

[email protected]

Address

Betonářská 580/14
712 00 Ostrava
Czech Republic

Social media
PKP CARGO INTERNATIONAL Group, member of PKP CARGO Group, is one of the most important providers of rail freight transport in Europe. It provides comprehensive solutions chiefly to larger industrial companies in Central and Eastern Europe, with an emphasis on the transport of heavy commodities: coal, steel, construction materials and products from the automobile, food and chemical industries.
Key services include long-distance rail transport, intermodal transport, rail freight forwarding, operation of sidings, railway construction and track services, the lease, repair and cleaning of train wagons, repair and maintenance of locomotives. The heart of the business is the Czech Republic, and PKP CARGO INTERNATIONAL makes use of the ideal logistical position of this country. It operates throughout Europe where it provides comprehensive transport, logistics and forwarding services across all industries with connections to important European ports and terminals.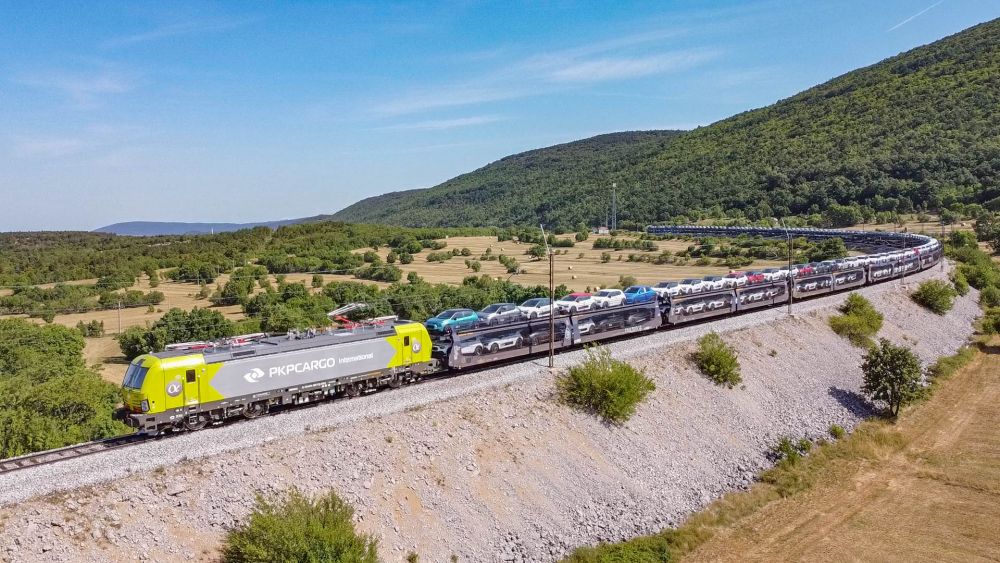 WHAT ARE WE DOING:
Rail transport
Rail transport is the core service of PKP CARGO INTERNATIONAL. More than seventy years of experience make us a strong rail transport operator with extensive facilities and equipment for providing related services.
Rail forwarding
We have many years of experience in rail forwarding. We do not rely solely on one transport provider, either at home or abroad.
Railway management, repairs, maintenance and construction of railways and sidings, transport of materials for railway construction
We offer comprehensive services on railways and sidings including related services and administration. When developing new projects in the area of railway and sidings management, we closely cooperate with our customers and consult with them regarding the technical and technological possibilities of construction and the composition of services and administration.
Intermodal transport
Thanks to the interconnection of its own rail transport, open terminal and forwarding and logistics services, PKP CARGO INTERNATIONAL Group can offer extensive intermodal transport services in the Czech Republic and neighbouring countries.
Lease, repair, cleaning and comprehensive management of freight wagons
PKP CARGO INTERNATIONAL Group offers comprehensive fleet lease and management services. Experience spanning more than 30 years makes us one of the leading representatives in the field.
Repair and maintenance of locomotives
We offer comprehensive services associated with the repair and maintenance of locomotives. Locomotives repair shops (locomotive depots) are located in Karviná, Dětmarovice, Paskov, Kladno, Štětí and Lovosice, which are strategically located near the main rail corridors.
330
km +
of its own tracks
Get in touch
Reach out to PKP CARGO INTERNATIONAL a.s.
Call us:
+420 596 166 111
Address:
Betonářská 580/14
712 00 Ostrava
Czech Republic
---
Dispatching – Czech republic
International Dispatching